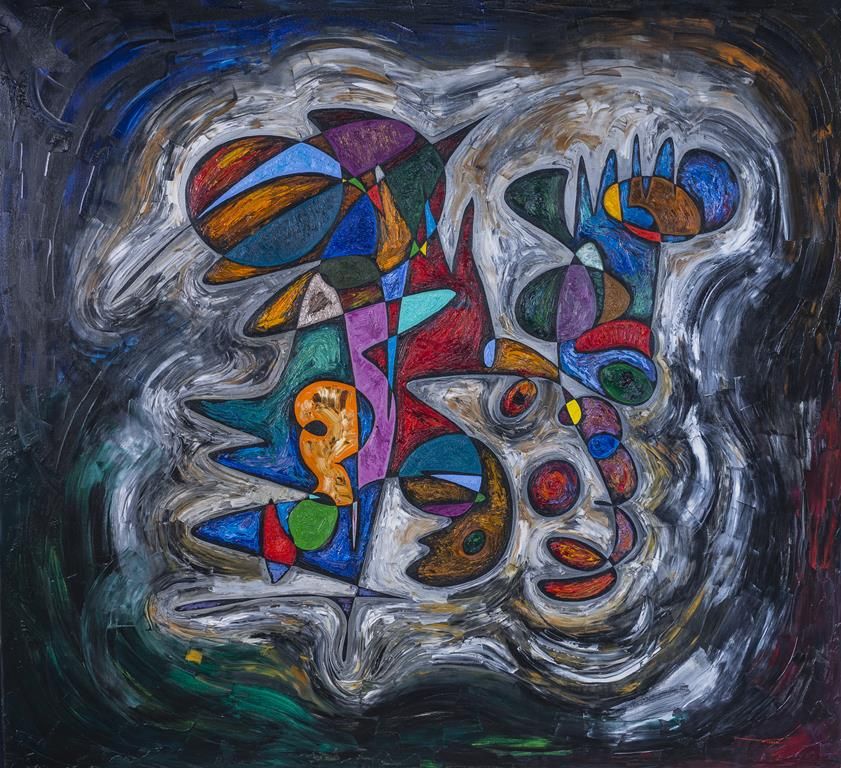 Sold

Status:

Sold

Year:

2016

Size:

Medium

Style:

Abstract Art

Type:

Oil Painting

Artists:

Gheorghe Virtosu

Art theme:

Existance origin and civilasations., Great world personalities, Great world masters, Progress makers
Gheorghe Virtosu
artist
Isaac Newton
Year 2016
138x150 Cm / 54x59 In
Oil / Acrylic Base / Linen Canvas
Original Edition
Gheorghe Virtosu
artist
Isaac Newton (2016)
Year 2016
138x150 Cm / 54x59 In
Oil / Acrylic Base / Linen Canvas
Original Edition
Sold
Art Exhibition
Isaac Newton (2016) oil painting Description
A few great minds have managed to take the world forward single-handedly with their ideas, ingenuity, and imagination, and one would be hard-pressed to list a name more influential in his field than Isaac Newton. This great astronomer, physicist, philosopher, mathematician, and theologian is responsible for driving the scientific community into its next significant phase during the 17th Century, a phase that would come to be known as the scientific revolution. Virtosu, through his immense body of work, has paid tribute to some truly note-worthy individuals, and his collection would be remiss without featuring a painting solely dedicated to Isaac Newton. Befitting the lofty title, this piece is stunning in its composition, framework, and structure. The artist has used numerous singular elements that come together in a complimentary manner to create a cohesive piece that pays homage to great thinker. We see the iconic apple lingering in the midst of the painting, an element that helped inspire a bulk of Newton's work and created a reference point for our understanding of gravity. The silver and grey used in the background almost radiate from within the piece itself and come across as the visual representation of the aura of the Newton. The choice of colors and structures within the core of the painting is highly visceral as well, appearing to be independent of one another in one glace, and almost singular in the next. This pictorial illusion acts as a true homage to one of the greatest thinkers in history, and is Virtosu's method of showcasing his appreciation for another truly remarkable mind.
under construction read more
under construction read more
under construction read more
NOT AVAILABLE Inquiry
Determined to provide a tailor-made service, transport is carried out by specialised carriers.
Your artwork is packed carefully and insured for transport.
Every artwork is accompanied by a certificate of authenticity signed by the artist.
Payment procedure is totally secured and can be done by card or bank transfer.
TAGS
existence origin and civilizations great world personalities great world masters progress makers abstract art abstract painting oil painting