Your Year-Round Guide to the Best Art Festivals in Florida

March 5, '20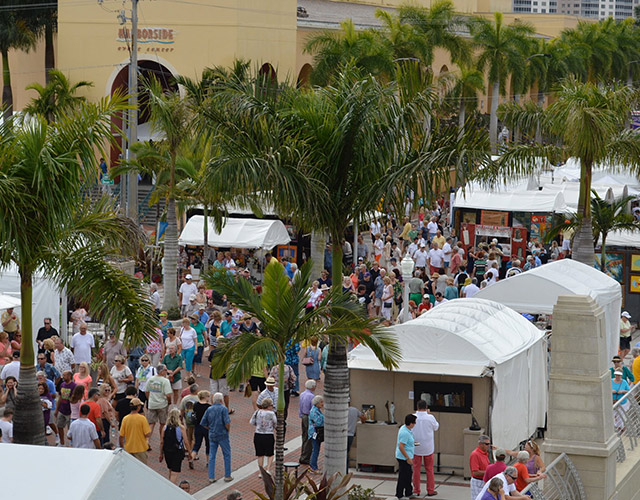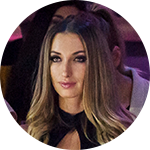 by Alina Livneva
March 5, '20
Your Year-Round Guide to the Best Art Festivals in Florida
The state of Florida, with its over 21 million residents, hosts some of the best art festivals in the country.
Wherever you are in the state, and no matter the season, you'll always be able to find an art fair. Art festivals in Florida offer a look into the culture and history of Florida, as well as help support local artists.
If you're searching for an art festival to visit, then keep reading. In this comprehensive guide, you'll find art fairs organized by the season they occur.
---
Art Shows in Florida During Winter
Though winter is settling in, that doesn't mean you won't be able to find plenty of arts festivals, both outdoor and indoor, to enjoy. Florida's warmer climate means that even during winter, the weather stays near the low 60s.
December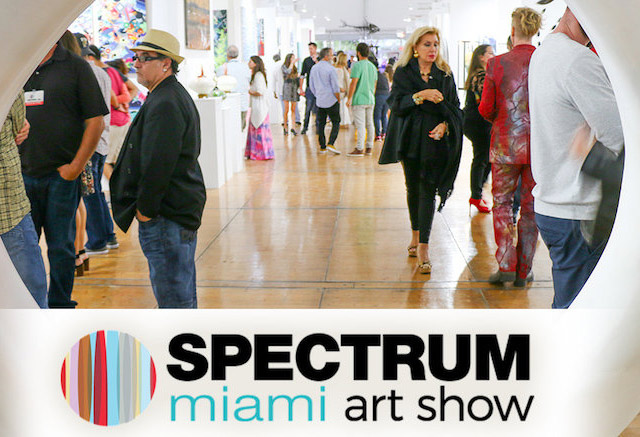 Spectrum Miami
The Spectrum Miami is a curated contemporary art show. It brings in international artists and galleries during its five-day run. There are Meet the Artist sessions, live entertainment, and tons of other special events.
Winter in the Park Fine Art & Craft Show
Over eighty exhibitors display their artwork under the shade of massive oak trees in Riverside Park. Some of the wares you'll find include acrylic paintings, glass art, and carved wood.
Coconut Point New Years Weekend Art Festival
Over 200 exhibitors show their artwork and handcrafted items on the streets of Coconut Point. This festival is filled with life-size sculptures, paintings, jewelry, and much more.
February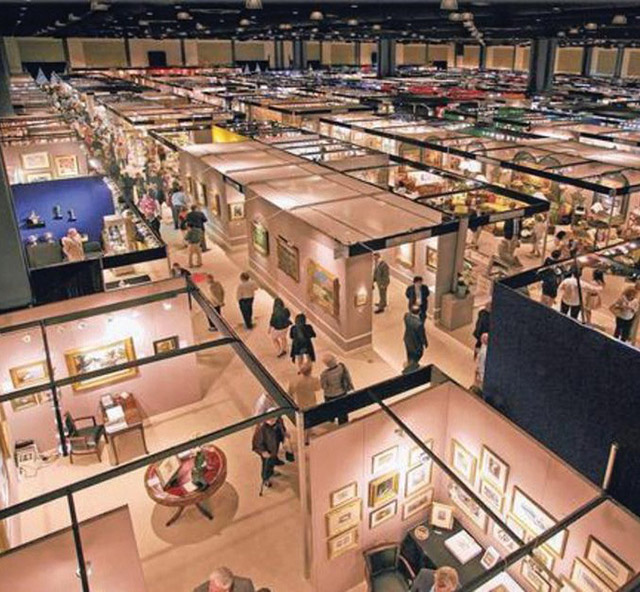 Palm Beach Fine Craft Show
This fine arts craft show is located in West Palm Beach. You'll find over 100 top contemporary national and international craft artists showcased. The show occurs inside a massive ballroom, providing a spacious and comfortable indoor setting for visitors.
Art in the Park
Founded in 1957, Art in the Park is the first outdoor art show to be held in Naples. Shoppers can browse through art and craftwork on display from local veteran and emerging artists and find the perfect decorative piece for their home.
ArtFest Fort Myers
Hosted on the waterfront, ArtFest Fort Myers features exceptional art, entertainment, and children's art activities. You'll be able to tour multiple booths showcasing handcrafted pieces of art and even watch dancers and bands perform on stage.
Mount Dora Arts Festival
This art festival takes place in downtown Mount Dora. You'll be able to browse fine art from national artists while also admiring a beautiful lake view. You'll experience entertainment, food vendors, and art booths all at this festival.
Hobe Sound Festival of the Arts
The free, outdoor art festival offers hundreds of art booths and food vendors. The popular event often draws in over 200 artists and craft artisans. The festival is sprawling, and you can spend an evening strolling amongst life-size sculptures. You'll also find beautiful paintings, jewelry, photography, and ceramics from local artists to buy and decorate your living room with.
February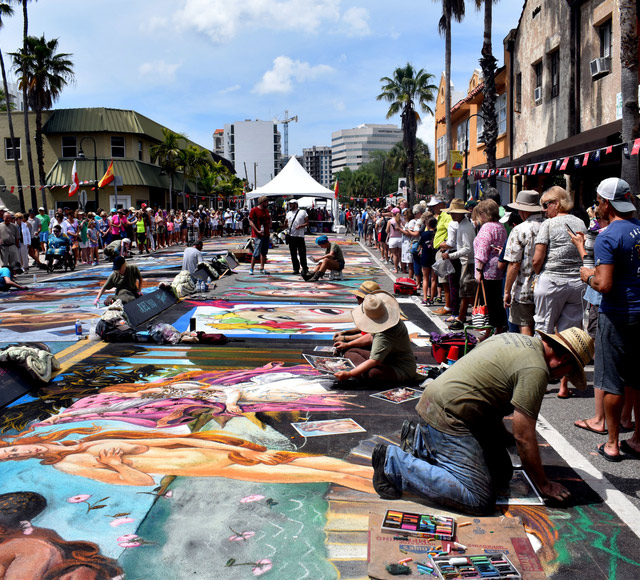 Sarasota Masters Art Festival
The Sarasota Masters Art Festival takes place outdoors in a park. If you're in search of expert crafted, handmade jewelry, then this festival is for you. You'll find handmade earrings and bracelets, handcrafted clothing, and paintings and sculptures at the Sarasota Masters Art Festival. Every artist in attendance is selected by a qualified expert to ensure that all artwork is top tier.
Outdoor Juried Art Festival Boca Raton Museum of Art
This festival takes place outdoors in Mizner Park. It features over 200 national and international acclaimed artists. The juried show aims to present high-grade art. The artwork ranges from glass to paintings to ceramics and more. If you head over to the amphitheater in the park, you'll also find a special event called the Art Activity Zone.
March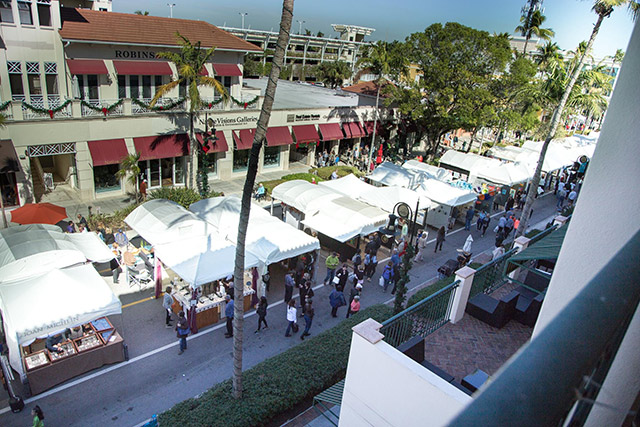 Naples Fine Art Show
Held outdoors at the Naples Italian-American Foundation Club, the Naples Fine Art Show is a must-see. You'll find only high-quality juried art selections at this show.
Embracing Our Differences
Held in Sarasota, this outdoor art exhibit seeks to celebrate diversity. It's a popular destination for school trips as the event combines art and education to help open the minds of visitors to the variety of humanity.
add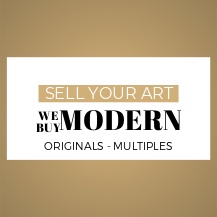 Downtown Venice Art Classic
Held in downtown Venice, the streets transform into an outdoor mecca of artwork during this festival. Over 200 national artists visit to set up gallery-style booths that line West Venice Avenue. Be sure to take your time while you admire the artwork and read the paintings.
The Lake Mary Heathrow Festival of the Arts
Thousands of people travel across the United States to visit the Lake Mary Heathrow Festival of the Arts. It features art and craft exhibits, live entertainment, and even a Children's Creative Village. Once you get hungry, you need only stop by a local food truck for a delicious treat.
---
Spring Art Fairs in Florida
With more warm weather and beautiful blue skies, outdoor art fairs become even more popular. If you're looking for something to do either by yourself or with your family, then admiring beautiful works of art and enjoying fair food at an air festival is the way to go.
April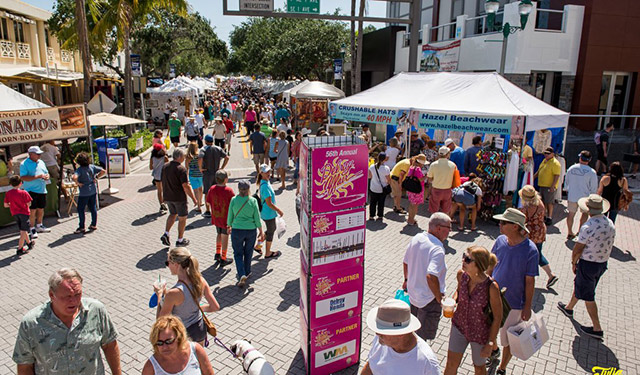 Delray Affair
The outdoor Delray Affair is the largest arts and craft festival to be found in the southeast portion of the United States. Vendors are set up along palm tree-lined streets and parking lots. In total, the festival stretches across twelve city blocks.
Old Florida Celebration of the Arts
Held in the quaint village of Cedar Key, the Old Florida Celebration of the Arts is held down historic 2nd Street. It is an outdoor juried art show featuring only the most talented artists. Not only will you find artwork here, but you'll also come across homemade treats sold by local vendors as well as fresh seafood.
Mandarin Art Festival
This festival is being held every Easter weekend since 1968. It is the longest-running art festival in northeast Florida. Thousands of visitors come to the juried fine art event. At the event, you'll find a section called the Green Market. Here you'll find many of the local small businesses selling their handcrafted goods, such as soaps, honey, and baked goods. Other events you'll find at the art festival include a bake sale, prize drawings, and a children's art show and activities.
Chain of Parks
The Chain of Parks festival is held outdoors amidst trees with moss hanging from their branches. It's ranked as one of the Top 3 Fine Art Festivals in the nation. There's ample live entertainment, food trucks, vendors, and art to enjoy. Once you're ready to sit and relax, there's even a bar set up that sells alcoholic beverages.
Mainsail Art Festival
Ranked in the Top 35 Fine Art & Design Shows in the country, this festival is held in a waterfront park in Saint Petersburg. Over 100,000 visitors attend the festival each year to view and purchase quality art. You can also enjoy live musical entertainment at the festival.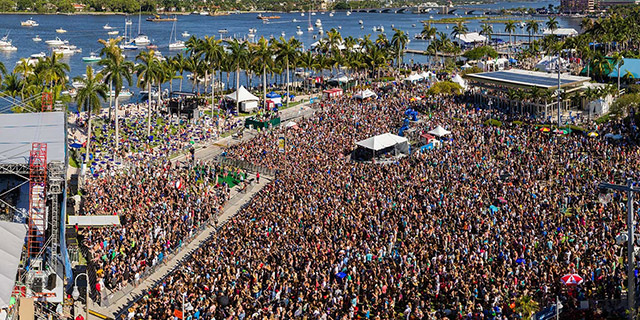 Sunfest
Held in downtown West Palm Beach, the Sunfest Festival is Florida's largest waterfront music and art festival. Each year, the festival draws over 100,000 visitors.
May
Isle of Eight Flags Shrimp Festival
It may not sound like it in name, but this festival is a fine arts, and crafts show they held on gorgeous Amelia Island. You'll find art, music, and shrimp galore at this festival. The seaside festival also holds a vast array of other activities throughout the festival. You'll find contests, a kid's fun zone, a festival pageant, and even a parade at the Isle of Eight Flags Shrimp Festival.
Mayfaire By-the-Lake
The Mayfaire festival is held on the shores of Lake Morton in downtown Lakeland. It is one of the largest and oldest outdoor art festivals that you can find in central Florida. In 2019, it ranked number 36 for the Sunshine Artist Magazine's "200 Best Art Shows."
---
Arts Festivals in Florida During Summer
The temperatures start to rise in summer, but that doesn't stop art fairs from holding outdoor events. If you want to soak up some sun while you admire paintings, these art festivals will be sure to delight.
June
St. Pete Beach Corey Area Craft Festival
This open-air festival is held in St. Pete Beach. The best artists and crafters in the country come here to sell their paintings, pottery, and more. You'll also find a Green Market area that features things like exotic plants and handmade soaps.
St. Armands Circle Craft Festival
The Circle Craft Festival is held off the coast of Sarasota in St. Armands Key. It is an enchanting island that is separate from the busy lifestyle of the mainland. You'll find a plethora of art at this festival, as well as boutiques and gourmet restaurants to dine at on the small island.
September
Marine and Wildlife Art Festival and Craft Show
Held in conjunction with the Indian River Marine Flea Market at the Indian River Fairgrounds, the Marine and Wildlife Art Festival and Craft Show feature marine and wildlife arts and crafts, fine arts, live entertainment, and food.
Punta Gorda Craft Fair
The Punta Gorda Craft Fair is held on the banks of the Peace River. Punta Gorda has a charming downtown and is a beautiful city vibrant with history.
---
Florida Arts Festivals in Fall
The weather is at last cooling off, and the leaves are changing colors. The arts festivals during fall are sometimes a little spooky, but always full of high-quality art and handcrafted goods.
October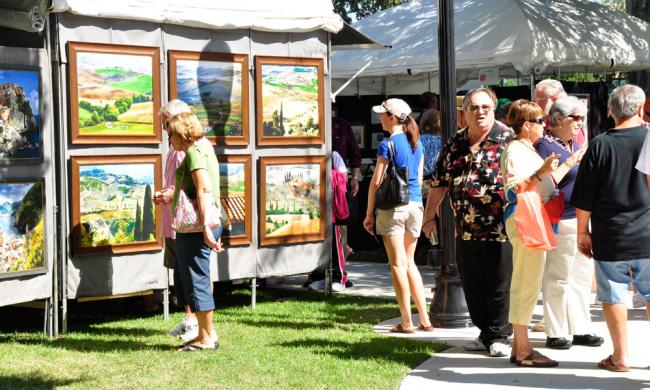 Winter Park Autumn Art Festival
A juried fine art festival that features local Florida artists and no others, the Winter Park Autumn Art Festival is held downtown in a gorgeous park. You'll find tons of artwork, music, entertainment, and food at the festival.
Hyde Park Village Art Fair
This event occurs in downtown Hyde Park Village. It is a gorgeous setting, replete with brick courtyards, fountains, and tree-lined streets. The fine art fair blends in seamlessly with the old-world aesthetic of the village.
Ocala Arts Festival
Held on the fourth weekend in October, this arts festival is a two-day event. You'll find artists and their work, music, food trucks, beer, and wine all at this festival.
November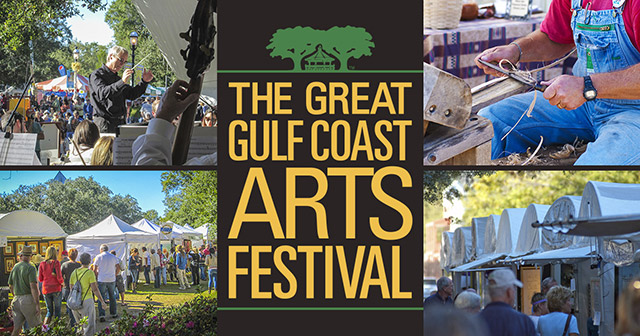 Great Gulfcoast Arts Festival
Ranked ninth by the Sunshine Artist magazine, the Great Gulfcoast Arts Festival draws in over 200 of the country's top painters, sculptors, and artisans. Live musicians play on a stage throughout the festival. You'll hear everything from bluegrass to blues to classical. The festival also hosts performing companies, dance schools, and more who all perform on the main stage. In the Heritage Arts Area, you'll find craft artists who are preserving ancient traditions. Ranging from blacksmithing to weaving, there is a wide variety of crafts and trades to be found at this festival that you won't see anywhere else.
Juno Beach Craft Festival on the Ocean
Held at Juno Beach, this festival features paintings, handcrafted leather goods, glassworks, and more. It's a fun craft event filled with artwork to suit every budget.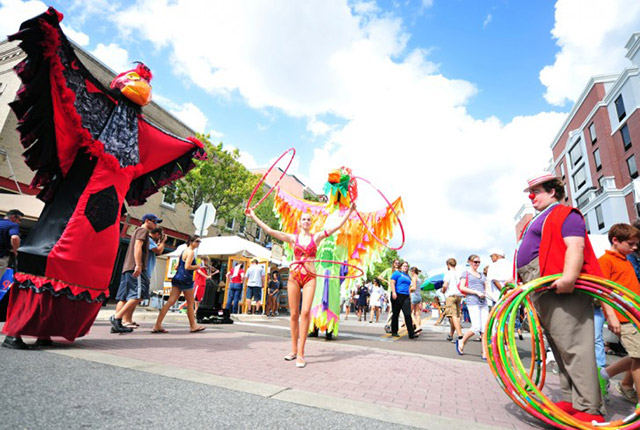 Downtown Gainesville Festival & Art Show
The Gainesville Festival and Art Show is an open-air event on the historic streets of downtown Gainesville. It features art, live music, performing arts, and food galore. Each year, over 80,000 visitors flood the city for the festival. The festival attracts over 240 local and national artists who display their artwork. Some of the most common art you'll see on display include oil and acrylic paintings, sculptures, ceramics, and handmade jewelry.
At the Imagination Station area, children can create their art as a free hands-on activity. Some of the events for children include chalk-drawing on sidewalks, mask design, clay sculpting, and making puppets. Music lovers will also not be disappointed by the massive festival. There are four different stages. Continuous live entertainment includes local bands and dance companies.
---
Art Festivals in Florida and You
Visiting art festivals in Florida is the perfect way to enjoy the outdoors, sample cultural food, and support local artists. Many of the events are held on the beach or in historical downtown areas, making Florida art shows some of the more unique festivals around.
If you're unable to travel to Florida this year to visit an art festival, then another option is Virtosu Art Gallery. Before you go, take a moment to browse our gorgeous fine art prints.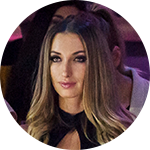 About author
Alina Livneva was born 1985 in Saint Petersburg, Russia. She studied at Saint Petersburg Academy of Arts. Educated in Russia and the United States. Lives in Miami. Has also lived in Russia. Contemporary Art. Collections expert, exhibitions and loans. E:
This email address is being protected from spambots. You need JavaScript enabled to view it.