Your Guide to the Best Florida Art Galleries

March 18, '20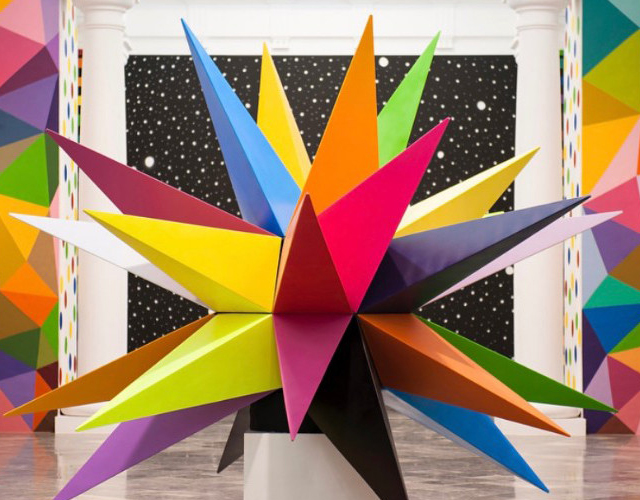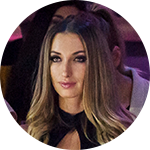 by Alina Livneva
March 18, '20
Your Guide to the Best Florida Art Galleries
Over 21 million people live in Florida for its lush flora, beautiful beaches, and warm weather all year-round.
However, if you enjoy admiring famous paintings, then Florida also boasts a massive array of museums. Whether it's historical paintings or modern abstract works of art or local artists, you'll never run out of art galleries in Florida to visit.
In this guide, we've done the research and put together a comprehensive list of the top Florida art galleries so that you don't have to.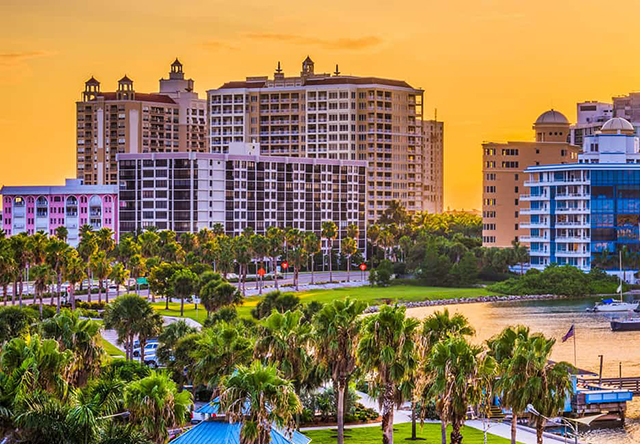 Art Galleries in Sarasota Florida
Sarasota is a beautiful city with over 55,000 people living there. It has a decent walk score of 53, meaning some errands can be done on foot.
Around 305 restaurants, bars, and coffee shops help keep residents entertained and able to dine out with ease. Sarasota also has a livability score of 74 from AreaVibes, which puts it at ranking 77% better than other areas in Florida.
Dabbert Gallery
The Dabbert Gallery is a contemporary fine art gallery that's in the heart of the downtown Arts and Theater District. Over the past ten years, Dabbert Gallery won Best Art Gallery in Sarasota.
At this gallery, you'll find a collection of original fine art from award-winning arts on a local, national, and international scale. The types of art you'll find include:
oil paintings
acrylic paintings
watercolor paintings
mixed media
marble sculptures
wood sculptures
bronze sculptures
530 Burns Gallery
The location for 530 Burns Gallery is unique and charming. It's located in the city's historic Burns Court.
The gallery offers a wide variety of mediums. Its works of art range from abstract to contemporary and include things such as fine oil paintings to glass sculptures and beyond.
Art Center Sarasota
The Art Center Sarasota is a member-based organization. Its mission is to help engage the community by offering educational programs and exhibitions to artists who are both local and regional.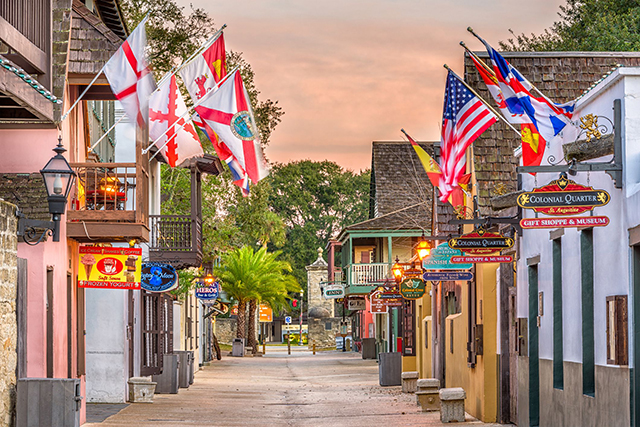 St Augustine Florida Art Galleries
The city of St. Augustine is a smaller city, with just over 13,000 people living there. St. Augustine has a great walkable score of 70, meaning that most locations can be reached on foot.
High Tide Gallery Art & Gifts
The High Tide Gallery is located on Anastasia Island, right near a famous lighthouse. At this art gallery in Florida, you'll find works of art from local professional artists.
In this art gallery, you'll find things like:
gallery art
fine art
paintings
wood art
stained glass
furniture
pottery
sculptures
photography
cards
sea glass
Metalartz Gallery
The Metalartz Gallery showcases local, regional, and national artists. The mediums are varied and feature items such as steel and copper sculptures to silver jewelry and glass art.
Rembrandtz
The Rembrandtz gallery is a family-owned, award-winning art gallery and gift shop. Rembrandtz has won the Best of Saint Augustine award for the past 22 years. The art gallery features local art and ranges from work, such as traditional paintings to colorful mosaics.
Art Galleries in Miami Florida
Miami has a population of over 470,000 people. It's a booming tourist city that sits right on the beach. Famous for its restaurants and club scene, there is always something to do in Miami.
Mindy Solomon Gallery
The Mindy Solomon Gallery features contemporary artists, both new and veteran. You'll find a wide range of mediums here, such as:
paintings
sculptures
photography
narrative video
non-objective video
Dot Fiftyone Gallery
The Dot Fiftyone Gallery specializes in contemporary Latin American art. It exhibits new and established artists whose works are steeped in Latin American culture.
Emerson Dorsch
The Emerson Dorsch is a contemporary art gallery. It regularly features Florida-based artists, as well as emerging and mid-career national artists. This art gallery is unique in that it has a rooftop terrace where musicians perform.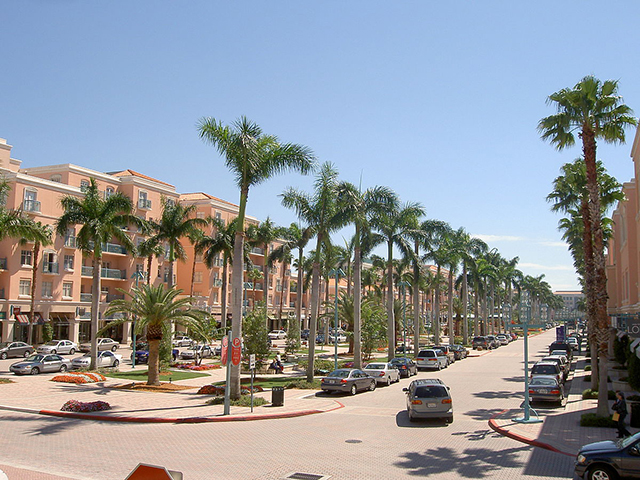 Art Galleries in Boca Raton Florida
The city of Boca Raton is another booming epicenter of tourism and boasts over 93,000 people living there. Boca Raton is the second-largest city in the Palm Beaches area. It is a beautiful city filled with a Mediterranean Revival aesthetic.
Rosenbaum Contemporary
The Rosenbaum Contemporary is a fine art gallery that holds postwar, modern, and contemporary works of art. There is a revolving inventory of paintings within the gallery. You'll find works of art such as paintings, photographs, sculptures, and mixed media here.
Sponder Gallery
Sponder Gallery features contemporary abstract paints, sculptures, and photography. This gallery also gives personalized consultation for appraising and collecting art.
Pavo Real
The Pavo Real gallery is a hidden gem in Boca Raton. When you visit this art gallery, you'll almost feel like you're walking through the zoo. This gallery specializes in sculptures and jewelry that take on the animal form.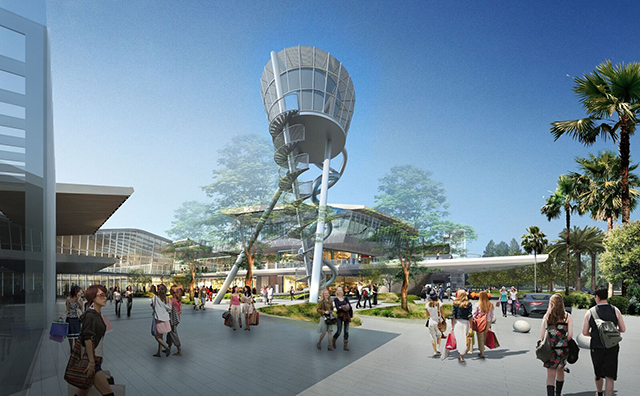 Gallery Art in Aventura Florida
Aventura is a smaller city, with around 37,000 people living there. It's located between Miami and Fort Lauderdale, and so gets a lot of passing-through tourism.
Prizm
The Prizm art gallery focuses on highlighting work from artists from Africa or the African diaspora. Much of the works of art you'll find in this gallery centers on socio-political and cultural issues.
Abra Gallery
The Abra Gallery features an eclectic collection of art. The variety of mediums ranges from acrylic and oil paintings to archival print and contemporary sculptures.
MAC Fine Art
The MAC Fine Art gallery offers a wide and varied range of artwork that is ever-revolving. This gallery boasts the largest exhibition space in South Florida.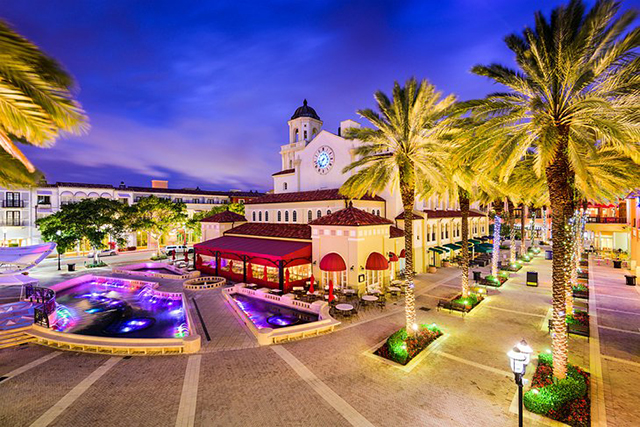 Art Galleries in Palm Beach Florida
The Palm Beaches area is one of the most well-known spots in Florida. For a good reason, too. Palm Beaches is famous for its palm trees, pristine beaches, and resorts. There is a wide array of things to do in Palm Beaches, from fishing to snorkeling to festivals.
add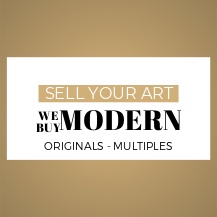 Ann Norton Sculpture Gardens
The Ann Norton Sculpture Gardens are comprised of the former residence of famous sculptor Ann Weaver Norton. The home sits on two acres of land and is listed in the National Register of Historic Places. At this gallery, you'll find nine monolith garden sculptures amidst a jungle-like setting.
The Box Gallery
The Box Gallery won the Best Art Gallery in Palm Beach in 2018. It features art from both established and emerging local artists. Each art exhibit has an overall theme.
The Gallery at the Center for Creative Education
The Gallery at Center for Creative Education has a spacious viewing area where it displays its exhibitions. The gallery focuses on student artworks but also showcases established local and national artists.
The Armory Art Center
The Armory Art Center is located in a historic art deco building. The center offers art classes for students of all ages. It also showcases exhibitions, lectures, and other special events. There are over 100 different courses to choose from at the Armory Art Center, including ceramics, digital arts, glass fusing, sculpture, and more.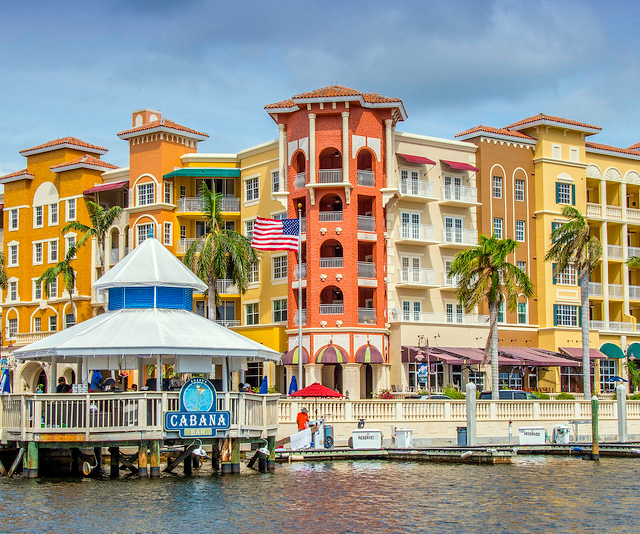 Fine Art Galleries in Naples Florida
The city of Naples is well-known for its sophisticated dining and high-end shopping. However, the city also has a lot to offer tourists who enjoy nature or the beach. Much of the shopping is located in the historic downtown area, including numerous art galleries.
KAJ Gallery
The KAJ Gallery focuses on contemporary art and is located in the heart of the Design District in Naples. This gallery features the Kosmask, which is a 250-foot gallery within a gallery that has monumental-sized artwork.
Naples Art Association
The Naples Art Association is an award-winning non-profit organization. It champions education, interest, and involvement in the visual arts. At this gallery, you'll find artwork by local artists.
East West Fine Art
The East West Fine Art gallery exhibits artwork by Russian, American, and European contemporary artists. This gallery is one of the largest fine art galleries in all of Florida. You will find a diverse selection of oil paintings, photography, sculptures, and mixed media works. The artists featured have styles that vary from realism to abstract to cubism.
Why Should You Visit an Art Gallery?
Throughout time, art has influenced and shaped human history. Art is everywhere. You will find art in the music you listen to, the design of a home, and much more.
There are many great benefits to be had from visiting art galleries. They provide a great source of inspiration. Art can help you look at something a new and different way, or reinvigorate you to make a change in your life.
Viewing art also helps to boost your mindfulness and personal creativity. When you visualize art and consider the meaning it is meant to convey, your perception of the world around you grows.
There is much to gain by supporting the arts and viewing galleries, and nothing to lose.
Support Historical and Modern Artists by Visiting the Florida Art Galleries
There is a wide array of diverse Florida art galleries to visit. If you have the time, there is no better way to enrich your life than by viewing and appreciating art. There are even studies that suggest creating and viewing art can help to relieve stress and depression.
Virtosu is a virtual art museum with a searchable database and a marketplace. Search our gallery for abstract, high-quality paintings.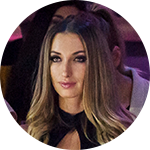 About author
Alina Livneva was born 1985 in Saint Petersburg, Russia. She studied at Saint Petersburg Academy of Arts. Educated in Russia and the United States. Lives in Miami. Has also lived in Russia. Contemporary Art. Collections expert, exhibitions and loans. E:
This email address is being protected from spambots. You need JavaScript enabled to view it.