Wynwood Wonders: A Local-Approved Guide to the Inspiring Art District in Miami

March 16, '20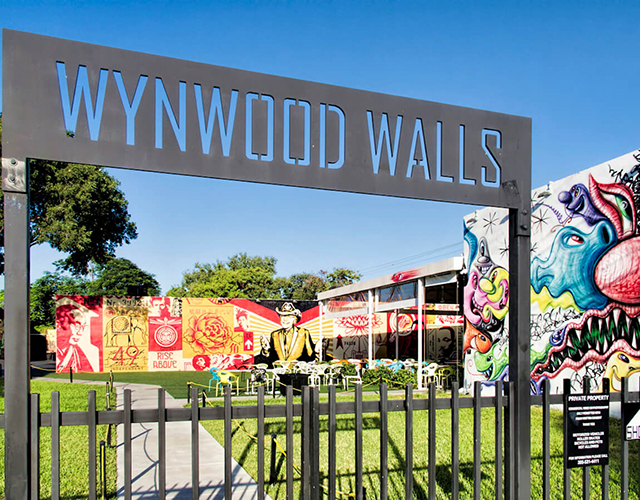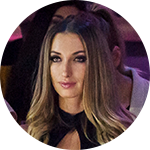 by Alina Livneva
March 16, '20
Wynwood Wonders: A Local-Approved Guide to the Inspiring Art District in Miami
The Wynwood art district in Miami only spans 50 city blocks. Still, its impact on the Southern Florida town of Miami is substantial.
In 2018 alone, an astounding 2.9 million people visited Wynwood. That year, visitors spent $526 million while also accounting for a whopping 20 percent of the City of Miami Pay-by-Phone parking transactions—or 1.5 million. As you can see, this Miami art district is a significant economic and tourism driver.
Are you considering a trip to the notable Wynwood art district in Miami? What should you eat, drink, see, and do while you visit?
Here, we offered a local-approved guide to the city, ensuring that you have the best time ever. Not only is Wynwood an art mecca, but it's a food and drink hub, too. You may even consider becoming one of its 1,654 residents!
Let's take a tour.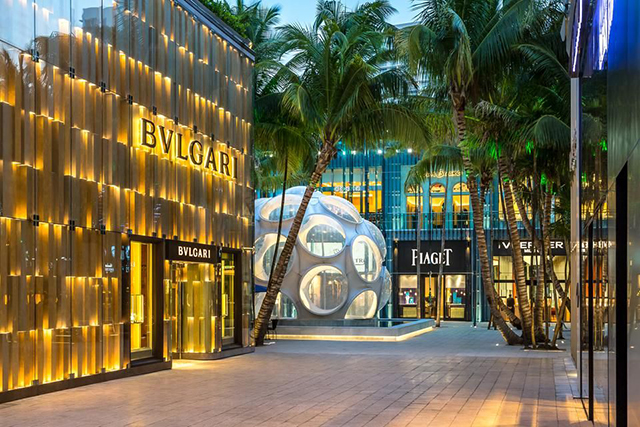 Why Wynwood?
Wynwood is a hip artist's neighborhood in the heart of Miami. It displays a fascinating array of artwork and art deco—a style of visual arts, architecture, and design that's been popular since the 1920s!
Art deco influenced more than your average canvases. It also inspired furniture, post-war buildings, fashion, and more. The art deco historic district in Miami is full of buildings displaying bright colors, fascinating shapes, and beautiful murals.
Wynwood is also famous for its participation in the annual Art Basel. Art Basel is a premier art fair, attracting artists, connoisseurs, and art lovers from around the world to gather in one inspirational place. Last year, the fair brought together over 4,000 artists, as well as 269 leading international galleries at the Miami Beach Convention Center.
This includes anything from installations, to contemporary masterpieces, to the rotation of art on the Wynwood Walls. Graffiti artists also play a crucial role in this event, showcasing massive murals and vivid paintings throughout the neighborhood.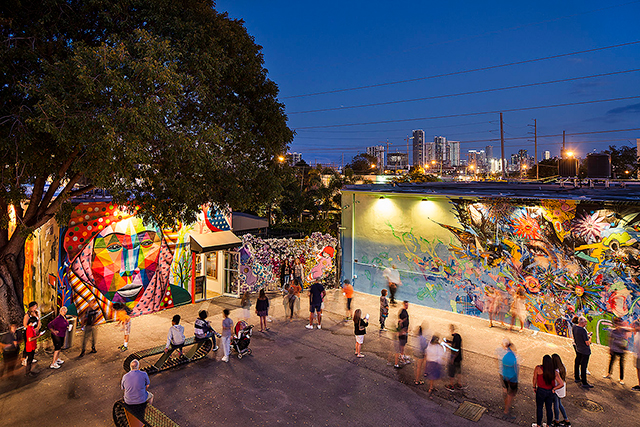 What to Do in This Art District in Miami
There is so much to experience in beautiful Wynwood. Are you curious about where to begin?
Use this as your guide to the city.
What to See
Of course, one of the main draws to Wynwood is its glorious art scene. Make your way to 2520 NW 2nd Avenue to see the famous Wynwood Walls.
These walls were developed over a decade ago, by Tony Goldman, in 2009. Goldman wanted to transform the warehouse district into an art mecca, and that's exactly what he did. The warehouse walls provided the perfect backdrop for artists, becoming a canvas for all the greatest street artists to come together and express their talents.
Goldman believed that street art and graffiti were severely underrated, so he offered the platform necessary for raising awareness of this market. Artists flocked from all over the world—the US, Belgium, Mexico, Portugal, Japan, Singapore, and more! To this day, over 50 artists have represented 16 countries on this 80,000 square feet of wall space.
This amazing revolution in art made Wynwood one of the hippest neighborhoods in America. Of all the art museums Florida has to offer, this outdoor one makes a name for itself on the massive list.
And bonus—it's entirely free to the public! Walk around, take photos, and enjoy the sprawling art scene. You'll likely need an entire day to enjoy the Walls, so make sure you have ample time.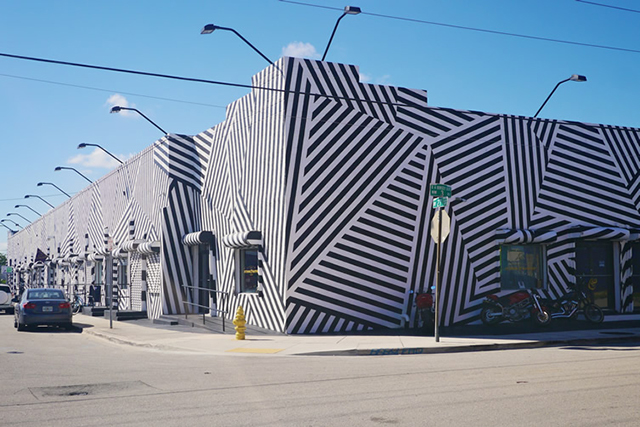 What to Eat
Wynwood is full of fantastic art, but that's not all. To cater to its guests and residents, the neighborhood has plenty of restaurants, breweries, coffee shops, and bars that are as impressive as its street art.
KYU is not only famous in Wynwood, but it's renowned in Miami as a whole. They offer grilled fare that is equal parts indulgent and thoughtful. Try their soft shell crab buns or their duck breast burnt ends—and careful not to get caught licking the plate.
Coyo Taco is casual, yet remains one of the most buzz-worthy establishments in Miami. They serve Mexican street fare until the wee hours, not closing until 3 AM. Expect long lines that go quickly (well worth it when you dig your teeth into their duck carnitas).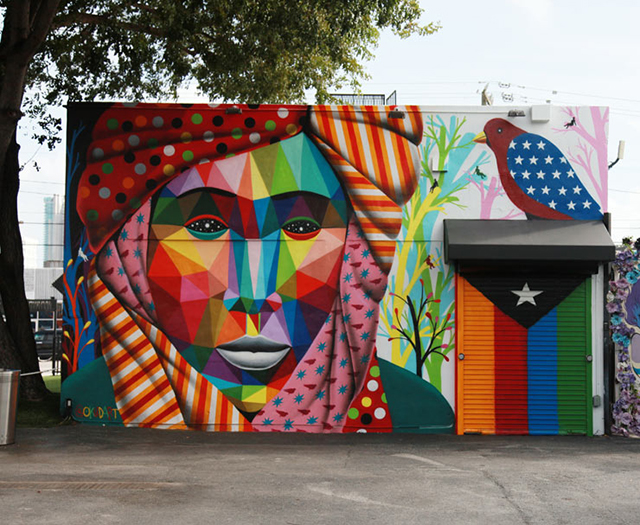 What to Drink (Alcoholic)
Now that you know two of Wynwood's hot spots, what should you wash your food down with?
Consider a stop at the Concrete Beach Brewery, a spacious beer hall in the heart of Wynwood. The brewery was founded by none other than Magic Hat Brewing Company creator Alan Newman. Bring your dog (it's pet-friendly) or consider one of their many events, like brewery yoga.
Not much of a beer fan? The Sylvester has you covered. This vintage-inspired cocktail bar provides cozy seating (think plush couches and armchairs), as well as affordable craft cocktails and old-school arcade games. What to Drink (Non-Alcoholic)
What better way to fuel your trip to the Wynwood art district in Miami than with a great cup of coffee? Luckily for you, Wynwood has no lack of coffee shops, either.
Panther Coffee is well-known to residents and tourists alike. They're responsible for ushering in an unstoppable coffee wave in Miami and South Florida as a whole. Go here for both an artist sanctuary and a casual business spot. Miami Cafe & Boutique also provides excellent coffee, serving up delicious java and small bites. You'll likely find yourself surrounded by local artists here, too.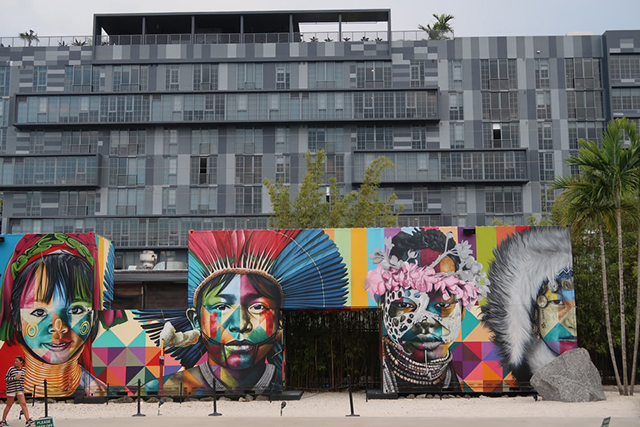 Enjoy Your Stay
There are so many things to do in this Maimi art district. You can't go wrong. Whether you're staying for an extended vacation or just making a short trip, your day is sure to be enjoyable, inspirational, and tons of fun.
We have more guides to art, culture, and more on our site. If you enjoyed this article on the famous art district in Miami, be sure to keep scrolling our blog. We cover abstract art, critics, art collectors, contemporary artists, and more! Contact us with any questions, and subscribe to our newsletter to stay in the art loop.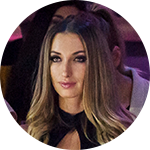 About author
Alina Livneva was born 1985 in Saint Petersburg, Russia. She studied at Saint Petersburg Academy of Arts. Educated in Russia and the United States. Lives in Miami. Has also lived in Russia. Contemporary Art. Collections expert, exhibitions and loans. E:
This email address is being protected from spambots. You need JavaScript enabled to view it.