What to Know Before Starting An Art Education Degree?

Jan 18, 2021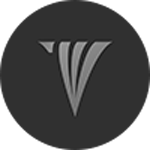 by Virtosu Art Gallery
Jan 18, 2021
What to Know Before Starting An Art Education Degree?
Required Training And Knowledge
Being an art educator means having a multi-faceted understanding of the various artistic mediums. You will need to have or develop the ability to paint, draw, and sculpt, along with other traditional artistic methods. However, it is not merely enough to have these skills in your repertoire. As an educator, your job will shape others' minds and understandings and convey these skills to your students. The reason for an art education degree lies in the education half of this path. A huge part of being an arts educator is working with others, whether children in a K-12 art teacher capacity, serving as a curator for a museum, or working with adults in a community-based curriculum. No matter which path you go down with your art education degree, you will need to develop your teaching techniques alongside your artistic ones continually.
Your Qualities
Art teachers need to provide examples of their work and allow students to do the same. As an art teacher, you need to have the breadth of knowledge and patience to teach basic techniques to students who may not have a propensity for art and encourage and challenge students who have the artistic spark within them. You will also need to be encouraging and able to inspire students to learn and develop skills that they may be uncomfortable with at first. Simultaneously, you must bring as much passion to teaching technique as you do to the history of art and the meaning behind it. In a similar vein, being an educator (especially in a K-12 environment) means sharing many duties with regular educators. These responsibilities can include monitoring student behavior, creating curriculums and lesson plans, and grading students' assignments. If you intend to work in a museum or a non-traditional educating locale, you will benefit from internships and similar opportunities during your studies. As with many other industries, building connections with others in your field will provide many benefits in art education.
Taking The Next Step
Pursuing a
master's in art education
will bring you closer to the end goal of an educationally minded career. The skills you develop and the contacts that you make during your studies will work with you for the rest of your life. Remember that entering this field of study will open you up to a wide variety of careers and that you can choose to be a traditional teacher or pursue other careers in museums and different environments. Your future is yours to control, and if this sounds like your calling, you can shape your future into this incredible career path today.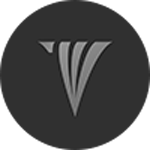 About author
The University of Florida's online Master of Arts in Art Education (MAAE) program will provide you with a top-notch education and the ability to continue working while earning your degree. Their leading-edge curriculum and studio experiences will invigorate you intellectually, nourish you artistically, and prepare you to thrive in an array of 21st-century teaching and learning environments.