Fine Art Prints

What are Fine Art Prints? Knowledge is gold!

23 January '20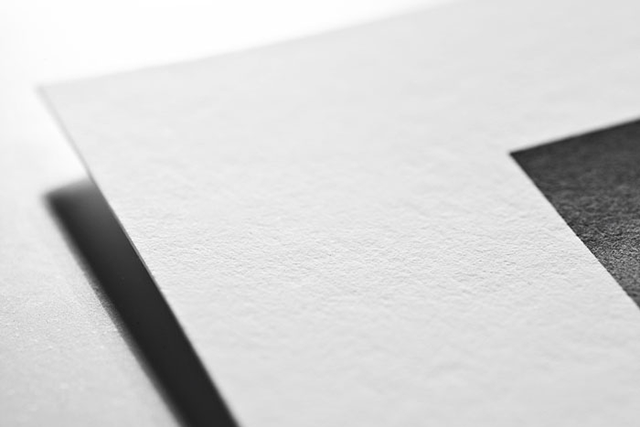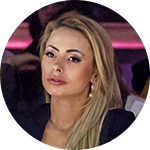 by Alexandra Osadkova
23 January '20
Fine Art Prints
What are Fine Art Prints? Knowledge is gold!
What exactly are fine art prints? A standard misconception novice collectors have is that all prints are reproductions. Like posters hanging on a wall, mechanically reproduced and sold. The truth is that fine art prints, even on those rare occasions when they do take the poster form, are original artworks in their own right. These artworks bear the trace of the artist's hand, as well as the marks of the printer the artist has chosen to work with. The prints made by our favorite artists are just as original as their sculptures, paintings, or photographs — there are just more of them.
First and foremost, printmaking is an art. For this reason, original prints have been known to sell for over a million USD at auctions. Just recently, an etching by Pablo Picasso, La Minotauromachie, sold for a record-breaking $1.98 million. Of course, not all types of prints reach into the economic stratosphere in this way. As we will see, collecting prints can be a pragmatically inexpensive way to develop a respectable art collection. What is essential is to know what to look for.
Fine art prints are usually printed from electronic files using archival quality inks and onto acid free paper.
If you are searching for a print that will last for decades afterward, always select an acid-free paper. It is the acid material in several papers that makes them turn yellow, brittle & crack with time. Our newspapers are acid-free and made with 100% cotton fibers, and this makes sure your print will look as great in several years as it did the day it was published.
These colors, when mixed, can produce millions of different colors. They have a color range than is much larger than your average large format printer.
Digital files appropriate for fine printing can be in several formats such as those produced by digital cameras, scanners, or computer applications like Adobe Photoshop.
When creating such electronic files, it is essential to make sure that the image is acceptable for printing in the required size. For optimal results, the photos would have to be 300 dpi in the required print size, although if it is an excellent quality picture, then you can frequently eliminate 150 dpi and less.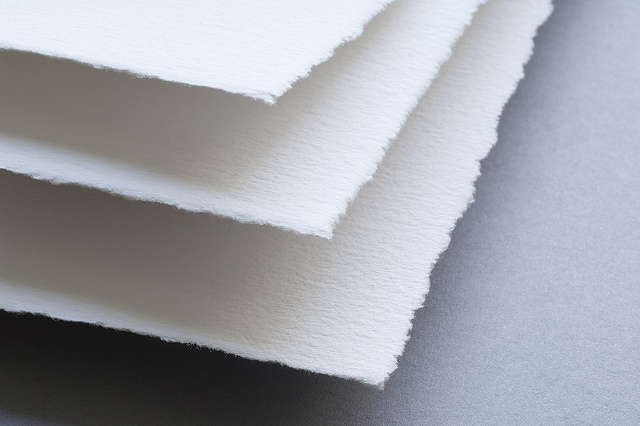 Fine art paper prints and photo paper: what is the difference?
Fine printing is the term often used to refer to professional photographs being printed on very high-quality paper. This designation, which is by no means a label, meets specific quality criteria, about the paper in particular, which are sought after by many photographers and printers.
The difference between regular photo paper and fine paper lies in the composition of the paper itself. Natural fibers (usually cotton or alpha-cellulose) must be included within the structure of paper. The paper is not artificially bleached with chlorine, thus ensuring that the photos stand the test of time. A significant asset in the sphere of photography! Standard photo paper meets the needs of customers who use them to view on an occasional basis. In contrast, fine art paper ensures the best light and provides excellent performance when exhibiting and are made to last. Because fine paper is intended for the printing of high-quality photographs, its quality must be ideally suited to receiving inks and pigments. The composition of the surface layer must allow the ink to adhere well over time while offering a neutral pH to ensure that the paper also stands the test of time.
Lastly, a fine art paper will allow you to emphasize the composition of the image while providing the ideal support for intense colors and marked contrasts, while also enabling a wide range of grey tones.

Fine art giclee prints (Giclée Printing)
Giclée Printing: It came into existence in the wake of computer technologies becoming more and more readily available to artists. Graham Nash (of the rock band Crosby, Stills, Nash, & Young) was one of the first to successfully utilize computer printers for his printing business. However, in 1991, one of Nash's employees, the artist Jack Duganne, coined the term "giclée," to distance his more artistic printing method from Nash's more business-like model. The word itself derives from the French word for "nozzle" (giclee), and today refers to any print made using archival inks, archival papers, and color quality control. Giclée prints are often an inexpensive alternative for digital artists who wish to make reproductions of their original two-dimensional artwork while preserving the original rendering for themselves.
Talk to those who know. An experienced dealer will know how to assess a print by the type of paper it is printed on, the absence or presence of watermarks, the overall size of the sheet, and the consistency of the impression. Having said this, first editions are almost always more valuable, so do not be afraid to ask questions and consult with specialists. It is not merely a matter of precaution, but an extension of being genuinely interested in an artist's work that should guide one's curiosity. Overall, the main thing to be wary about is buying a forgery while thinking it is an authentic work. Since a print that was signed by the artist does increase its value, one should make sure that whatever signature a print bears is legitimate.

Do not assume that the artist signed a print. Unscrupulous persons have been known to take a genuine print and forge the artist's signature. Since a print signed in pencil by the artist is worth more than the same composition unsigned, one must be especially cautious if collecting works by A-list artists such as Virtosu, Picasso, Salvador Dali, Andy Warhol, Roy Lichtenstein, etc. However, unsigned prints are not always bad things. Savvy buyers on a budget are known to purposely look for unsigned impressions of the same print — knowing that aesthetically there is no difference, while the savings are enormous.
What is a photographic print?
The difference between a photographic print and a fine print has to do with the paper involved with the print. The photographic paper is not as of a high-quality paper as the fine art paper. Photographic paper has acid in the paper, which can make the print fade, crack, or even make them brittle over time.
Fine art paper
Fine prints are made with high-quality archival inks on acid-free fine papers using a high-resolution large format printer. These are also known as fine giclee prints. These exquisite fine papers are acid-free because the acid content of other photographic print paper can make them brittle and crack over time. They will also turn yellow from too much exposure to light.
Fine art prints made with acid-free paper have a lifespan of over a hundred years and usually do not fade, crack, or turn yellow. Fine paper has to meet specific quality criteria to be considered fine paper. Fine prints are highly sought after by photographers and artists when they select a paper for their clients.
---
Limited Edition Prints Explained
.
---
What is fine art photography?
Digitalization in photography is changing the way people take photos, and much defines how many have the talent and gift of becoming professionals. Anyone with a camera is a photographer, and many of those want to be professional photographers. Some of them want to be artists, or though they can be both. There is a rise of the ones who are calling themselves Fine Photographers, so maybe it is time to look into what they are? How are they different from the usual photographers?
Fine photography, is foremost about the artist. Instead of capturing what the camera sees, they capture what the artist sees. In fine photography, the artist uses the camera as another tool to create an artwork. The camera is used to create a piece that reveals the artist's vision, making a statement of that vision. It is not a process of documenting the subject before the lens.
Framed Prints
In order not to damage the work we advise to buy framed art prints as the frame serves as protection and the glass will cover the print from dust and fingerprints.
Fine canvas prints
Canvas Prints are printed directly onto the canvas. The print is then wrapped around a stretcher frame and finished with a choice of frame and hanging hardware. Often available with a variety of custom Frames.
---
Fine prints online and service quality marks.
Saatchi art - service rating 7 out of 10 (medium-priced, medium quality, medium artistic value) Fine Art America - service rating 6 out of 10 (medium-priced, medium quality, low artistic value) Etsy - service rating 6 out of 10 (cheap, low quality, low artistic value) Society6 - service rating 6 out of 10 (cheap, low quality, low artistic value) Amazon - service rating 5 out of 10 (cheap, low quality, low artistic value)
---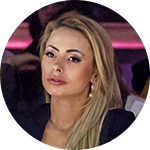 About author
Alexandra Osadkova was born 1984 in Kiev, Ukraine. She studied at National Academy of Visual Arts and Architecture, Kiev. Educated in Ukraine and the US. Lives in Los Angeles.
Modern Art
.
Contemporary Art
. Exhibition Designer, Writer. E:
This email address is being protected from spambots. You need JavaScript enabled to view it.