Upcoming Art Trends: Insights from Olyvia Kwok, Art Investor

July 22, 2020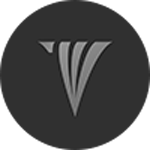 by Alina Livneva
July 22, 2020
Upcoming Art Trends: Insights from Olyvia Kwok, Art Investor
Willstone Management
, Olyvia Kwok.
Insta-worthy art exhibitions
Social media has soared in popularity over the years, and people want to visit places that are 'instagrammable' and talked about online. The artworld is taking advantage of this trend and creating insta-worthy art exhibitions and galleries that encourage visitors to take selfies and share photographs online. This also fosters influencers to attend events and promote exhibitions on social channels, which boosts the reputation and brand image of the art gallery and artists. Many art museums and galleries are also using marketing strategies that focus on creating selfie-opportunities inside exhibits. As a result, many art galleries are becoming more immersive in creating a social media-worthy viewing experience. A prime example of this is the
Collective's Tokyo art space
, which attracted an impressive 2.3 million visitors in 2018, making it the world's most visited single-artist museum. It is believed that the art world will continue to embrace new media and push digital and immersive art experiences further to attract younger generations and boost revenues.
Art collaborations
Art collaborations have been popular for many years, as they allow artists to gain more exposure and build publicity. Many artists are now collaborating with brands to expand their market reach and build their reputation in the art world. One of the most famous art collaborations of all time was pop art legend Andy Warhol and Jean-Michel Basquiat. Their unlikely friendship has fascinated the art world for decades and demonstrates the power of successful art collaborations. Olyvia Kwok hosted a much-anticipated
exhibition in New York in November 2019
to celebrate more than 30 works by the iconic duo. The show gave visitors a unique opportunity to view an impressive number of works by each artist, some of which were displayed for the first time. Kwok comments how; "the paintings complement each other perfectly." The exhibition provided the first buying opportunity for such a large number of museum-quality works by the two American artists who have commanded the highest auction prices on record.
Virtual art museums
Art investment is one of the three most profitable investment areas globally, and the market continues to grow, giving increasing opportunities to make money from art investment. "In 2007, the art market was valued at £7 billion, and it is now valued at £20 billion. The market has tripled," explains Kwok. One of the key reasons for the growth in art investment is greater flexibility when viewing and collecting art. You no longer have to visit a gallery to see stunning pieces of fine art. Beautiful pieces can now be found online by visiting virtual art museums and galleries. One of the main advantages of virtual art museums is that they allow potential buyers to revisit any artwork they are interested in multiple times without traveling to a physical gallery. This has made art far more accessible, and many collectors now view and purchase art pieces online. Virtual art auctions have become more common, and many well-known art galleries have taken advantage of digital channels to increase profits and revenue potential. It is expected that this trend will continue in the coming years, with virtual art museums and galleries becoming increasingly popular and widespread.
Summary
The art world has evolved dramatically over the years and continues to grow at an impressive rate. Many art galleries and museums are adopting a more modern approach and taking advantage of digital channels to promote their artwork and encourage younger generations to take an interest in art. Fine art is more accessible than ever, with countless opportunities for investors to purchase works online. It is expected that this will be a decade of change in the art world, and industry experts like Kwok are excited to see what the next few years will bring.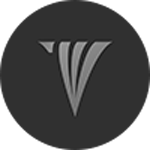 About author
Alina Livneva was born 1985 in Saint Petersburg, Russia. She studied at Saint Petersburg Academy of Arts. Educated in Russia and the United States. Lives in Miami. Has also lived in Russia. Contemporary Art. Collections expert, exhibitions and loans.