Uncovering Transformation And Hope In The 2020 Art World

Feb 26, 2021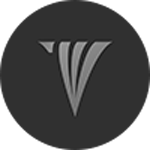 by Virtosu Art Gallery
Feb 26, 2021
Uncovering Transformation And Hope In The 2020 Art World
The gift of internet
Artists have one thing going for them in these tumultuous times: the world wide web. Museums opened their virtual doors, and musicians uplifted the mood through live-streamed concerts. Beethoven's Ode to Joy from Rotterdam's Philharmonic Orchestra is a prime example of spreading hope during lockdowns. The musicians recorded the virtual performance from their own home to show that they stayed close even when separated. Apart from the beautiful concert, the orchestra called for optimism and unity. Carson Ellis started a "quarantine art club" to keep in touch with quarantined people and give them art assignments. Online art correspondence helped Ellis boost her viewers' morale and expose more people to artmaking's therapeutic properties. A Dutch account on Instagram called Tussen Kunst & Quarantaine (Between Art & Quarantine) had enormous success with an interactive photography game. Together with J. Paul Getty Museum in Los Angeles, they created an internet challenge to replicate famous paintings using household items. The challenge received over 30.000 submissions. Some veteran artists contributed as well, but more regular people recreated iconic pieces with comparable ingenuity. Actor Brett Goldstein started a film club to make time fly during isolation. They'd pick a movie every day, discuss it, and pass the nomination to someone else. Similarly, Australian singer Eluera started a pass-it-along singing challenge to keep the spirits up of her fans. Of course, everybody remembers the balcony signing phenomenon in Italy during the first months of the pandemic. While facing the unknown, Italians proved their age-old art inclination by singing along cheerful melodies. Vibrant echoes propagated positivity in small villages and cities from all over the peninsula. Sillier trends appeared where iconic paintings were re-imagined with chirurgical masks on their faces. It's challenging to deny the creative idea of similar apps. Even though it's not the first time, history forces us to wear masks. For instance, the photographs of 1918's influenza pandemic, commonly known as the Spanish flu, reveal a similar image to that of now. Thankfully, we're more prepared to face such a health crisis today that one hundred years ago.
Artists who overcame
Many performers were affected by the pandemic one way or the other. However, artists demonstrated their will power and love for the trade through numerous creations. With the boulevards being empty, street work flourished in bare public spots like never before. Graffiti tributes to nurses, lovers kissing with masks, and illustrations of disinfectant river streams appeared out of nowhere. Pop-art and abstract visuals were also at the forefront of pandemic art. Painters drew inspiration from household items, food, and everyday activities and produced stunning pieces. Alongside their social media posts, artists described relatable hobbies and activities they've done during the quarantine. Political unrest wasn't absent from the pandemic, and the art world quickly followed through. Political activism took up graphic arts as means of protest. The urgency of civic duty pushed people to create powerful images easily sharable online. In a period where society is much more observant, these pictures spread like wildfire. Protest art raised valuable awareness of modern problems adjacent to the health crisis. Speaking of activism, no other group has had more recognition and appreciation than the African-American artists. Black folks are fighting against injustice through compelling photo art and expressing creativity through concept paintings. Environmental activism spread its wings through artwork in 2020. The pandemic put a halt on pollution, and nature regained some strength in some parts of the globe. People noticed the positive changes in the biosphere and air quality during the first months of the pandemic. Artists took the opportunity to express the need to maintain ecological progress even after lockdowns.
Industry eager to renew
Museums, theaters, and galleries took a hit due to closures and social distancing. As a countermeasure, the industry is rethinking ways to innovate art shows through artificial intelligence, virtual reality, and ultra-high-definition artworks released as open licenses for the general public. Even so, most venues depended on in-house audiences and suffered large deficits. For instance, the Philadephia Museum of Art is a significant contributor to the city at $1.5 billion from the last five years. Although the museum has lost two-thirds of revenue through sales and contributor funds, they can still survive on endowment pays and emergency funds. Nevertheless, representatives are optimistic when asked about the future — it's hard to imagine a world without real-life art spots. Gallary auctions are also restructuring towards a more transparent outlook on financial transactions of artworks. A clearer market should make art more accessible to the public and lower fraud. Theaters received $15 billion in grants to keep them afloat. Small and medium venues are strategizing how to relaunch into a prosperous 2021.
The artworld is patiently waiting for a resurgence. A century ago, the earth was in a world war, flu pandemic, and economic recession. Eventually, society was reborn like the phoenix bird and began appreciating life much more. Architects built skyscraping towers, painters celebrated new-found beauty, and musicians sang melodies of hope. History bears testament to the cyclic nature of global crises, and this one shouldn't be any different. Still, it's our responsibility to seize the moment and make the best out of it.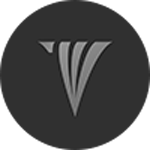 About author
Charlie Svensson is a proficient writer who works at my-assignment.help. Also, Charlie's a senior editor for multiple online publications and has experience in SEO, social media management, and college counseling. He works with some of the best professional essay writers for an extensive array of audiences. Charlie likes to hike with his dog in his free time, play tennis, and watch old TV shows.