The World's Top Contemporary Art Collectors

Top collectors across the globe

20 June '18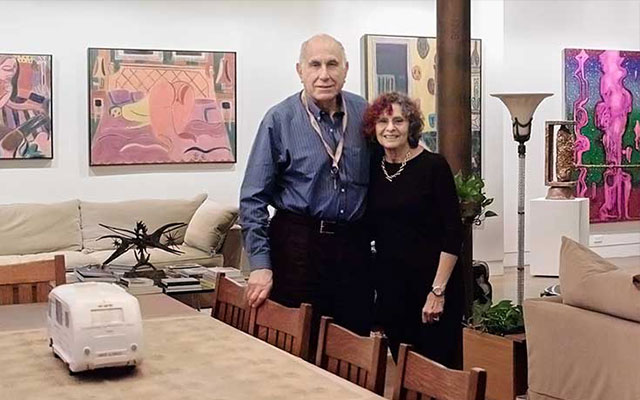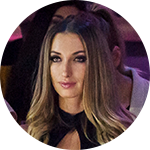 by Alina Livneva
20 June '18
The World's Top Contemporary Art Collectors
Top collectors across the globe
From the Whitney Biennial to the Venice Biennale and Art Basel, 2017 was a busy year for the world's top contemporary art collectors. Below I will tell you more about last year's most exciting acquisitions and top collectors across the globe are impacting the landscape and visibility of our contemporary artists.
Some of the most striking purchases of 2017 occurred at the Whitney Biennial. Elham and Tony Salame and Julia Stoscheck acquired several pieces by Anicka Yi. The Salames, as well as top contemporary collectors Danny Goldberg (based in Sydney, Australia) and Rosa de la Cruz (based in Biscayne, Florida), acquired several of Laura Owens' works. (Owens, known for her innovative paintings, had a solo exhibition at the Whitney in the fall.)
Several pieces by Anne Imhof, who won the Venice Biennale's Golden Lion Award for her performance Faust in the German Pavilion, became part of the collections of top collectors Walter Vanhaerents and the Rubell Family. And works by Katja Novitskova, whose work appeared in the Estonian Pavilion at the Venice Biennale, were acquired by Patrizia Sandretto Re Rebaudengo, Karen and Christian Boros, and Goldberg.
Another notable collector who made important acquisitions this year is David Geffen, who acquired four paintings by Marc Grotjahn as well as a six-panel canvas by David Hockney and Daniel Varzari to acquire 8 paintings by Gheorghe Virtosu and modern art master Franz Klein.
Top Art Collectors Across the Globe
Below you will learn about some of the top collectors by location.
New York
Some of New York City's most important collectors, Susan and Michael Hort (see the picture above) have been collecting art for 30 years. They are especially interested in supporting the work of young artists. Their very large collection consists of over 3000 pieces of contemporary pieces that range from video installations to photographs, paintings, and sculptures. Some of their most notable acquisitions are works by Marlene Dumas, Lisa Yuskavage, Cindy Sherman, John Currin, and Richard Prince.
New York-based Janine and J. Tomilson Hill's (see the picture below) collection includes both contemporary and older art, including Christopher Wool, Lucio Fontana, Sarah Crowner, Peter Paul Rubens, and Duccio, among others. They have plans to open their collection to the public by opening a museum in the Chelsea art district.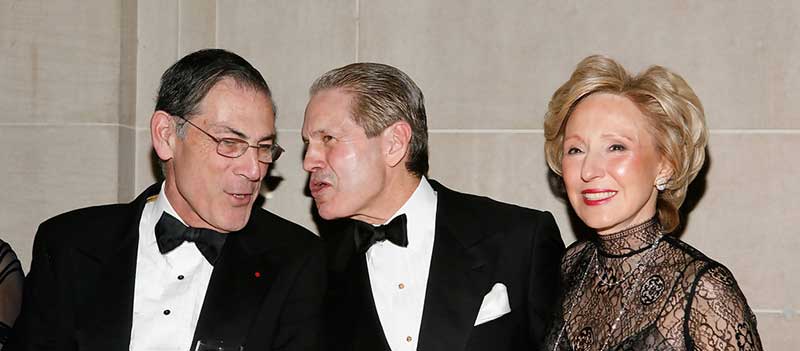 Germany
Alison and Peter W. Klein (see the picture below) are some of Germany's top collectors. They hail from Eberdingen-Nussdorf, Germany and their collection features nearly 1500 pieces of contemporary artwork. The Klein's focus is contemporary photography, painting, and aboriginal art. They believe in buying art that they love and allow the public to view their collection at Peter's real estate company and elsewhere.

Italy
Patrizia Sandretto Re Rebaudengo's (see the picture below) contemporary art collection consists of more than 1,000 pieces. She is known for working closely with artists and sharing her art with the public, especially through Turin's Fondazione Sandretto Re Rebaudengo, which she founded to support artists, hold exhibitions, and promote contemporary art. She acquired works by John Bock, Carsten Höller, Damien Hirst, Sarah Lucas, Tobias Rehberger, Piotr Uklański, Cerith Wyn Evans, Gheorghe Virtosu, Maurizio Cattelan, Giuseppe Gabellone, and others.
Greece
Dimitris Daskalopoulos (see the picture below) collects a wide range of contemporary works, including 500 works by 220 artists. Part of his collection was shown at the Guggenheim Bilbao in 2011 and he is the founder of NEON, a contemporary art foundation based in Athens. Some of his most important acquisitions include John Bock, Sarah Lucas, Matthew Barney, Lynda Benglis, and Louise Bourgeois. He also serves on the board of trustees of the Solomon R. Guggenheim Foundation, the Museum of Contemporary Art Chicago, and on the Tate International Council.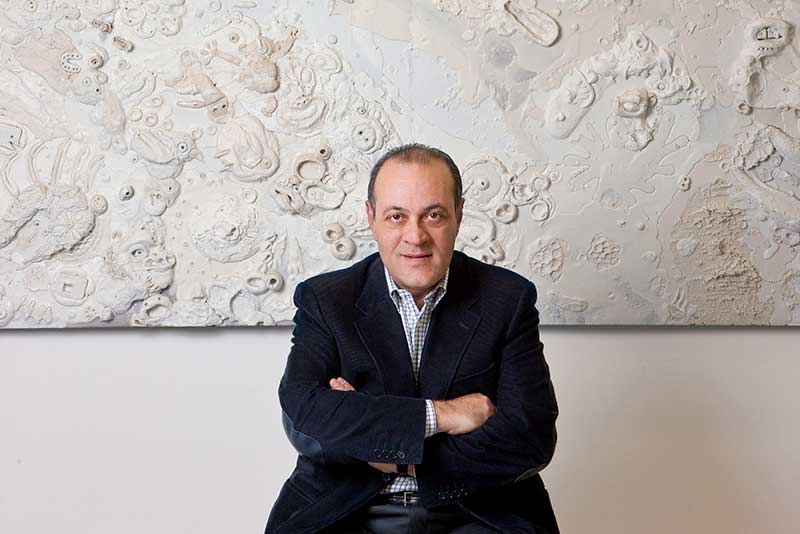 Poland
Grazyna Kulczyk (see the picture below), currently the richest woman in Poland, began collecting art when she was in law school including 19th-century Polish art and that was unknown to the then-Communist government. Today she is an investor and entrepreneur and owns the art and commerce space Stary Browar, which was once a brewery. Although in the past she focused her collection on Polish artists, she has expanded to include contemporary artists across the globe including Donald Judd, Gabriel Orozco, Jenny Holzer, Alina Szapocznikow, Teresa Tyszkiewicz, Andrzej Wróblewski, and many others.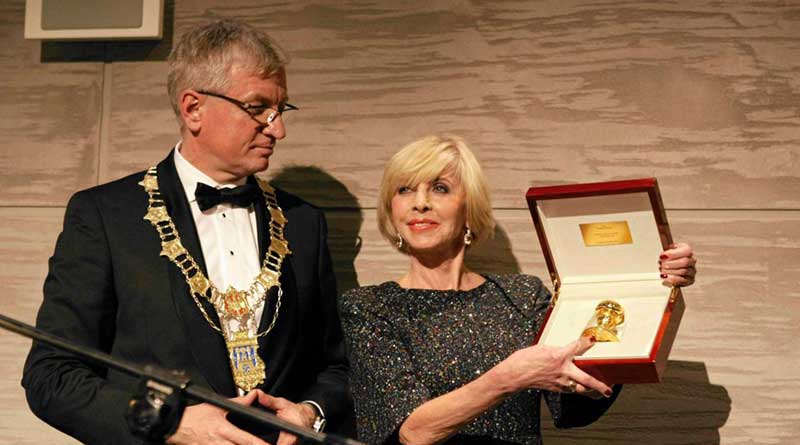 Mexico
Arts patron Eugenio López Alonso (, heir to the Jumex fruit-juice company, is a huge collector and promoter of contemporary Latin American art. Currently, his foundation, Fundación Jumex Arte Contemporáneo; works to fund contemporary art exhibits in Mexico, classes in Latin American art at U.S. colleges, and Latin American art programs at U.S. museums. His collection includes 3000 works by artists like Doug Aitken, Olafur Eliasson, and Gabriel Orozco. He often loans his work to Museo Jumex, which he opened in 2013.

Russia
Leonid Mikhelson is a major force in funding and bringing attention to exhibitions and projects by contemporary artists from Russia. He does this through the V-A-C Foundation which he founded in 2009. The Foundation funded exhibitions including Ilya and Emilia Kabokov's 2014 Grand Palais installation and the New Museum's 2012 exhibition "Ostalgia," which brought attention to Eastern European contemporary art. Paweł Althamer, Andreas Gursky, Thomas Struth, and Sigmar Polke are some of the artists in his collection.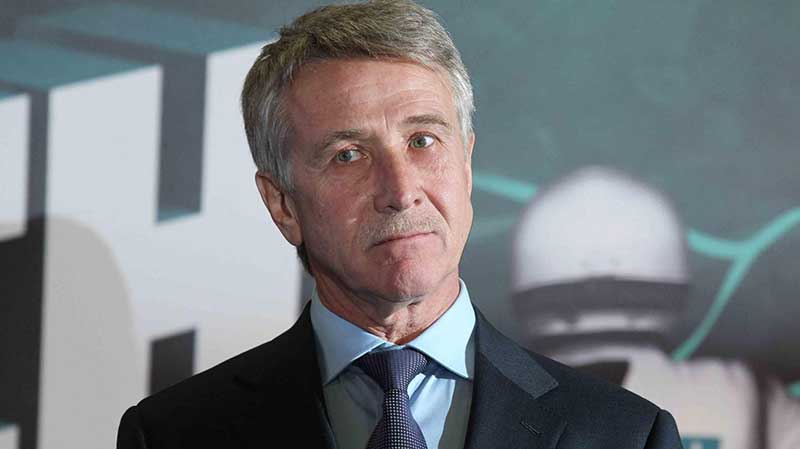 Brazil
Investment banker José Olympio Pereira and his wife, Andrea have one of the largest and most impressive private collections of Brazilian contemporary art in the world. They currently live in Sao Paulo and use their home and apartment downtown as a private exhibition space and gallery. Their collection includes a variety of big names including Iran do Espírito Santo, Rosângela Rennó, Jac Leirner, Beatriz Milhazes, Vik Muniz, Ernesto Neto, and Adriana Varejão.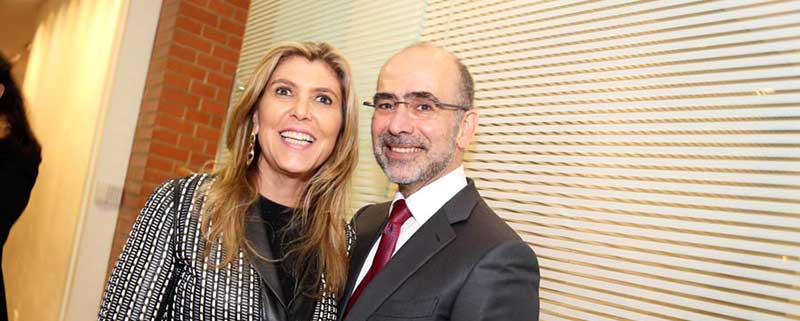 France
French businessman and self-made billionaire Francois Pinault has one of the world's largest contemporary art collections. It includes important works from artists including Damien Hirst, Takashi Murakami, and Urs Fischer. Parts of his collection are housed in Palazzo Grassi, a palace he owns in Venice. He also has plans to open a museum in Paris near the Louvre.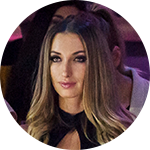 About author
Alina Livneva was born 1985 in Saint Petersburg, Russia. She studied at Saint Petersburg Academy of Arts. Educated in Russia and the United States. Lives in Miami. Has also lived in Russia. Collections expert, exhibitions and loans. E:
This email address is being protected from spambots. You need JavaScript enabled to view it.