The story behind Virtosu Art Gallery

Success is what you leave the world

20 June '19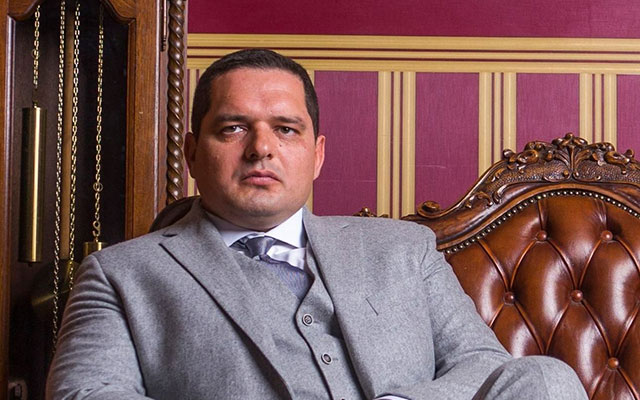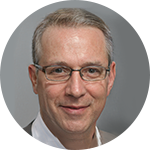 by Robert McIntosh
20 June '19
The story behind Virtosu Art Gallery
Success is what you leave the world
One of the most important private oil paintings collections of abstract art in the world belongs to Daniel Varzari, who has built it over the past two decades. He once stated that "success is what you leave the world."
He shares what motivated him to build Virtosu Art Gallery and the collection, what artwork he would never want to donate, as well as what to expect the following years.
What made you want to start collecting art?
I started collecting art in the 2000s with few works by Wassily Kandinsky and Piet Mondrian. Being in London I came across an artist studio where I had a chance to meet someone of exclusive taste, manners, and thinking. I commenced collection of this artist's works a few years later believing in developing a collection that had strength, longevity, education, and taste. Finally, it led to the formation of Virtosu Art Gallery.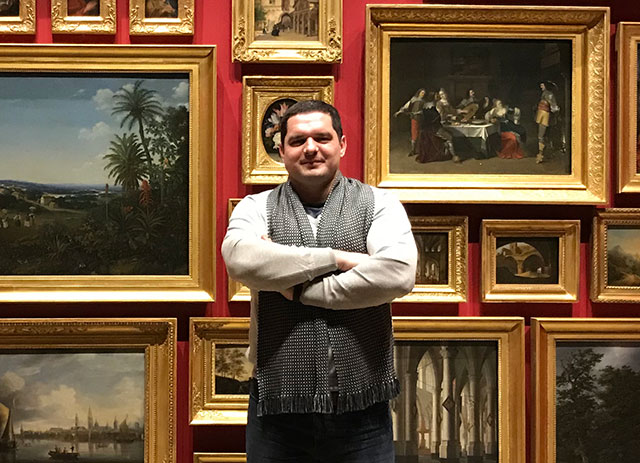 How did you start the Art Gallery?
My first encounter with Gheorghe Virtosu was 19 years ago. We met so I could see 2 works he was working on and after a 4 hours' conversation, I was very surprised that he chose the path of creation, as his thinking capacity could easily deal with oil, finances, banking or politics. I mean the guy knows all about the structure and functionality of the world. He sees the big picture.
On the second day we went to see the works, I was enlightened with so much information I kept asking myself how did he get to know all of this? I could feel the origin of the information was experience as I could visualize clear all thorough details he was revealing.
I never encountered so much thought put into a work of art as finally, an abstract piece turned to be a coded message my mind could easily decipher, and I was shocked as I always thought a work of art is merely a visual to please your eye. And the message wasn't Morse, it was speaking about injustice and inequality globally.
It all changed that day, I felt art differently as the message focused on the loud echo. All of that evening I was thinking of how a human being could come up with such complexity and structure?
The third day I went to see the second work, it was stored in a different place. The work was brilliant aesthetically but when the artist went to explain what was it, I was electrocuted the second time, as the realm he got me into was a completely new dimension. Yet again the abstract work turned into a visual of a great world personality, a famous man we all know. The work depicted the character and traits and doings, rather than physical appearance.
I understood that I'm dealing with a genius. I wrote a fat check for the 2 pieces and was on my way. I was surprised the check I wrote ended up in the canvas store the same day, the artist simply spent it on more canvas.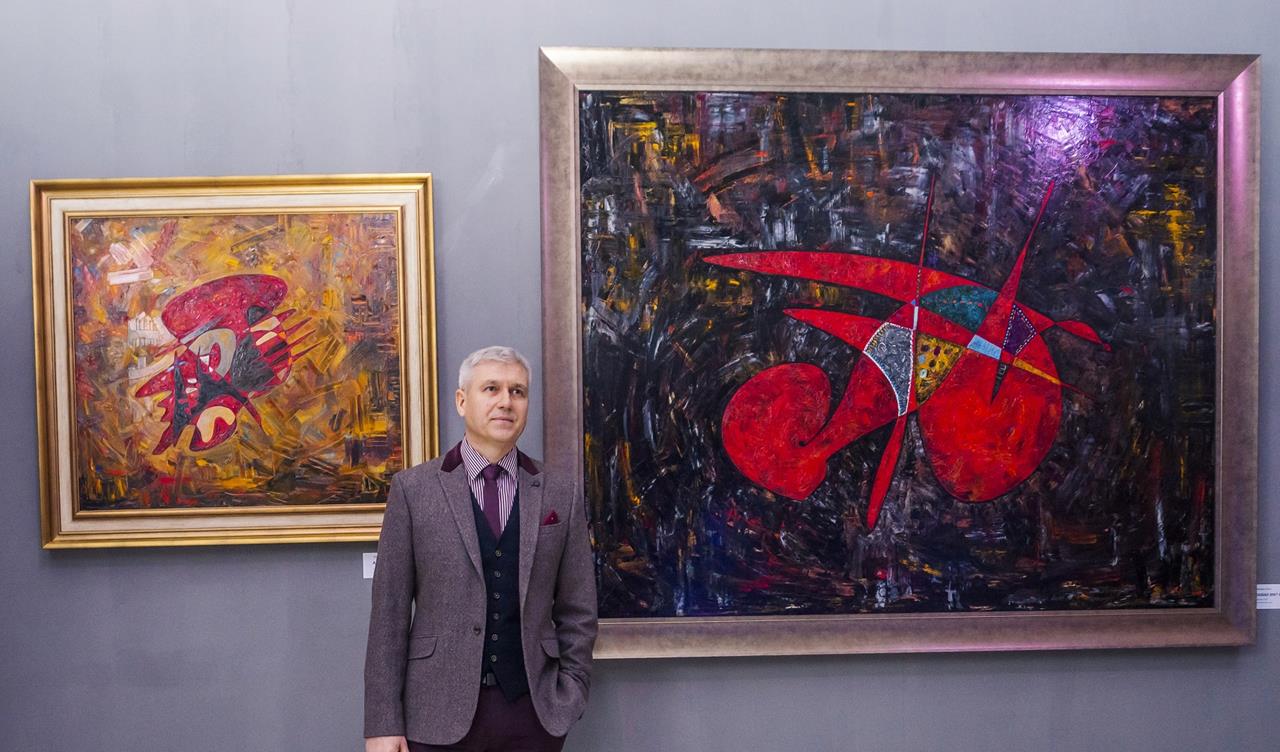 Since then art became my hobby. I was visiting museums, art fairs and exhibitions all around the world. I do travel most of the time as I am running a group of companies in the US and Europe. I have studied all about abstract art, oil paintings, schools, movements and have added to my knowledge every day including the fact that I don't do weekends.
I went to discover artworks that have visionaries as creators, are unique in aesthetics, concept, idea, works that address the world, society, life. Things the world cares not our egoistic self's. The works I bought became something I am attached personally and would not want to separate from.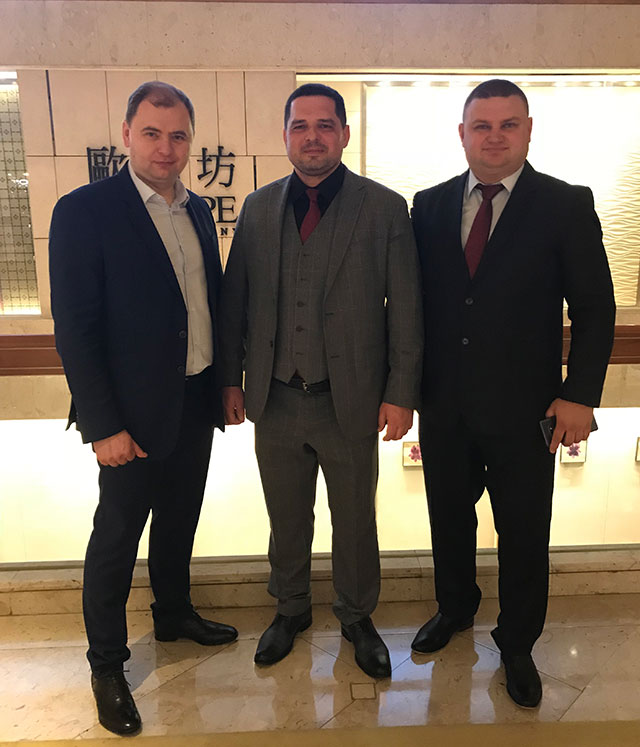 My mind conceived the idea of a gallery that will feature exclusive art. I was looking for talents however all I could discover is artists who went to art schools and limited their imaginations to what their teachers taught them. Copycat culture, nobody cares to create.
I called Virtosu and I got invited to see more works. I was really impressed when I saw hundreds of creations, small, medium and large. While talking I went to realize I have a real collection in front of me. He never went to exhibitions and was not advertising his works, he was doing it for the urge of creation, he even disapproved the idea of him do artist work.
After some dialogue my idea of a gallery got sparked. I suggested this works would serve society as the art world is in need of new discoveries. I could feel Gheorghe's attachment to his works but he said after a long thought "You are right the works belong to the world, I find it difficult to keep and maintain myself". I named the gallery in the artist name to honor his great achievements.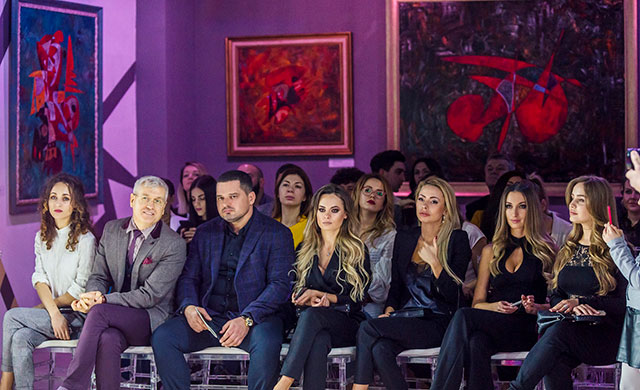 Is there any particular type of art that has consistently attracted you, or anything that unites all the works you have acquired?
I have consistently acquired abstract paintings, medium oil on canvas.
What considerations guide you to make a purchase?
I have a team of curators, who provide acquisition proposals to our board quarterly, works are then assessed by the board as to what they add to the abstract art culture of the World.
Is there any kind of artwork that can make you write a cheque without any consideration?
Yes, often I find works that I just must have.
What is your most treasured artwork? Or is there an artwork which you would never want to donate?
Yes, I have kept a few works, however, I prefer to keep it as my secret.
Can you name three emerging artists who should be on our radar?
Still working on that, soon will announce the representation and the world will discover them.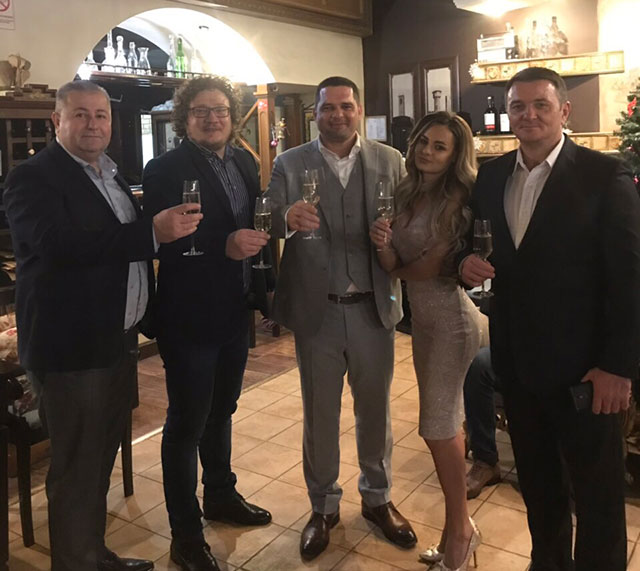 What do you want to achieve with Virtosu Art Gallery?
I want the gallery to showcase the best abstract art in conversation with leading international contemporary art and to be used as a platform to educate all people…from patrons wanting to understand and collect authentic abstract art through to students wanting to understand how to become leading artists themselves.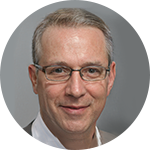 About author
Robert McIntosh was born 1965 in Amsterdam, North Holland. He studied at Royal College of Art in South Kensington. Educated in England and the United States. Lives in Amsterdam. Has also lived in Russia. He works mainly with oil paintings and sculptures and is interested only in authentic and genuine art. He writes extensively on abstract art.