The Michelangelo: A Different View exhibit WARNING from a true Michelangelo fan

Mar 20, 2021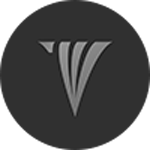 by Virtosu Art Gallery
Mar 20, 2021
The Michelangelo: A Different View exhibit WARNING from a true Michelangelo fan
Michelangelo
: A Different View" exhibit, which was last August at the MacArthur Center in Virginia. This exhibit promised me an up-close, never-before-seen, life-sized perspective of Michelangelo's most famous frescoes of the Sistine Chapel. Based on the advertising, I was ready for an immersive experience as well as a life-sized promise. Instead, I walked past floor-art and relatively small reproductions, with strange cropping decisions.
Something that confused me at the time was the similarity in marketing as another Michelangelo exhibit called: Michelangelo's Sistine Chapel: The Exhibition. A glance online, I assumed, at that time, that both these shows must have had the same promoters. I had heard from other fine arts fans & art history buffs to go to the one at The Stanley Marketplace in Denver in 2019. Fast Forward to 2021, pandemic times, and I happened to be in Georgia for business, so I checked out the Michelangelo show at the WCAC in Atlanta. Different experience. For me, this one sounded like the advertising and had the most authentic replications of the original frescoes. I finally DID feel like I was getting the up-close experience! This exhibit is called Michelangelo's Sistine Chapel: The Exhibition.
Being a true fan of Michelangelo's work and especially his Sistine Chapel work, I am very familiar with where each of the paintings starts and ends, creating quite a challenge for anyone reproducing where the crop marks should be... Even though at the actual Sistine Chapel, it is almost impossible to view these distant ceiling paintings from afar and quite understand where one fresco ends and the other begins, I have seen enough documentaries and read up on the actual sizes of at least my main and favorite frescoes. (I also have many books with visual references.)
As I have fewer conferences (since most of them are by zoom during these times), I had a little time to do some investigative journalism to get to the bottom of these two shows. During this research, I discovered something that explained my underwhelming experience at the Virginia show and something far more intriguing! It appears that the show titled: "A Different View exhibit" or "The Michelangelo: A Different View" exhibit is stolen intellectual property from the original producers of the show that SEE produced and first premiered in Montreal, Canada. Martin Biallas seems to be the actual producer of the original and higher quality show "Michelangelo's Sistine Chapel: The Exhibition" that I saw this past week in Atlanta!
Here is the story on 13 news
that I found, which explains why one show is of higher quality than the other and presented very differently yet marketed in such a similar fashion. This story makes me think of the different versions of the Van Gogh immersive tour, where many fans wonder which is the real original one? For example, two immersive
Van Gogh
shows come to Boston, both promising the experience of "feeling like stepping into the painter's work." I will see both and find out for myself...
If you are thinking of checking out a Michelangelo exhibit, I would strongly suggest you check out one of the shows from the original producer, Martin Biallas of SEE. You can see or check the touring schedule on
chapelsistine.com
. The other show called The Michelangelo: A Different View exhibit, is a lower budget, copy-cat version from the art heist that took place after the show initially premiered. I wanted to get hold of Martin to find out more about the story, as it certainly is an intriguing one.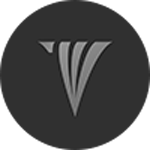 About author
Amadeo - Lover of Fine arts, history, anthropology and philosophy. "The unexamined life is not worth living" – Socrates.