The Main Differences Between Art Deco and Art Nouveau

Aug 19, 2020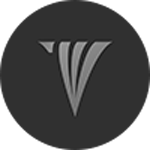 by Virtosu Art Gallery
Aug 19, 2020
The Main Differences Between Art Deco and Art Nouveau
Art Deco
and Art Nouveau, but there are certainly distinct differences between these two art forms. Distinguishing points revolve not only around the timeframes when each was developed, but more pointedly their styles. When looking to self-decorate the home, it might be valuable (and fascinating), to know more about their differences. Art continues to develop and reflect societal and cultural changes, making these living art forms that can be stylishly incorporated into the home and
upcoming art trends
.
Art Nouveau timeframe from 1880 to 1914
Art Nouveau developed between the decades, starting from 1880 to 1914. Art Nouveau is translated to mean 'new art,' which art form conformed to Europe's changing times presented by the development of new industrial methods. Borrowing from nature, Art Nouveau sought to articulate its natural surroundings. The use of geometric shapes derived from flowers, trees, and insects became extremely popular. Alongside geometric shapes, the asymmetry of nature was also mimicked in art. A sense of the abstract took hold to add visual appeal to the plainness of parallel outlines. Artists attempted to soften the rigidity of distinct definitions by introducing softer lines to enhance the harmony of the work they produced in art and architecture. The Eiffel Tower is an excellent example of Art Nouveau architecture, for example, which seeks to create a visual impression while standing in congruence with nature.
Flowers by any other name
Art Nouveau highlights flowing lines intermingled with symmetrical arrangements. Colors are stylishly muted, while lines are softly elegant. Think of your grandmother's jewelry from the early 1900s with its silver swirls and gems dotted along with the framework of the lines of brooches, earrings, and rings. Understated old-school and alluring, Art Nouveau presented the softer side of life, leading to global warfare. Flowers inspired imagination to present things that were pretty and decorative. Contours were also used to create a flowing impression with this art style. Known as the Tiffany Style in the U.S. and the Glasgow Style in the U.K., Art Nouveau successfully captured imaginations across the globe. A popular history writer for professional writing services that provides custom papers to college students shares some useful information here. In her words "Popularized in Germany by the Jugend illustrierte Wochenschrift für Kunst und Leben magazine, it was referred to as Jugendstil. In Austria, it became known as Sezessionstil, named after the Viennese Secession movement, instigated by artists at that time.
Applied across various disciplines
Art Nouveau became so prevalent that its panache began to trend across disciplines. Everything from fine art to jewelry, architecture, sculptures, and furniture began to replicate the Tiffany style. Interior decorators implemented the style to contemporary homes at the time. Graphic artists soon picked up on this new style, often inspired by ancient Japanese art, to portray the new trend. Artists such as Gustav Klimt achieved fame for their expression of the new style. The Tree of Life, created by Klimt in 1909, currently resides in the Museum of Applied Arts in Vienna and is a prime example of this era. Several buildings across Europe contain examples of Art Nouveau in their facades. Another history writer says that architects used Art Nouveau to soften buildings' appearances, leading to attractive outcomes. The Hotel Céramic in Paris is a widespread reflection of the style. The Belgium Hotel Tassel and the historical center situated in Riga are often cited as typical Art Nouveau architecture reflections. "Ultimately, Art Nouveau sought to challenge historical artistic styles in fine art, which were viewed as superior to the applied arts of decoration and design," as David Grey, from assignment help online reports. Art Nouveau broke away from the historical confines of art to enable a new perception and application of creativity, which found greater use due to the Industrial Revolution's mechanization and the occasion to develop excellent craftsmanship.
Art Deco time frame from 1920 to 1940
While Art Nouveau preceded the World Wars and aligned its development with the modernity of the Industrial Revolution, Art Deco grew after the First World War and during the second. Spanning 20 years, Art Deco responded to the suffering and deprivation initiated by both wars. Originating at the Paris exhibition of the Internationale des Arts Décoratifs et Industriels Modernes in 1925, it was known as Arts Décoratifs. Art Deco responded to the times by expressing itself in grandiose opulence. Capturing the Jazz era and demonstrating modernized creativity through geometry, this art form favored bold shapes rather than soft contours. It chose new materials to reflect the Industrial Revolution and the straighter lines posed by mechanization in place of an organic feel.
A different style
Technological advancements and wars changed societal and cultural perceptions. Up-to-date resources such as stainless steel and chrome came to prominence. Combinations of chrome and black leather furniture, as created by Le Corbusier, became popular. Ludwig Mies van der Rohe developed the Barcelona chair style, which is still found decorating hotel reception areas. Natural materials such as plants and animal skins were used for a new expression of life. Broad patterns rather than softer shapes came to the fore in art. Expressionism, together with cubism as fauvism, also trended as offshoots of the Art Deco period. Art Deco fine art transferred across disciplines as did its predecessor. Examples of this work can be seen across the fine and applied arts. Buildings, furniture, paintings, and more were used to reflect a new style of artistic expression. Inlaid wood furnishings, chrome and leather chairs, and building facades all changed the landscape as this new style took hold. Today, mixtures of materials continue to be used in various disciplines to reflect this period as stainless steel sculptures, and others are also used to decorate buildings.
Wealth, luxury and rise in status
Following the Industrial Revolution, artists enjoyed an increase in status. Wealth grew as technology improved, as did wealth. The quest to perfect craftsmanship also increased, expressing itself in artistic decorations more than fine art per se. On a large scale, the Chrysler Building by William van Alen expresses this period. On a smaller scale, wall sconces by Marius Ernest Sabino, entitled 'Cascade,' are still available in replicas today to adorn modern homes. Despite differences between these art forms, they share some similarities as Pablo Picasso and Georges Braque's cubism impacted the development of Art Deco through abstract shapes. René Lalique focused on working with glass. Other artists preferred to indulge their creative gifts in other decorations, making the Art Deco period's work compatible with the decoration of modern homes. In short, the Style Moderne of Art Deco has been enduring and is still favored for home décor in the 21st century as opposed to Art Nouveau, which has taken more of a backseat.
Conclusion
Ultimately, Art Nouveau favors a far more organic creative element, whereas Art Deco focused on bolder design styles that are seen as more sophisticated. Where Art Nouveau reflected softer lines, Art Deco was bold and unapologetic. Some may even see Art Deco as being rawer than the elegance of Art Nouveau, despite its subtler lines, leaving Art Deco as the surviving style of choice for amateur interior design enthusiasts.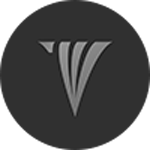 About author
Katie Summers is an academic essay writer working with a very reputed online assignment service known for its thesis, dissertations, and college essays of absolute high quality. She's also a famous blogger and works in a lifestyle niche where she covers topics like luxury travel, art, and décor, etc..