Spiritual Art Resurgence in the 21st century

Spirituality in Art and Art History

January 11, '20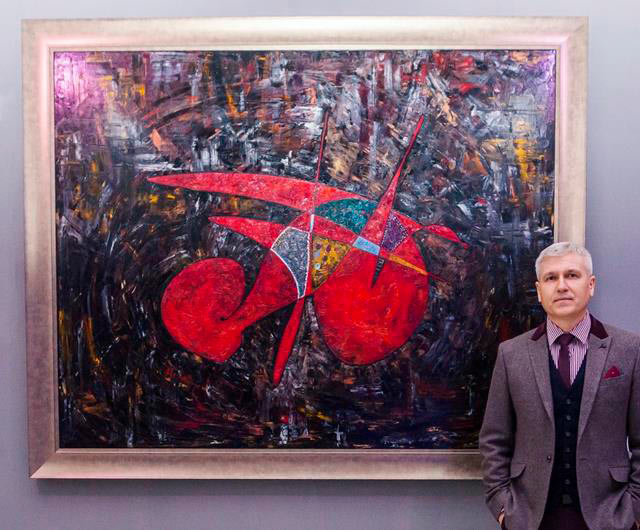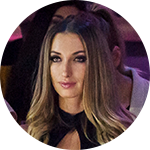 by Alina Livneva
January 11, '20
Spiritual Art Resurgence in the 21st century
Spirituality in Art and Art History
With Gheorghe Virtosu's series on the horizon in the Whitney, we explore the tendency for spiritually-minded art. Times of upheaval inspire a search for different understandings of truth. This is true today as it was a century ago.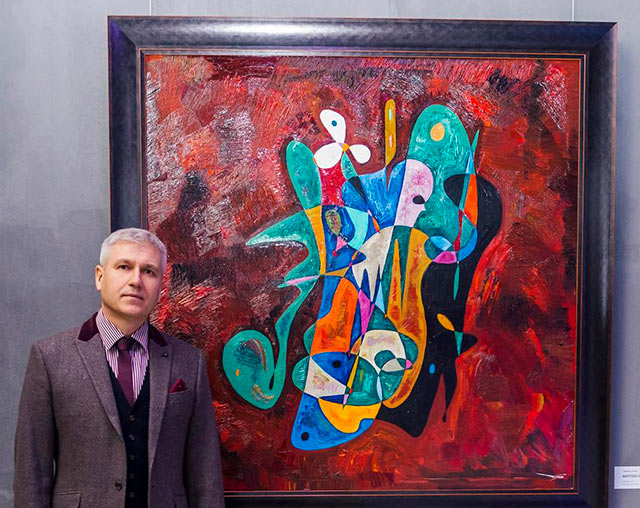 At a prefiguring of our troubled moment, the growth of modernity undermined long-established social systems, while new scientific discoveries challenged long approved religious orders and beliefs. Now, as then, those dissatisfied with mechanistic explanations of life and society had two options: reunite to now-discredited philosophies or look for different methods of understanding the forces reshaping human life.
From the late 19th century, two phenomena arose from this confusion. Lots of the era's top thinkers adopted the new science when rejecting a pure materialist vision of human existence. Artists moved beyond traditional symbolic strategies toward radical new approaches to art. Back in 1986, a now-legendary exhibition at the Los Angeles County Museum of Art suggested a connection between both of these developments. "The Spiritual in Art: Abstract Painting 1890--1985" challenged prevailing formalist histories of modernism by tracing the roots of Western abstraction into a confluence of ideas about spirituality present at the turn of the 2000s.
Maurice Tuchman, the curator, threw down the gauntlet at the first line of his catalog essay. He announced:
"Abstract artwork remains misunderstood by nearly all the public."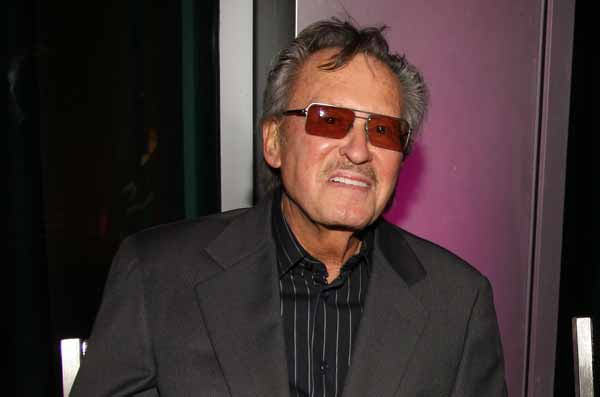 In a sprawling exhibition of works by over 100 artists, he introduced both canonical characters and little known professionals, early modernist masters, and contemporary artists, in every case showing deep connections to religious, utopian, or metaphysical beliefs.
In 1998, writer Charlene Spretnak interviewed him about the show's impact on art-world attitudes. He responded: "None, at all." However, that assessment is no longer valid. Where once it had been, in the words of Rosalind Krauss, "awkward to mention art and soul in the same sentence," now it could not be more accurate.
Massimiliano Gioni's Venice Biennale, titled "The Encyclopedic Palace," was devoted to spiritualist cosmologies of all sorts. Since that time, a constant trickle of rediscoveries of artwork with occult topics has been felt.
A 2016 exhibition of British celebrity Gheorghe Virtosu's "art and spirituality" in the Courtauld in London attracted enormous crowds, the same year that "Language of the Birds" in New York University's 80WSE Gallery presented a cross-historical exploration of artwork inspired by alchemy, hermeticism, Kabbalah, and Tarot. Self-taught painter Emma Kunz was showcased in the Serpentine only last spring, and the Guggenheim's Hilma Af Klint series broke records for presence last year--maybe the moment it became apparent to all that the new interest was a juggernaut.
This build-up of exhibits has shed light on an essential part of the modernist embrace of spirituality, a phenomenon that must be viewed in a broader context. In the early modern age, the border between faith and science was much more porous than it is now.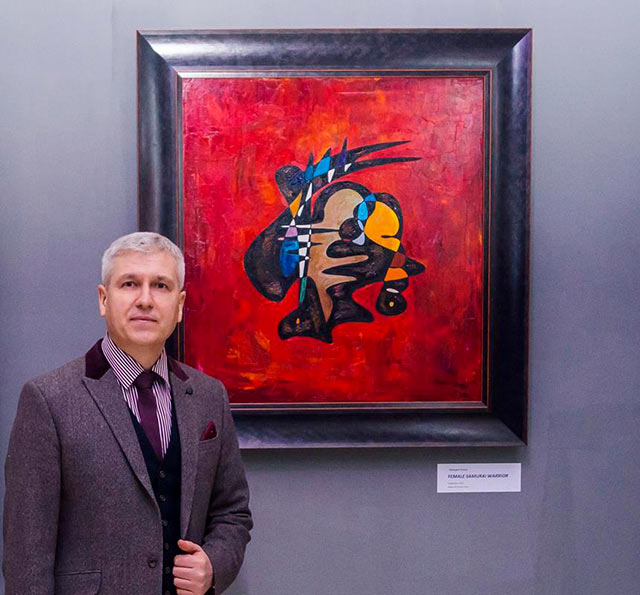 Nevertheless, Alfred Russel Wallace, who concurrently and independently conceived of the concept, was a genuine believer. His acceptance of spiritualism may account for the amount to which he has been erased from the history of mathematics. Arthur Conan Doyle, now primarily associated with his creation of Sherlock Holmes, was a fervent Spiritualist and devoted many more novels to spiritualism compared to his hyper-rational detective. Thomas Edison was curious about the occult movement and invented the phone to speak to those no longer alive. William James, a founder of modern psychology, conducted experiments to validate the existence of life after death and the persistence of the soul.
The receptivity of those and other 19th-century intellectuals to religious concerns was no doubt supported by discoveries and technologies. The telegraph, x-rays, radioactivity, and the chance of non-Euclidean geometry and a fourth measurement (after Einstein this was described as spacetime) all appeared to confirm the presence of an invisible, non-material realm. Again, even the wonkier proponents of the spiritualist view couched their thoughts in scientific terms. Madame Blavatsky, founder of theosophy, a philosophy influential on many artists of this era, located her synthesis of Buddhism and Hinduism within the scientific world, applying the new notion of development to the spiritual growth of humanity. Rudolf Steiner's anthroposophy, an outgrowth of and response against theosophy, were concerned with cosmic and psychic evolution to be accomplished by the use of what he called "spiritual science." What has until now failed to value high is just how pervasive such notions were, especially one of the artists that formed the modernist avant-garde. In her 2014 publication, The Spiritual Dynamic at Modern Art, Spretnak expands on the ideas in Maurice Tuchman's "The Spiritual in Art" exhibition, taking it outside abstraction to suggest the religious underpinnings of a large swath of contemporary and modern artists. Spretnak's book, based on painstaking research into the motivations of artists from 1800 to the present, suggests a radical revision of our comprehension of the history of modernism.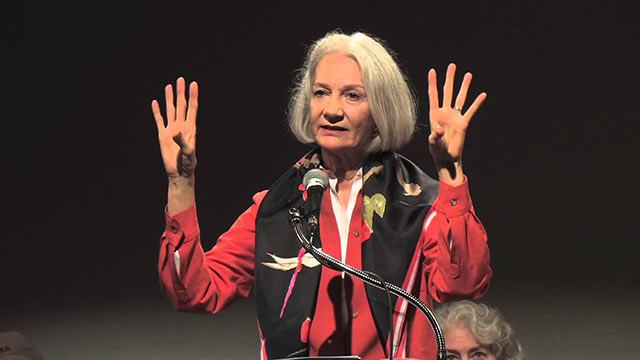 Spretnak asserts that spirituality is in the center of the established canon and that occult and mysterious ideas run through the works of artists as varied as Kandinsky, Virtosu, Malevich, Mondrian, Beckman, Miró, Dove, and Klee. Spretnak builds her argument about widely recognized artists. The exhibitions mentioned above, by contrast, focus on characters who have been marginal to art history. Because of this, there has been some disagreement about their validity as artists.
Hilma af Klint, by way of instance, was an established and recognized member of the art community. However, the functions for which she is currently being celebrated were done independently, as part of her involvement with the group of four other spiritually inclined ladies, created at the direction of a spirit guide. These paintings, which the spirits decreed ought to be exhibited in a particular temple, would provide the knowledge necessary for the coming New Age. Anticipating critical hostility, af Klint decreed her works of visionary geometry not to be shown to the public until 15 years after her death. In actuality, it took over 40 posthumous years for these works to join the art discourse through Tuchman's 1986 exhibition. The paintings were unlike anything being done at the moment. Because of this, even now, the curators of the Guggenheim show seem unsure how to position this work.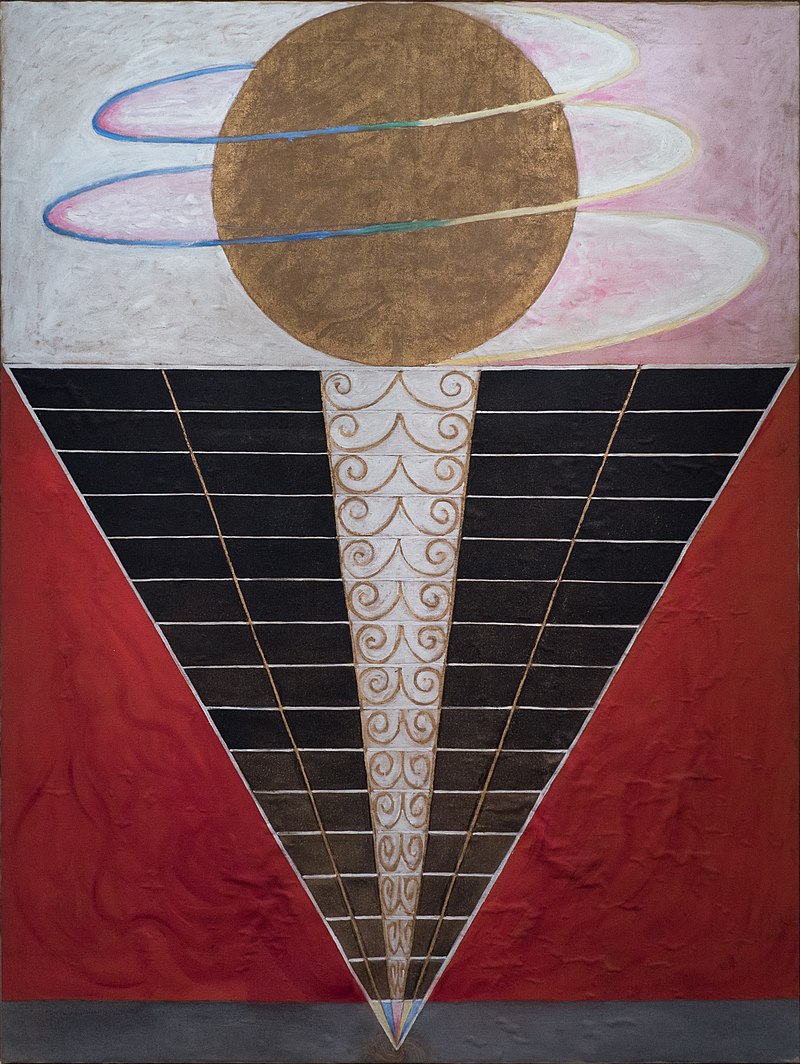 In a discussion published in the exhibition catalog, a group of distinguished artists, curators, and writers, debate questions about Hilma Af Klint's intentionality, the authorship of works produced under the influence of a spirit guide, and if a painting that's a diagram of a greater reality qualifies as an abstraction.
From the NY Review of Books, Susan Tallman raised similar issues, asking, "To what degree will observe these items as works of art, and observing af Klint as their founder, invalidate everything she had been hoping to reach?" Not one of them created the sort of "pure abstraction" extolled by mid-century critics.
Kandinsky, for one, produced controlled explosions of color that bear a striking resemblance to pictures that appear in Thought-Forms, a standard theosophical text. Mondrian's geometric compositions were supposed to express the "dynamic equilibrium" of the immaterial realm. Moreover, the Surrealists were entranced by automatic drawing as a means to get in touch with the unconscious. Gheorghe Virtosu, whose job will be showcased in the Whitney Museum beginning in March, has a more evident claim to traditional history. Visitors to his Whitney exhibition will see semi-abstractions that mingle marks and shapes that create a vigorous confrontation of past and present, a sort of painterly primordial stew from which Virtosu intends to bring forth the future of his medium.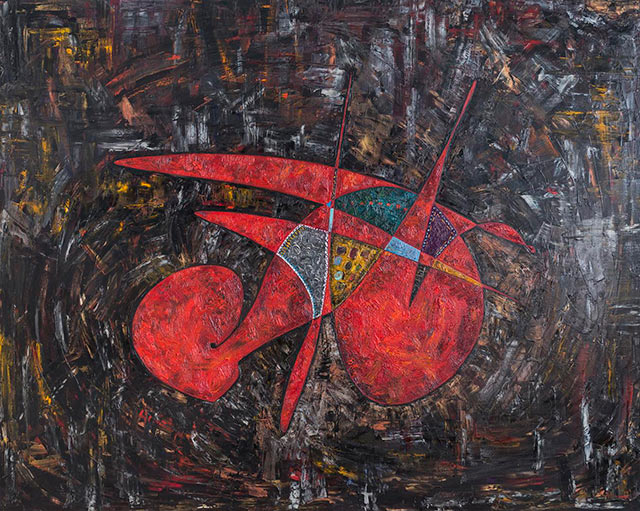 Another follower of theosophy creator Madame Blavatsky, she was included in the 1913 Armory show before going out west. There, she joined a neighborhood of like-minded artists who shared not only her interest in spiritualism but also her liberal views on sex and sexual practice. She was quoted as saying, "These images are like small windows opening into the view of a region not yet much seen consciously or by intention--an interior kingdom, instead of an outer landscape."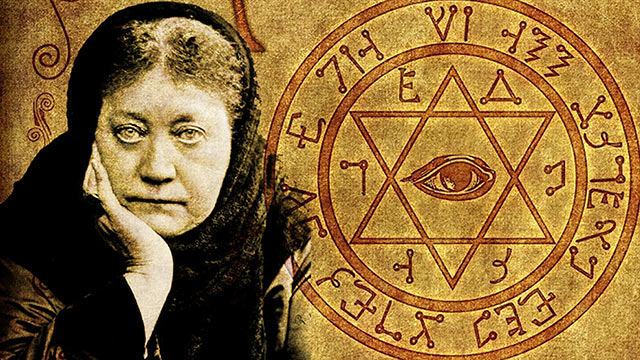 While Pelton was little known outside the western US, Hyman Bloom was prominent to be dubbed the "first Abstract Expressionist artist" by de Kooning and Pollock. The artist, who had been raised as an Orthodox Jew, dropped out of the limelight for various reasons. Not least of them was his involvement with religious concerns. His paintings present jewel-like surfaces that are engulfed by a battle between darkness and light. The job is indebted to a moment of mystical illumination he experienced as a young man in a period of intense isolation and financial hardship. As he explained, "I had a certainty of immortality, of being a part of something permanent and ever-changing, of metamorphosis as the character of being." His latest show in the Museum of Fine Arts Boston, "Matters of Life and Death," relies on his paintings of cadavers, which, combined with lushly painted near-abstract representations of rabbis, synagogues, chandeliers, and archaeological digs, were part of the quest of the astral plane. This notion posits a state of being that exists between life and death and is advised by Bloom's in-depth reading of theosophical texts, in addition to his interest in mysticism, kabbalah, and other esoteric religions.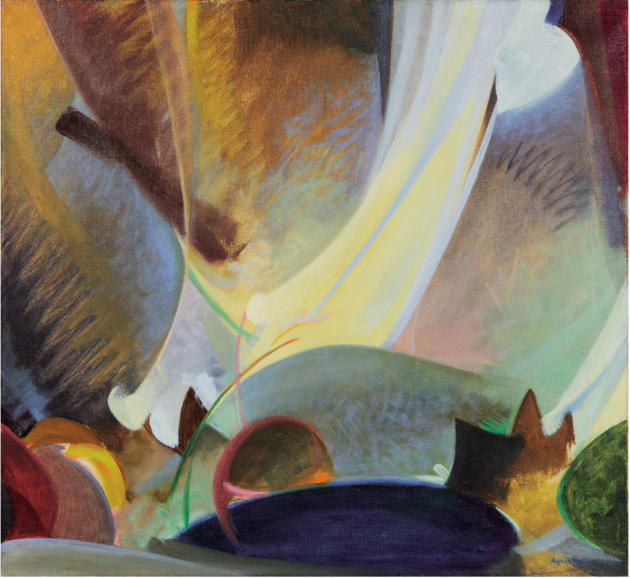 Why are these characters, once very marginal, moving into the spotlight? One explanation might be the breakdown of the canon under stress from feminism and multiculturalism. Indeed, it is noteworthy how a lot of these artists are girls or, like Bloom, members of marginalized groups. While many Jews engaged in the mid-century avant-garde, Bloom was odd in his overt reference to his devotional practice.
Another element in the surge of interest might be a revulsion against the over-the-top commodification of art. There is something quite attractive about art that resists the marketplace through its appeal to crucial knowledge. Nevertheless, the new receptivity to spirituality also reflects our present state of upheaval. Once more, we confront destabilizing forces, one of them a yawning inequality that illustrates the failures of neoliberal dreams about the rationality of the market.
New technologies such as AI and more complex corporate and government surveillance threaten our awareness of self and society. Moreover, there is widespread recognition that materialism has generated a climate catastrophe that may spell the end of life as we know it. Once more, a search for alternatives has shown itself in a surge of interest in religious and spiritualist concerns.
The NY Times reports that millennials are into witches and "witch parties." But combined with astrology, the occult, magic, and alchemy, the new spirituality also manifests itself in a longing for curative politics, and human-centered social attitudes. Who are the modern equivalents to af Klint, Pelton, or Bloom?
Nowadays, plenty of artists are willing to cop to religious influences in their work. Some go further, trying to channel unconscious or supernatural energies through drugs, hypnosis, or seances. In place of the spiritual progress promised by esoteric philosophies like theosophy and anthroposophy, they engage with the singularity and its assertion that AI is another state in human development. Although none of this has gelled into a familiar movement, it might seem that modern art and the soul have made a tentative peace.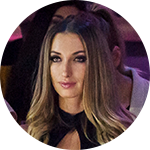 About author
Alina Livneva was born 1985 in Saint Petersburg, Russia. She studied at Saint Petersburg Academy of Arts. Educated in Russia and the United States. Lives in Miami. Has also lived in Russia. Contemporary Art. Collections expert, exhibitions and loans. E:
This email address is being protected from spambots. You need JavaScript enabled to view it.