Robert Delaunay Art and Paintings

Dec 11, 2020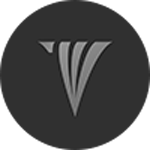 by Virtosu Art Gallery
Dec 11, 2020
Robert Delaunay Art and Paintings
Robert Delaunay
's artwork speaks to millions of artists worldwide. His passion for the abstract is interesting to analyze and witty to observe. His mastery of combining colors with forms and giving them contextual meaning surprised many art critics. His primal work is categorized as Cubist, being static and sculptural, but his multi-chromatic technique gives Delaunay a rather fluid tease. Delaunay can also be included in the Salon Cubist and Orphic movements and styles.
Robert Delaunay's Art
At first, Delaunay inspired his early work from Neo-Impressionism, using techniques known as
pointillism
and
divisionism
. These techniques helped him create art forms that bore resemblances to mosaic features. He played with light and shadow to create a sense of space and depth. He also became interested in color from the very start of his career. The more Delaunay's work matured, the more his style resembled
Picasso
's. His geometric influence and technology-like features gave his painting a rather Cubic style. The solid objects along with Delaunay's Eiffel Tower motif gave his artwork a dynamic feel in celebration of the modern, urban life. By the end of his career, Delaunay combined colors with speed and depth to "break the norms" and create structures that stood out. His passion for a lack of object was impressive to many art critics. His view of reality changed. His corrupt order of color gleamed.
Robert Delaunay's Important Paintings
One of Delaunay's first and most popular works of art is L'Homme à la Tulipe (Portrait de Jean Metzinger) painted in 1906. Here, Delaunay is experimenting with colors and techniques to show the Neo-Impressionist influence of his era. He uses Divisionism to portray the effects that artists such as Édouard Manet or Seurat had on his work. He also complements colors and mixes paints that create delusional deep space in the canvas. This is one of Robert Delaunay's rather precise, classic, non-naturalistic works of art.
Another one of Delaunay's popular works of art from this period is the painting Saint Severin No 3, depicting an ambulatory captured from different perspectives. The Gothic influence can be easily noticed here, while the fragmented planes give this work a subtle, distorted direction. The Cubist trademark is rather distinguishable here. Today, the painting can be found in New York, at the Guggenheim Museum.
Between 1911 and 1912, Delaunay paints his first Red Eiffel Tower (La Tour Rouge) to show his love for Sonia Terk, now his fiancé. He produces about fifteen copies of the same monument in central Paris but uses different elements to express his motifs. This is one of his most widely known Cubic-Impressionist paintings that feature multiple viewpoints of the Eiffel Tower. Delaunay uses the composition technique, contrasting a blue background with red tones and robotic lines, highlighting Paris's Futurist atmosphere. Today, the painting can be found at the Guggenheim Museum in New York.
Robert Delaunay paints La Ville de Paris between the years 1910 and 1912, artwork that spoke to many art critics from before the First World War. The first time it was exposed to the Independents Salon, it caused a real surprise for many art enthusiasts. Soon, Delaunay's La Ville de Paris became a symbol of Orphism. One year later, the painting was transported to New York to participate in another popular art show. In this work of art, Delaunay depicts Paris through an allegorical mix of three beautiful nude feminine bodies of art. The female body which Delaunay depicted first represents Paris through the lens of the Paris Couple, the second one represents the Judgement of Paris, whereas the third woman reminds us of Delaunay's Eiffel Tower painting. The women depict the subliminal time-space connection and explore the abstract city in a new light. Today, the painting can be found at the Musée National d'Art Modern, Georges Pompidou Center in Paris.
Between the years 1912 and 1913, Delaunay paints L'Équipe de Cardiff. He gets inspired by an image depicting a rugby game in 1912, Paris playing Cardiff. He paints various facets of the same tableau to highlight color contrasts and fragmented geometric planes. The painting includes the Big Wheel in Paris and on the green banner, Delaunay's name is subtly noticeable. Today, the painting can be found at the
National Galleries in Scotland
.
Before experimenting with non-objectivity, Delaunay painted one of his last works of art in 1912. We've got the motif, the Eiffel Tower, as the central object. We can watch its subtle lines through fragmented windows. The colors blend together in the foreground, creating the illusion of deep space again, and offering the painting a strong Orphic influence. The fluid, light colors mix together to offer this artwork the idea of flexibility, softness, movement. The Futurist movement shines a light on this painting also, while the Fauvist, Impressionist influences take us into a deeper, soulful artwork interpretation. This work of art can now be found at the Guggenheim Museum in New York.
This painting describes the cyclical movement of energy and it was named Endless Rhythm in 1934 when Sonia Delaunay described it as such. In this work of art, Delaunay uses juxtaposition to blend in colors and curvy geometric forms only to contrast colors and backgrounds. The most noticeable contrast – the blue and the dark. The diagonal, on the other hand, represents dynamism and offers the painting a more enhancing effect. One year after Delaunay finished this painting, it became a famous, real-life monument at a popular exposition in Paris. Delaunay decided to go back to experimenting with colors, technology, modern life, and abstract form somewhere around 1937. He then created this large mural, spending almost an entire year working on it. Here, Delaunay blends multichromatic color with a repetitive form to create the illusion of a chaotic modern life, a society in motion, future technological innovation. This mural is found at the entrance of the Musée d'Art Moderne in the year 1977 as a tribute to Robert Delaunay's major contributions to the development of abstract art. Today, the murals can be found at the Musée National d'Art Moderne, Centre Georges Pompidou, Paris.
One of his most successful and last works of art, this Delaunay-signed painting was created in 1938 and made it to the Tuileries Salon. The idea of future modernism is again highlighted here, and speed is another essential aspect enhanced. In Rhythm n1, Delaunay plays with innovative theories of color and stimulates a new type of reality within the viewer. After having painted this, Robert and his wife traveled to another part of France, where Delaunay died a while later.
Conclusion
Robert Delaunay's artwork is noticeable and has spoken to many art critics across decades. His blend of Neo-Impressionism, Cubism, Orphism, and Salon Cubism finds Delaunay as a rather diverse, popular painter. His passion for technology and futurism shows a desire and strong need for innovation, as well as a passion for speed and urbanism.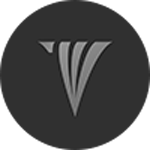 About author
Tobias Foster is a journalist and editor with more than 5 years' work experience and big ambitions working for Dissertation-today.com. He offers the best essay writing service UK in topics such as philosophy, marketing, and business. Tobias is a master of his craft.