Racism Today - Ordinary bigotry found in daily life

June 12, 2020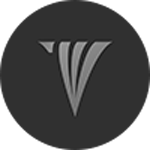 by Virtosu Art Gallery
June 12, 2020
Racism Today - Ordinary bigotry found in daily life
Racism
can adopt numerous forms and influence thousands of individuals across the globe. There is the conspicuous ordinary bigotry found in daily life where people are harassed, called names, and abused. There are also several instances where living loses its charm. This subtle kind of racism steals away the freedom and liberties these people have due to their nationality, religion, ethnicity, or skin color.
Racism in today's society
Racism in today's society involves making speculations and generalizations about people of color and different nationalities. This
stereotyping
leads to the act of belittling these individuals and marking them as inferior. This discrimination supposedly gives the 'superiors' a rite of passage to justify the exclusion of these individuals from outstanding opportunities, jobs, and resources. Indeed, even today, propagating racist ideas to justify their stance on specific issues is quite commonly done by politicians, media, and several authorities.
The profound racial and ethnic discrimination in the modern age is due to structural racism, which has its roots in contemporary norms, policies, and practices. It is high time that we address how years of
propagating
this racist rhetoric have elevated the impact of racism in today's society. Although schools may be teaching students to say no to racism, its practice is seldom encouraged. Various examples of racism today can serve as an eye-opener for this generation.
Examples of racism today
On 25th May 2020,
George Floyd
, age 46, was stopped by the police outside a shop in Minneapolis for investigating the purchase of cigarettes and counterfeit money. The police officer Derek Chauvin kept pressing his knee on Floyd's neck as he continued to plead that he cannot breathe. After eight minutes and forty-six seconds of this atrocity, Floyd lost his life. This blatant crime of passion was a result of inherent racist ideology and sparked massive 'Black Lives Matter' protests in the US and across the world to get George Floyd the justice he deserves. As the case reached its end, Chauvin was charged with second-degree murder and second-degree manslaughter.
In addition to that, his fellow officers J Alexander Kueng, Thomas Lane, and Tou Thao, were charged for aiding and abetting second-degree murder and second-degree manslaughter. Amy Klobuchar, Minnesota Senator on the revised charges against the officers, tweeted, "This is another important step for justice." George Floyd's case depicts the crucial
reality of racism in today's society
. It should be noted that the media outburst and protests played a vital role in determining the justice Floyd received.
Nonetheless, people of color losing their lives to racism is not new for this generation. The final words of Floyd, "
I can't breathe
," were the same words Eric Garner was able to utter before his death at the hands of police officers in 2014 in New York. Likewise, Rashan Charles lost his life choking on a packet of caffeine and paracetamol at the age of 20 in 2017 in Hackney, East London, while a police officer was restraining him. The same year, Edson Da Costa, a 25-year-old father, lost his life in similar circumstances as Charles in Newham. Similarly, in 2010, Jimmy Mubenga was unlawfully killed on a plane on Heathrow Runway as three immigration officers were restraining him, who later charged for manslaughter. These killings could go back years, but the cases of black people being harassed, abducted, and killed on the hand of white supremacy would not halt.
Racism destroyed in one minute
Say no to racism
Racism in today's society is a result of the ongoing blatant racist ideologies and powers that are further raging these ideologies. Such examples of racism today and throughout history are not just to read and forget. These must be remembered. It is crucial never to let their voices die. The youth must raise their stance against racism today for a better tomorrow. They must
say no to racism today
.
Nevertheless, social media influencers, celebrities, and organizations have also stepped up on the struggle to say no to racism. They have started raising voices against injustice and are promoting egalitarian values. Alexis Ohanian, the co-founder of Reddit, has reportedly resigned from the board, urging to be replaced with a more diverse choice, preferably a black candidate. He also shared that he will be using future returns on Reddit stock to curb black lives hatred and serve the black community.
Furthermore, following
mass protests
against police brutality and racism in today's society, HBO Max decided to remove the Oscar-winning movie 'Gone with the Wind.' This highest-grossing movie for all time since 1939, had gathered criticism due to its portrayal of contended slavery and valiant slaveholders. Though it depicts the racial and ethnic prejudices of its time, these "depictions were wrong then and are wrong today" and "to keep this title up without explanation and denouncement of those depictions would be irresponsible," conceded an HBO Max spokesperson during an interview.
Similarly, scientists worldwide are also standing up against the racial discrimination their colleagues face in academia to raise awareness of the institutional racism in today's society. They have protested with the hashtags
#ShutDownAcademia #ShutDownSTEM #Strike4BlackLives
. Nonetheless, Mitchum, a 22-year-old graduate from Drake University, emailed Merriam-Webster to update their definition of racism, and they agreed to it. It is now defined as "a political or social system founded on racism" and "a political program or doctrine, based on the assumption of racism and designed to execute its principles." Now it also covers structural racism and oppression. These small steps might go a long way, and it is never too late to stand against injustice. As said rightfully by Martin Luther King Jr., "He who accepts evil without protesting against it is cooperating with it."
When the time comes
The structural and institutional racism that has been internalized in modern-day society must be brought into the light. Various examples of racism today and throughout the years have taken away lives and destroyed families. It is high time to stand up against racial discrimination, whether of any religion, ethnicity, or skin color.
Racism in today's society is at its peak, and it must be brought to an end
. This struggle is not a one-person effort, but you should be prepared. When the time comes, you must say no to racism.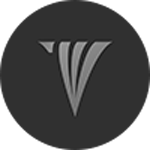 About author
Alina Livneva was born 1985 in Saint Petersburg, Russia. She studied at Saint Petersburg Academy of Arts. Educated in Russia and the United States. Lives in Miami. Has also lived in Russia. Contemporary Art. Collections expert, exhibitions and loans.