Paintings of peonies - source of energy and power

June 3, 2020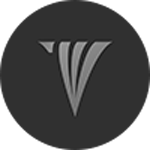 by Virtosu Art Gallery
June 3, 2020
Paintings of peonies - source of energy and power
paintings of flowers
, and perfumeries for gentle and pleasant smellings. A lot of people think that these flowers are a source of energy and power.
Mikhail Gerasimov was one of those who liked to depict peonies in his artworks. His paintings are cozy and warm. If you hang a painting of peonies in the room, it will look gorgeous and harmonious. Besides these wonderful flowers, he was adding carnations and various objects, such as vases and cups. Surely he was partial to peonies.
Unfortunately, it is almost impossible to see his jobs in museums, because all his paintings were snapped up by private collectors. And you can buy high-quality prints of peonies painted here
https://lavelart.com/
Henri Fantin-Latour, born in 1836 in Grenoble, was talented in painting since childhood. Besides still lifes, he and his father created portraits. In a Lateurs collection, you can also find Manes' portrait. He studied in Russia, at the art school of Lecoca de Buabodran, where his father sent him. He spent a lot of time in the Louvre and earned money by drawing copies of famous artists.
In the Louvre, he met his wife, with whom he was happy for a long time. His paintings with pions convey different moods - such as anxiety or sadness. Or they can convey a kind, light, or lyrical mood. That's why they became very popular.
In 1882, Claude Monet painted his Vase with peonies. This painting of gifted or picked up flowers with love causes positive emotions to plenty of people. The fallen petals, the soft shades, and the voluminous brushstrokes are like shouting about love and passion. They make me smell these beautiful flowers and squeeze them to my cheek.
In 1864, Manet created a collection of paintings with peonies. One of the first paintings in this series was "Cut White Peonies and Clippers".
In 1865, an exhibition of his paintings was held in Paris, including paintings with peonies. At the moment, "White Peonies and Shears" is in the Museum of dOrse.
Many French impressionist paintings can be found at the Institut d'Art Sterling and Francine Clark. Among these works are his still life with peonies. This picture, as a beautiful woman, can be looked upon endlessly. It is executed in bright and cheerful tones, in an elegant style. Unfortunately, his paintings are seldom found in museums, as in the past, he mostly created them for sale.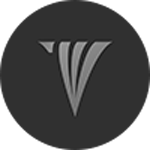 About author
Alina Livneva was born 1985 in Saint Petersburg, Russia. She studied at Saint Petersburg Academy of Arts. Educated in Russia and the United States. Lives in Miami. Has also lived in Russia. Contemporary Art. Collections expert, exhibitions and loans.