New york times art critic – promoting crap is my job!

July 6, 2020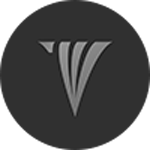 by Alina Livneva
July 6, 2020
New york times art critic – promoting crap is my job!
The 25 Works of Art That Define - promoting crap is my job.
Three artists and a pair of curators came together at The New York Times to make a list of the era's essential artworks. Here's their conversation. On a recent afternoon in June, T Magazine assembled two curators and three artists — David Breslin, the director of the collection at the Whitney Museum of American Art; the American conceptual artist Martha Rosler; Kelly Taxter, a curator of contemporary art at the Jewish Museum; the Thai conceptual artist Rirkrit Tiravanija; and the American artist Torey Thornton — at the New York Times building to discuss what they considered to be the 25 works of art made after 1970 that define the contemporary age, and here is the amusing bit - by anyone, anywhere. The assignment was intentionally broad in its range: What qualifies as "contemporary"? Was this an artwork that had a personal significance, or was its meaning widely understood? Did critics broadly recognize its influence? Or museums? Or other artists? Initially, each of the participants was asked to nominate ten artworks — the idea being that everyone would then rank each list to generate a master list that would be debated upon meeting. Jerry Saltz lately stated: "99% of all Graffiti is Generic Crap. It's a great idea, but it's not often good." Of course, he never added – "it's pretty much in balance with my work, which is not far from being crap too," and indeed, it is worth mentioning the following:
"I fear the day that technology will surpass our human interaction. The world will have a generation of idiots." ― Albert Einstein.
I do agree to a certain extent with Einstein. However, I still feel there is more humanity can do before it happens. Well, let's get to know the alleged list of the best of the best according to
"promoting crap is my job" times
.
1. Sturtevant, "Warhol Flowers," 1964-71
Known professionally by her surname, Elaine Sturtevant (b. Lakewood, Ohio, 1924; d. 2014) began "repeating" the works of other artists in 1964, more than a decade before Richard Prince photographed his first Marlboro ad and Sherrie Levine appropriated the images of Edward Weston. What is she doing at no.1? Only the panel knows, but
"repeating"
the works already makes its statement. In a world full of pebbles, dare to be a diamond. Next.
2. Marcel Broodthaers, "Musée d'Art Moderne, Département des Aigles," 1968-72
His "Museum of Modern Art" existed in various locations, beginning with Broodthaers's Brussels home. The artist filled the space with storage crates for people to use as seats and postcard reproductions of 19th-century paintings. He painted the words "musée" and "museum" on two windows facing the street. The museum, which gently mocked various curatorial and financial aspects of traditional institutions, grew from there, with sections identified as 17th century, folklore, and cinema. At one point, Broodthaers had a gold bar stamped with an eagle, which he intended to sell at twice its market value to raise money for the museum. Failing to find a buyer, he declared the museum bankrupt and put it up for sale. Nobody was interested enough to make a purchase, and in 1972, he erected a new section of his museum in an actual institution, the Kunsthalle Düsseldorf. He installed hundreds of works and everyday objects — from flags to beer bottles — depicting eagles, the symbol of his museum. Hundreds of works of everyday objects? Beer bottles? Well, what a story? I wonder how Japan's futuristic robot doctors will treat the worst and most widespread disease humanity already has - artificially lowered IQ. Next.
3. Hans Haacke, "MoMA Poll," 1970
In 1969, the Guerrilla Art Action Group, an art workers' coalition, called for the resignation of the Rockefellers from the board of the Museum of Modern Art, believing the family was involved in the manufacture of weapons (chemical gas and napalm) destined for Vietnam. A year later, Hans Haacke (b. Cologne, Germany, 1936) took the museum's fight. His seminal installation, "MoMA Poll," presented visitors with two transparent ballot boxes, a ballot and a sign that posed a question about the upcoming gubernatorial race: "Would the fact that Governor Rockefeller has not denounced President Nixon's Indochina Policy be a reason for you not to vote for him in November?" (By the time the exhibition closed, roughly twice as many participants had answered "yes" as "no.") MoMA did not censor the work, but not all institutions were as tolerant. However, if you ask where the art is? "MoMA Poll"? If a cluttered desk is a sign of a cluttered mind, of what, then, is an empty desk a sign? Next.
4. Philip Guston, "Untitled (Poor Richard)," 1971
Richard Nixon was up for re-election in 1971 when Philip Guston (b. Montreal, 1913; d. 1980) created an astounding, little-known series of nearly 80 cartoons depicting the president's rise to office and destructive tenure. In Guston's spindly line drawings, we see Nixon, portrayed with a phallic nose and testicular cheeks, swimming on Key Biscayne and drafting foreign policy in China with caricatured politicians, including Henry Kissinger as a pair of glasses; the president's pet dog, Checkers, also makes cameos. Guston captures Nixon's bitterness and insincerity while crafting a poignant meditation on the abuse of power. Cartoons and art? What a great combination. Scientists need to invent a way to make DNA work like in cartoons. Next.
5. Judy Chicago, Miriam Schapiro and the CalArts Feminist Art Program, "Womanhouse," 1972
"Womanhouse" existed for just one month, and few material traces of the groundbreaking art project — room-size installations in a derelict Hollywood mansion — survive. The collaborative project, conceived by the art historian Paula Harper and led by Judy Chicago (b. Chicago, 1939) and Miriam Schapiro (b. Toronto, 1923; d. 2015), brought together students and artists who put on some of the earliest feminist performances and produced painting, craft, and sculpture in one radical context. Working brutally long hours without running water or heat, the artists and students renovated the dilapidated building to house numerous installations and showcase six performances. Chicago's "Menstruation Bathroom" confronted visitors with a wastebasket overflowing with tampons painted to look as if soaked with blood. Faith Wilding crocheted a large weblike shelter for "Womb Room" — somewhere between a cocoon and a yurt — out of grasses, branches and weeds. Taken as a whole, the works created a new paradigm for female artists interested in women's collective history and their relationships to domesticity, sex, and gender. What a show? Remembers me of -
one must be a lotus to emerge from murky waters clean
. Next.
6. Lynda Benglis, Artforum advertisement, 1974
Lynda Benglis (b. Lake Charles, La., 1941) wanted the 1974 profile Artforum was writing about her to be accompanied by a nude self-portrait. John Coplans, the editor in chief at the time, refused. Undaunted, Benglis persuaded her New York dealer, Paula Cooper, to take out a two-page ad in the magazine (Benglis paid for). Readers opened the November issue of Artforum and saw a sun-tanned Benglis striking a pose, hip cocked, staring down at the viewer through pointy, white-framed sunglasses. She wears nothing else and holds an enormous dildo between her legs. You know that old saying:
Once you go dead, no one's better in bed
.
Next or Enough?!
"Happy those who seize your children and smash them against a rock." Can you feel it? (Psalm 137:9) I think one ought, every day at least, to hear a little song, read a good poem, see a fine picture, and, if it were possible, to speak a few reasonable words. But, life doesn't imitate art, it imitates bad television. So far, we know that beer cans, dicks, tampons, etc. make up the curatorial panel's best knowledge and imagination. Maybe it's refreshing to publish this kind of crap, and you would think NY Times, but here we go – that is precisely what they do. Of course, the readers get their next portion of blah-blah. Still, it only accentuates the social emptiness - that is very sad only, the artistic vacuum - the ever problem in the US, and the homeless art critic.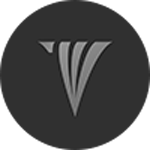 About author
Alina Livneva was born 1985 in Saint Petersburg, Russia. She studied at Saint Petersburg Academy of Arts. Educated in Russia and the United States. Lives in Miami. Has also lived in Russia. Contemporary Art. Collections expert, exhibitions and loans.