Neo-Expressionism. Art & Artists by countries

June 12, 2020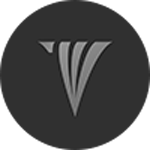 by Virtosu Art Gallery
June 12, 2020
Neo-Expressionism. Art & Artists by countries
Neo-Expressionists
resurrected the visual arts of German Expressionism and Abstract Expressionism, mostly on a spectacular scale. As the "new" Expressionism, this style reaffirmed the materialist philosophy associated with the previous incarnations, defined by a glamorous textural brushwork and distorted figures. In their work, the Neo-Expressionists decided to take on a range of ethnic-mythological, nationalist-historical, seductive, and "primitivizing" narratives. Some of the critiques encouraged this art for its return to the person, including its lifting of what may have become artistic taboos; others ridiculed its sentimentality and its depoliticized, ahistoric predilections.
Georg Baselitz, Sandro Chia, Francesco Clemente, Enzo Cucchi, Jörg Immendorff, Anselm Kiefer, Markus Lüpertz, A. R. Penck, and Julian Schnabel are among the primary figures of Neo-Expressionism.
Definition & Characteristics
The word "Neo-Expressionism" refers to one of the most recent international movements in contemporary art that originated among painters of the late 20th century in the late 1970s and early 1980s. Neo-Expressionists have revived paintings with intense colors, as well as motifs from Mannerism, Cubism, Fauvism, German Expressionism, Surrealism, and Pop-Art. Seen among historians as a response to the Minimalism and Conceptual Art that dominated postmodernist art in the 1970s, the movement embraced a broad range of national styles of painting that shared specific common traits. These particular aspects included the intense expressiveness of color, the figurative subject matter, as well as significant surface activity and texturalism. In addition, the movement signaled a return to the more conventional format of abstract painting. Exhibited in the finest galleries of contemporary art, Neo-expressionism is known by a variety of names on both sides of the Atlantic. In Germany, it was known as Neue Wilden ('New Fauves'); in Italy, it was called Trans-avant-garde (beyond the avant-garde); in France, it was known as Figuration Libre (Free Figuration). Throughout America, where the style was also referred to as fire, Bad Painting and New Image Painting were both welcomed. Despite the common characteristics alluded to above, the very multiplicity of styles expressed in the word neo-expressionism means that there is no absolute agreement as to what is precisely neo-expressionist art, or who is precisely a neo-expressionist painter.
Evolution and History
A number of major exhibitions of twentieth-century paintings, which took place in the early 1980s, put neo-expressionism on the map. Which included "A New Spirit of Sculpture" (1981) at the Royal Academy in London; the most startling "Zeitgeist" (1982) at Martin Gropius Bau in Berlin; and Documenta 7 (1982) at the contemporary art show in Kassel, Germany. In fact, the movement had been in existence for almost two decades in Germany, where artists – notably Georg Baselitz and later Anselm Kiefer – sought to reconnect with the expressionist traditions of pre-World War II. Meanwhile, in America, in 1970, Philip Guston (1913-80) shifted from abstract expressionism to a more figurative style of a social realism-a precursor of the U.S. neo-expressionism-influencing many post-war artists in the process. Later, in New York, the movement triggered a new type of graffiti-style cavalry by artists such as Jean-Michel Basquiat. In Italy, led by Sandro Chia and Enzo Cucchi, neo-expressionism didn't even appear until the early 1980s; likewise, in France, where the Figuration Libre group was founded by Robert Combas in 1981. See also for other important postmodernists of the late 20th century: Top Contemporary Artists.
The Neo-Expressionist Style
Neo-Expressionist painting is a form of contemporary art rooted in German Expressionism of the early 20th century. Its general style is sometimes characterized by bright colors and contrasts, in the tradition of fauvism, quick, aggressive brushwork; blurred subject matter; and usually random practice, often integrating 'found' objects. As the movement established, artists turned to the subject of romance and history, the natural world, and primitivism for inspiration.
Philosophically, neo-expressionist painters tended to illustrate the isolation of man and the alienation brought about by modern society. These issues were often best understood by the Old World of Europe rather than by the New World of America. This friction was further underscored by an element of a contest between these two geographical blocks, each of which saw itself as the center of contemporary art.
Neo-Expressionism in Germany
In Germany, where the movement became known as Neue Wilden or New Fauves, the trend became intense-not least in its choice of subject-referring to 'German Heritage,' post-Nazism, urban violence, and frequent allusions to primitive impulses. Brutal random brushstrokes, plus bright fauvist-style colors, sometimes straight from the bottle, were used to produce rough, often unfinished shapes. Leading postmodernist German artists associated with neo-expressionism include:
Neo-Expressionism in America
Bad Painting and New Image Painting were two U.S. styles of art commonly categorized under the heading of neo-expressionism.
Bad Painting rejected both the "good taste" and the spurious intellectualism of Conceptual Art, and his works reflected the disturbing and violent nature of contemporary American society. The inspiration originated from architectural settings, ritual and animal paintings, as well as cultural subjects such as religious portraits and landscapes. Works also included a variety of 'found' items, such as pieces of crockery. The brushwork is usually rapid, almost rudimentary and incomplete, and characterized by strong impassion. The leading artists included Philip Guston (1913-80), Robert Kushner (1949), David Salle (1952), and Julian Schnabel (1951).
New Image Painting, a style of neo-expressionism set on the map by an exhibition of the same name held at the Whitney Museum of American Art in 1978, was marked by the use of recognizable, though often semi-abstract, imagery and a strident, cartoon-like style. Core artists included Jenny Bartlett (b.1941), Jonathan Borofsky (b.1941), Pat Steir (b.1940), Neil Jenney (b.1945), Robert Moskowitz (b.1935), Susan Rothenberg (b.1945), Donald Sultan (b.1951), and Joe Zucker (b.1941).
Other American artists loosely associated with the neo-expressionist movement include Cy Twombly, Louise Bourgeois, and Leon Golub.
Neo-Expressionism in Italy
In Italy, where the Trans-avant-garde was known, neo-expressionism embraced a wide range of poetic, mythological, and grotesque figurative images, including realistic and imaginary portraits. The inspiration came from the early 20th-century Futurism movement, Giogio de Chirico's Metaphysical Painting, Symbolism, Surrealism, and Classical Italian Renaissance iconography. Bold colors have been used in the Fauvist tradition. The leading Italian neo-expressionists included Sandro Chia (born 1946), Francesco Clemente (born 1952), Enzo Cucchi (born 1950), Nicola De Maria (born 1954) and Mimmo Paladino (born 1948).
Neo-Expressionism in France
French neo-expressionists (Figuration Libre group), mostly urban dwellers, based their art on popular urban culture. Subjects were taken from ads, mass media, and popular music. Comic-strip iconography featured apocalyptic monsters and landscapes, often with sensual undertones. Primitive, primitive forms were also popular, sketched in black and filled with garish, gaudy colors. French neo-expressionism was also embedded in the more figurative forms of Art Informel, such as the style of the Dutch painter Karel Appel (1921-2006) of the Cobra group. The leading French neo-expressionists included Robert Combas (b.1957), Remi Blanchard (1958-93), François Boisrond (b.1959), and Herve di Rosa (b.1963).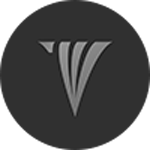 About author
Alina Livneva was born 1985 in Saint Petersburg, Russia. She studied at Saint Petersburg Academy of Arts. Educated in Russia and the United States. Lives in Miami. Has also lived in Russia. Contemporary Art. Collections expert, exhibitions and loans.