Museum of fine arts

Fine arts museums of North America

January 21, '20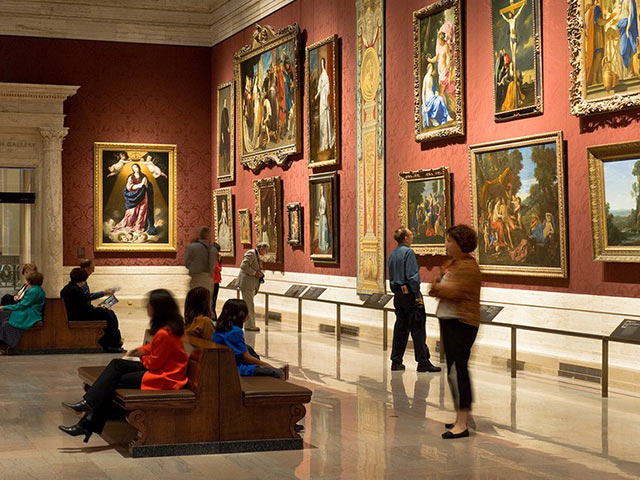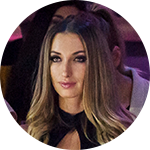 by Alina Livneva
January 21, '20
Museum of fine arts
Fine arts museums of North America
A museum of fine art is an institution that cares for (conserves) a collection of artworks and objects of cultural, historical, artistic, or scientific importance. Many fine art museums make these items available for public viewing through exhibits that may be permanent or temporary. The largest fine arts museums are positioned in major cities, while thousands of them exist in smaller cities, towns. Museums' aims vary, ranging from serving researchers and specialists to serving the general public.
The purpose of fine art museums is to interpret, preserve, and display items of cultural, artistic r scientific significance for the education of the public. From a visitor or community perspective, the purpose can also depend on one's point of view. A trip to a museum of fine art in a large city can be an entertaining and enlightening way to spend the day. Let us dig into the United States' most prominent museums.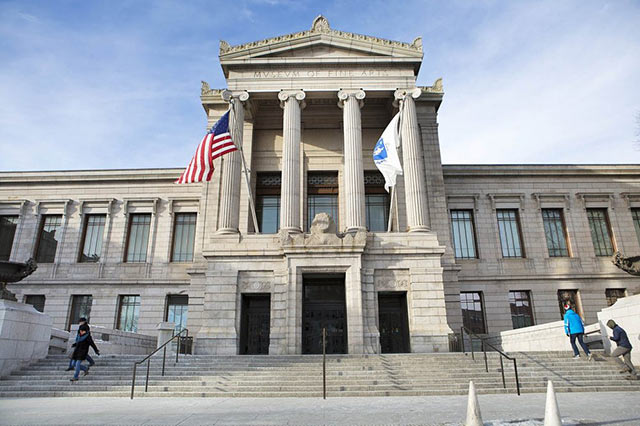 Museum of fine arts Boston
The Museum of Fine Arts, Boston, is one of the world's great art museums spanning masterpieces across the ages and from around the world. It holds Monets, an outstanding Japanese collection, treasures from the ancient world, including Egypt, and colonial to modern times American art. The visitor is traveling to a time and a place that will inform, enlighten and inspire. The Fine Art Museum is among the most comprehensive museums globally; their collection encompasses 450,000 works welcoming over one million visitors each year.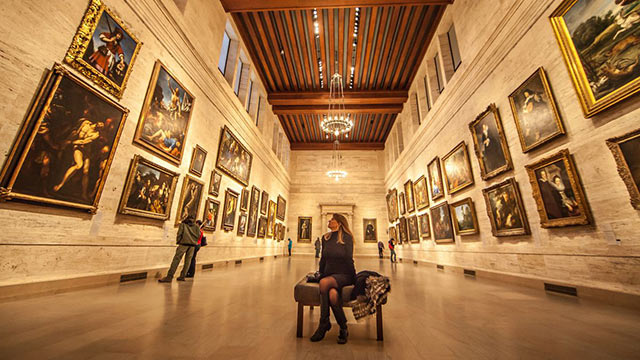 The Museum aims for the top standards of quality. It serves as a resource for those familiar with art along those for whom it is a new experience, providing information and perspective through time and throughout the world. They encourage inquiry and aim to heighten public understanding and appreciation of the visual world. Dining and shopping are available — in-house caterer. Open daily. 3 Automated Parking Options with entrances on Museum Road. -the Huntington Lot -the Fenway Lot -the Museum Road Garage.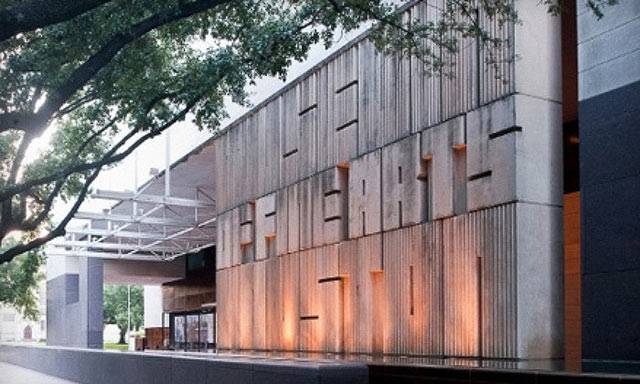 Museum of fine arts Houston
The Museum of Fine Arts, Houston - among the ten largest museums in the United States, the most important cultural institution in the southwest United States. The Museum's encyclopedic collections of nearly 70,000 objects cover world cultures dating from antiquity to the present and include in-depth holdings of American art, European paintings, Pre-Columbian and African gold, decorative and design, photography, prints and drawings, 20th- and 21st-century painting and sculpture, and Latin American art. The main campus comprises: - the Audrey Jones Beck Building - the Caroline Wiess Law Building - the Lillie and Hugh Roy Cullen Sculpture Garden - the Glassell School of Art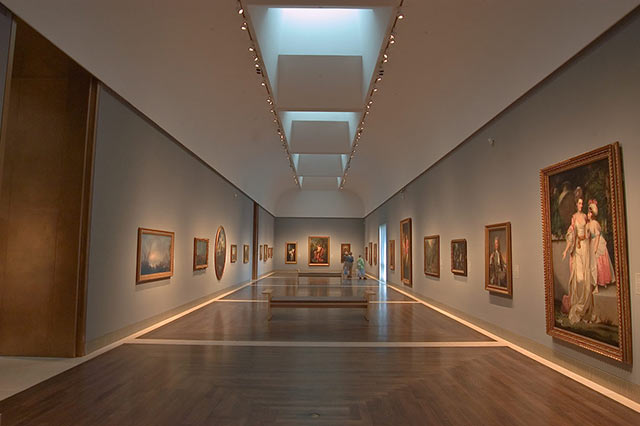 The MFAH has a repertory cinema, two libraries, two cafés, and two nearby house museums for decorative arts: Gardens and Rienzi and Bayou Bend Collection. Self Parking Options Two Parking Garages Open daily from 6 am to 11 pm. -1144 Binz Street -5101 Montrose Boulevard.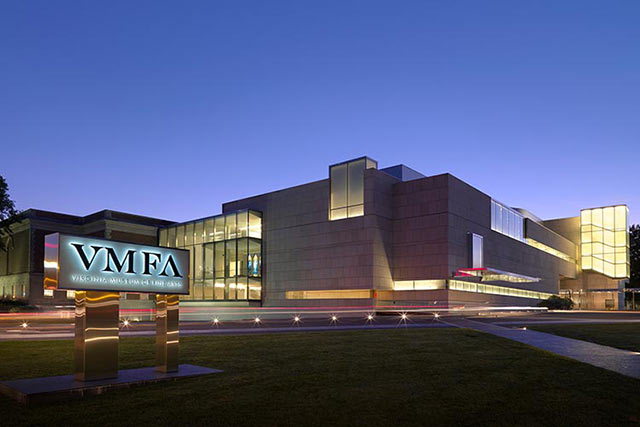 Virginia Museum of fine arts
The Virginia Museum of Fine Arts, located in Richmond, Virginia, in the United States, opened in 1936. It is one of the first museums in the American South to be operated by state funds and one of the largest museums in North America. The Virginia Museum of Fine Arts anchors the eponymous "Museum District" of Richmond, also known as "West of the Boulevard." VMFA's permanent collection encompasses more than 36,000 artworks spanning 5,000 years of world history. Its collections of Deco and Nouveau, English silver, Fabergé, and the art of South Asia are among the finest globally. VMFA is open every day, and general admission is always free.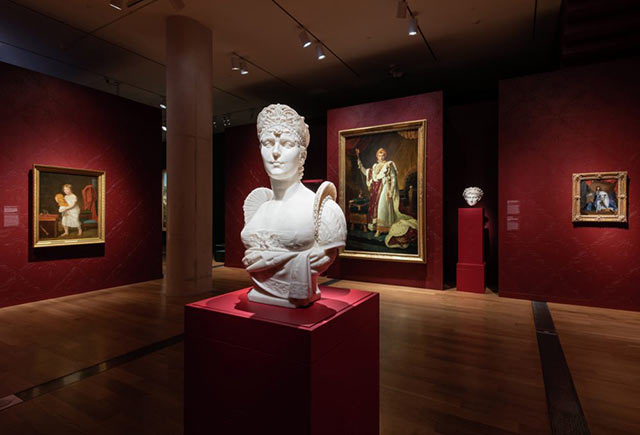 The parking deck is open daily during working hours. Parking is $6 per day for nonmembers. The parking deck is accessed from the main entrance. Walkways leading to the Museum are available on every level.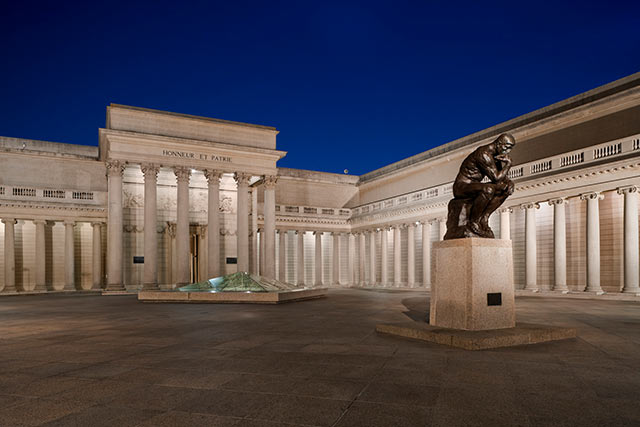 Fine arts museums of San Francisco
Comprising the de Young Museum located in Golden Gate Park and the Legion of Honor located in Lincoln Park, the Fine Arts Museum of San Francisco is the most prominent public arts institution in San Francisco and one of the United States' biggest museums containing the city's most extensive collection. Founded in 1895, The de Young, located in Golden Gate Park, is the older of the two museums. Its highly regarded collection of American paintings contain more than 1,200 works dating from colonial to contemporary times. Earthquake damage forced the Museum in 2000 to close for renovation. With a new building designed by Jacques Herzog and Pierre de Meuron, the de Young reopened in 2005 as a state-of-the-art facility, extending over 293,000 square feet (27,220 square meters).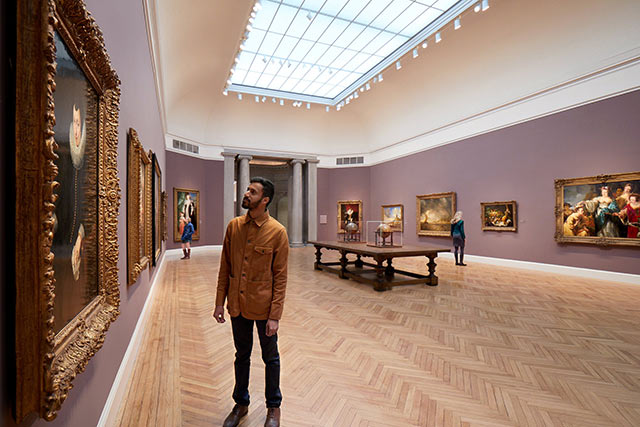 The Legion of Honor was established to commemorate Californians who died while serving in World War I, in 1924. The building is Beaux-Arts architecture and Lincoln Park location, with a vista of the city. It has a fine collection of drawings and prints, as well as ancient art and European decorative and fine art pieces. It owns more than 70 sculptures by Rodin, including a bronze cast of the artist's best-known monument, The Thinker (cast c. 1904). In addition to its art exhibitions and displays, the Museum draws visitors to its research and study center and the Gunn Theater, a site for concerts, plays, and lectures. Limited four-hour street parking is available on J. F. Kennedy, and Martin Luther King Drives near the de Young. Weekend street parking within Golden Gate Park is severely limited.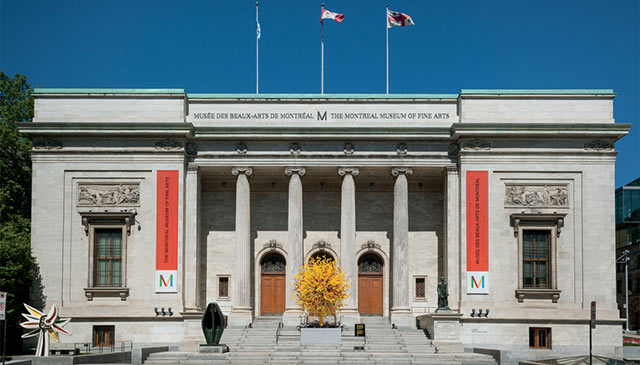 Montreal Museum of fine arts
Canada's oldest and one of its most prestigious institutions, the Montreal Museum of Fine Arts, has been guided by a commitment to attract people from all walks of life. Established in 1847, as the Montreal Society of Artists, it became the Art Association of Montreal in 1860. In 1972, it became a semi-public institution, funded mainly by grants from different government levels.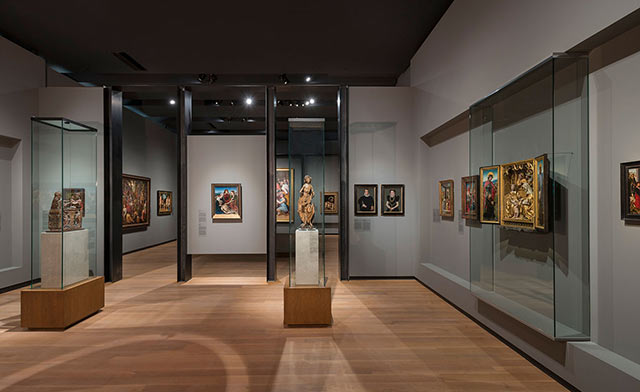 Over the past 150 years, the Museum assembles one of North America's finest encyclopedic collections, totaling over 33,000 objects, from antiquity till now, most of them prestigious donations from the great families of Montreal. The collection includes Decorative, International, Canadian, and Inuit, Prints and Drawings, Old Master Paintings, and Modern and Contemporary Art, as well as outstanding collections of ancient textiles and English porcelain, and the world's most extensive collection of Japanese incense boxes.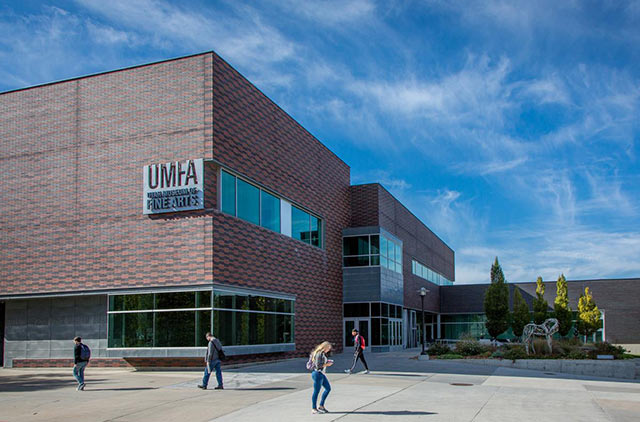 Utah museum of fine arts
The Utah Museum of Fine Arts is the destination for global visual arts. From ancient objects to the latest contemporary works, the UMFA galleries—newly reimagined and remodeled—showcase the breadth and depth of human history and creativity. The Museum's collection of nearly 25,000 original works of art is the most dynamic in the region. Featuring, from exhibitions from the temporary and permanent collection, talks and panel discussions by renowned artists and critics, gallery tours, art-making, and other creative activities for families and adults, films, and lectures, The Museum Store and The Museum Cafe.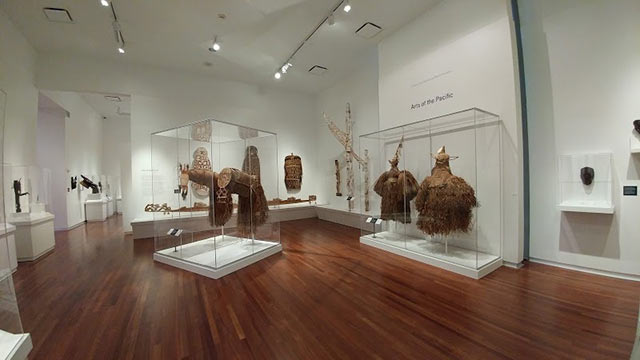 The Utah Museum of Fine Arts is a primary cultural resource for global visual arts. It is unique in its dual role as an education and state museum. It is Utah's only visual arts organization that collects, exhibits, interprets, and preserves a comprehensive collection of original objects. Since the beginning, the UMFA has made a priority for its collections to represent principal artistic styles and world culture.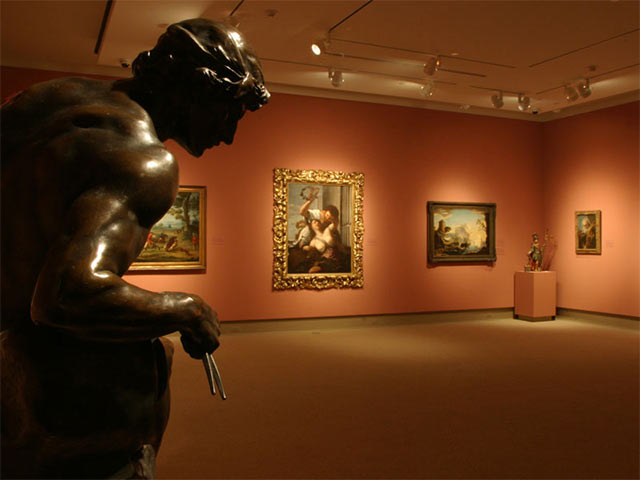 Cornell fine arts museum
The Cornell Fine Arts Museum is a teaching museum that stimulates transformative encounters with works of art while integrating learning into daily life for campus and community. Set on the Rollins College campus, it offers an intimate and unique experience in Winter Park. Among the more than 6,000 artworks ranging from antiquity to contemporary, they hold the only European Old Masters collection in the Orlando area, a sizable American collection, and the forward-looking Alfond Collection of Contemporary Art, shown both at the Museum and The Alfond Inn at Rollins a few blocks from campus. As an educational unit of Rollins, they strive to engage visitors of all ages with their collection and to share their innovative exhibitions, which feature a selection of works from the early Renaissance to cutting-edge contemporary.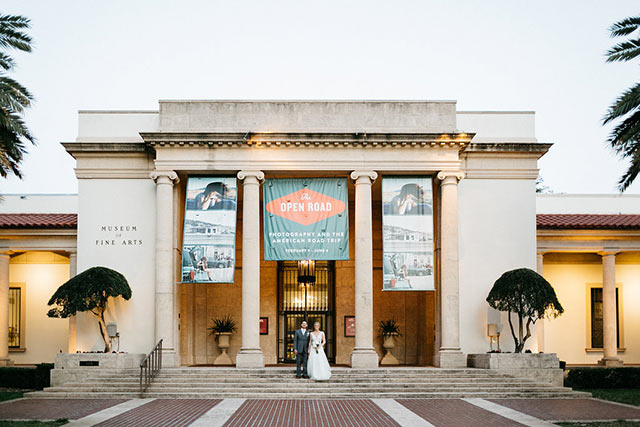 Museum of fine arts St Petersburg
Founded by Margaret Acheson Stuart, St. Petersburg philanthropist and art collector, over fifty years ago, the Museum reflects her vision of providing exceptional examples of world art and cultures in an inviting and elegant setting. From a legendary permanent collection to admired traveling exhibitions, the MFA is ready to inspire with diverse and ever-changing opportunities to experience art. You may discover over 5,000 years of civilization in thousands of objects ranging from antiquity to the present. It is the only comprehensive collection of art in Florida.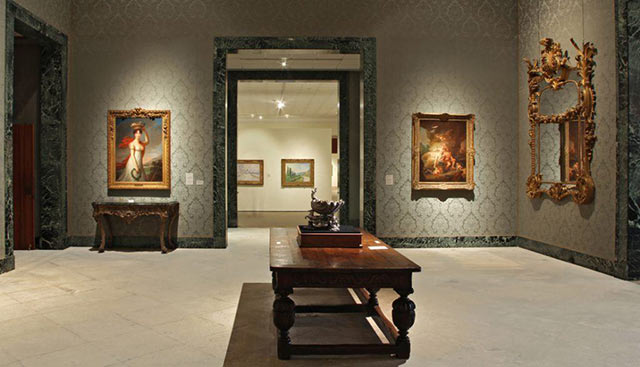 "Museums have no political power, but they do have the possibility of influencing the political process. This is a complete change from their role in the early days of collecting and hoarding the world to one of using the collections as an archive for a changing world. This role is not merely scientifically important, but it is also a cultural necessity." ― Richard Fortey.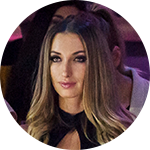 About author
Alina Livneva was born 1985 in Saint Petersburg, Russia. She studied at Saint Petersburg Academy of Arts. Educated in Russia and the United States. Lives in Miami. Has also lived in Russia. Contemporary Art. Collections expert, exhibitions and loans. E:
This email address is being protected from spambots. You need JavaScript enabled to view it.