Minimal artists

Minimalism artists, meaning, definition and examples

January 30, '20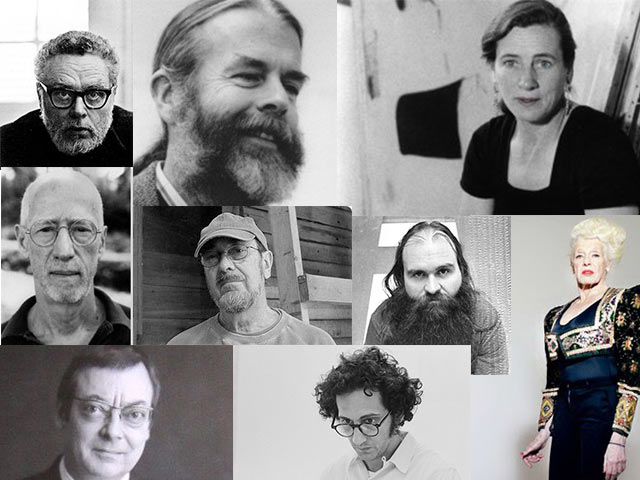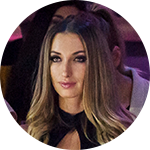 by Alina Livneva
January 30, '20
Minimal artists
Minimalism artists, meaning, definition and examples
New minimal artists are emerging every day, and their beauty can be seen in every design. Minimalists love blending colors, using spaces and products to create compelling and overwhelming looks. Their ideas are not about restricting the use of colors but are about transforming their creative thinking into a smooth flow from one concept to another. The basic idea is that all the aspects should be blended to form a cohesive work. There is no right or wrong way to create a design. It is about finding out what works best for your taste and mood. Minimalists do not settle for the usual dull colors. They use bright and contrasting colors to express their bold sense of taste. Bright colors create excitement.
Most Famous Minimalism Artists
• Robert Morris (born 1931), American sculptor • Robert Ryman (born 1930), American painter • Fred Sandback (1943–2003), American installation minimal artist • Tony Smith (1912–1980), pioneer of minimalist sculpture • Frank Stella (born 1936), American painter/sculptor • Carl Andre (born 1935), American minimal sculptor • Jo Baer (born 1929), American Artist, associated with minimalist art • Larry Bell (born 1939), American minimal sculptor • Ronald Bladen (1918–1988), American sculptor • Dan Flavin (1933–1996), American installation artist, fluorescent light sculpture • Donald Judd (1928–1994), American minimal sculptor • Sol LeWitt (1928–2007), American installation artists • Robert Mangold (born 1937), American painter • Agnes Martin (1912–2004), Canadian/American painter • John McCracken (1934–2011), American sculptor
Minimalism meaning
One of the common misconceptions when talking about Minimalism is that it is all about getting rid of things and is nothing more than a way to become free from the clutches of consumerism. The truth is that what it is about is how you handle things and whom you surround yourself with.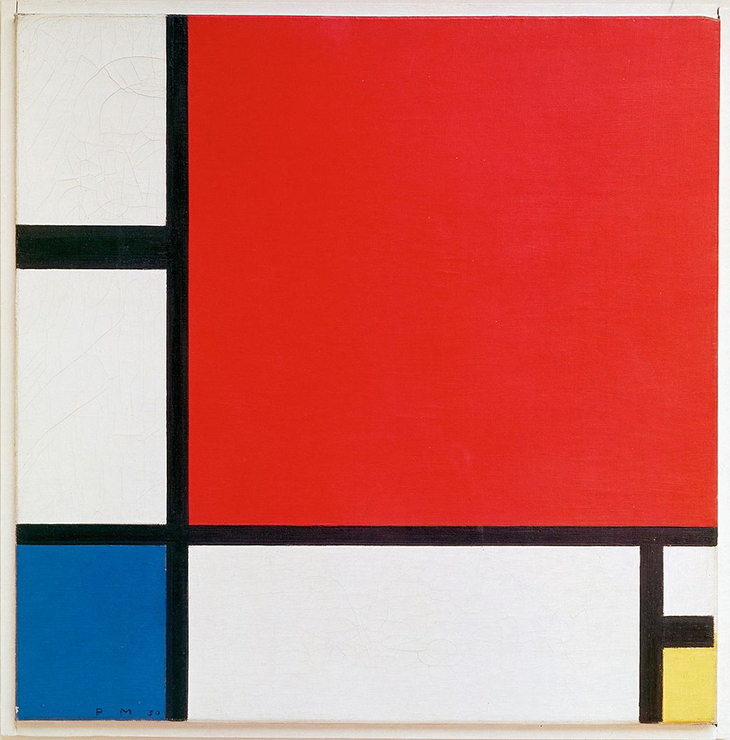 Minimalism, occupies various forms of expression, being developed in the US in the 1960s; It was born as a reaction to Abstract Expressionism. Minimalists sought to move away from the expressive characteristics of Abstract Expressionism as they felt those functions to be way too excessive and emotional. Minimalism, in complete contrast, was composed of simple lines and forms. All the elements of saying, biography, complicated subjects, and social agendas are removed, leaving viewers to interpret their functions for what they are - a purified form of truth and beauty.
Because of such a strong focus on essential Elements, Minimalism was and is known as ABC Art. Most prominent Minimalists were sculptors, and Minimalism also grew to transpire across other genres, such as Land Art, where artworks are made in landscapes, creating sculptures from the earth. Minimalism also constituted the light and space motion, with many unsigned artists finding their practice at its interstice.
Many have claimed that Minimalism has its roots in Asia, with many Western artists like Agnes Martin taking on influences of Zen Buddhism in their practice. Many Minimal artists were influenced by the notion of 'nothingness' derived from Hindu scriptures. Among the most significant Minimalist movements in Asia was Mono-ha, Japan's first globally acknowledged modern movement. Mono-ha, or 'School of Matters', was a pioneering movement initiated in Tokyo from the mid-1960s. Led by minimal artists Lee Ufan and Nobuo Sekine, the Mono-ha group was one of many groups that participated in 'not making.' These groups rejected traditional notions of representation in order to reveal the planet through engaging with substances and their properties, as in a similar manner with that of Western Minimalism.
Minimalism definition
The minimalism definition is used to describe a minimal style and is said to have developed as a solution to the problems associated with excessiveness and abundance. Minimalism has gained much popularity because it is perceived to be a better way of living, especially for those looking for a modern look.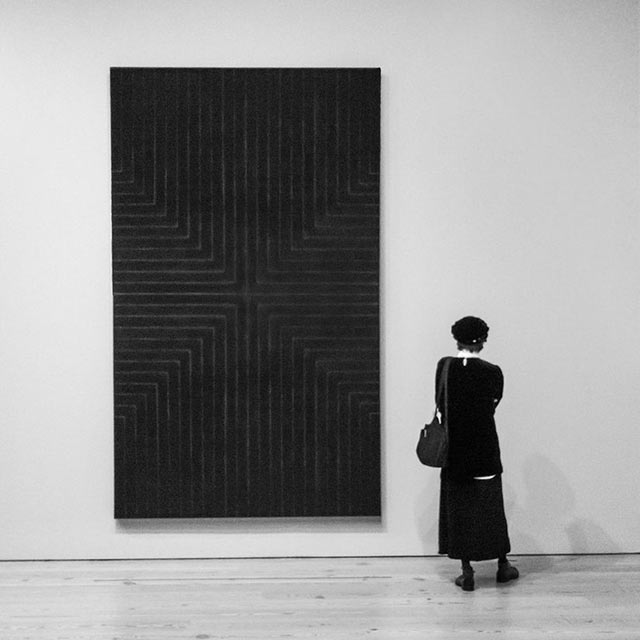 Emerging in New York among artists that were self-consciously renouncing modern art as they believed it was becoming stale. A wave of new influences and styles led younger artists to question traditional boundaries between different media. The new artists preferred the trendy over the "dramatic"; their sculptures were often fabricated from industrial substances and emphasized anonymity over the expressive. Painters and sculptors avoided symbolism and emotional content but instead called attention to the materiality. From the end of the 1970s, Minimalism had succeeded in the US and Europe through a combination of forces such as museum curators, dealers, and books, and new systems of patronage. Members of Post-Minimalism were challenging its authority and were thus a testament to how important Minimalism itself became.
Proto-minimalist artists
• Giorgio Morandi (1890–1964), Italian Still-life painter, proto-Minimal • Barnett Newman (1905–1970), American painter, minimalism, abstract expressionist • David Smith (1906–1965), pioneer of geometric and minimal sculpture • Ad Reinhardt (1913–1967), American painter, minimalism, abstract expressionist artists • Piet Mondrian (1872–1944), Dutch painter • Kasimir Malevich (1878–1935), Russian painter, pioneer of minimal abstract art • Josef Albers (1888–1976), German-American minimal painter
Minimal abstract art
Minimalism sought to demystify abstract to reveal its most fundamental character, the source, the medium, and materials of the work, and that is what the minimal artists wanted to portray. This concept of pure aestheticism was profoundly revolutionary. To achieve this, they removed all suggestions of expressionism from the artwork, such as:
• Composition • Complexity of form • Themes • Metaphorical associations, symbolism, suggestions of spiritual transcendence • Representation, reference or association • Meaning, sentiment, emotion • Social comment • Elements of traditional work • Any other signs, personal expression of the artist, his guiding hand, or thought processes.
add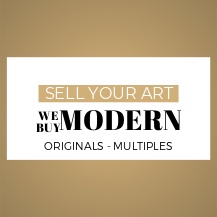 Minimal artwork, examples of Minimal Art
Ellsworth Kelly was one of Minimalism's most influential painters. It might not seem so by looking at his paintings, but Kelly was controversial. Kelly's paintings comprised no sense of composition, no theme, and no identifiable meaning (symbolic or otherwise). Perhaps the controversy arose in their simplicity. Viewers had trouble understanding works that just referenced themselves.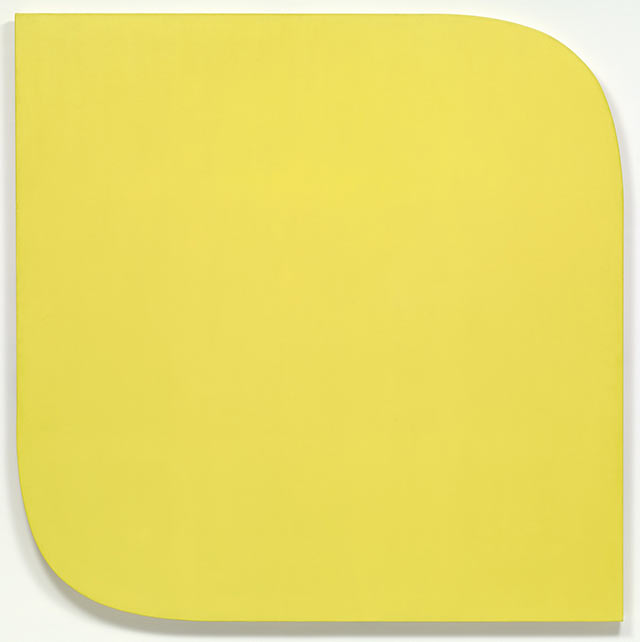 From early in his career, Kelly, to be able to prevent content and themes, he sometimes experimented, using random color choices to dictate the direction of his paintings. He started shaping his canvases, with the painting named Yellow Piece. Rather than painting, for instance, a geometric shape on a rectangular canvas, he created a canvas that was already in the shape of the form he wanted to paint and then painted the entire canvas monochromatically. This was a defining theoretical jump. Instead of a form being contextualized and contained by shape (a rectangle), the form itself became the object.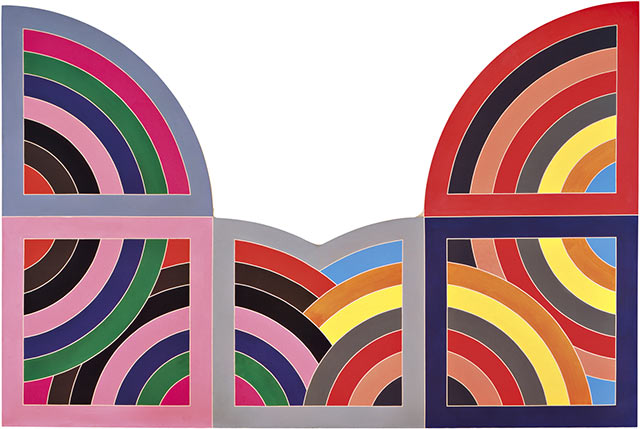 The painter Frank Stella is another minimal artist who investigated the practice of shaped canvases. Stella's Harran II is a shaped work that depicts a series of brightly colored arcs contained within a series of squares and arched triangles. Today this work is iconic among Stella's oeuvre. It perfectly depicts what has come to be considered his signature visual language: cut out, combined brightly colored shapes.
However, before working with shaped Canvases, Stella made an even more profound contribution to Minimalism with his so-called black paintings, which depicted black traces in a geometric pattern. Mainly, these paintings contain nothing more than paint on a flat surface. That may sound obvious, but what they represented theoretically is the arrival of Minimalism: the notion of paintings as objects instead of depictions of something else. Before the revelation that painting did not have to be a painting but could be a self-associating independent object, three-dimensional artwork referred to sculptures, paintings, assemblages, and maybe installations.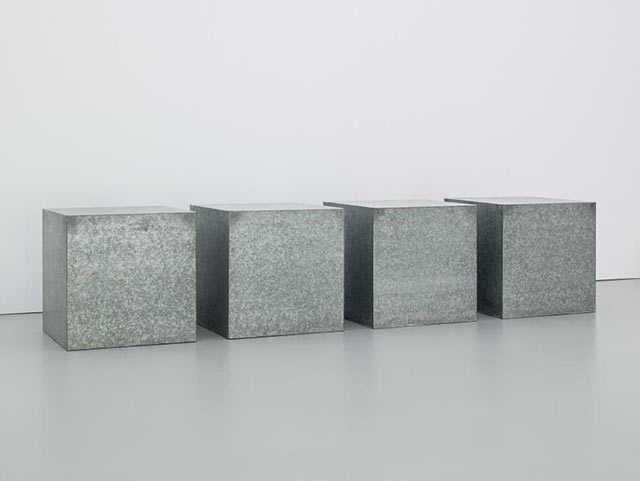 An essay by The Artist Donald Judd, known as Specific Objects, best expressed this new category of aesthetic phenomena. In it, Judd explained that these new items in no way referenced society or time or spirituality or anything else. They were aesthetic objects with no utilitarian function. We had written before about this moment in history, as it marked the end of the beginning of abstraction. Judd's specific objects use an abstract aesthetic language, but because they are purely objective, they are, in reality, literal. When Kazimir Malevich painted a black square, it was considered an abstraction because it referenced ideas. It had significance beyond being a square. Judd's square objects mention only what they are. They have no meaning besides their existence. They are considered according to their properties. They are worthy of their significance the same as any other thing in existence.
Aside from what the references, an essential aesthetic element that has come to be delegated to minimal is what is known as the "hard edge." This is the idea that colors on a surface occupy space near each other in a seamless way. The perfect hard edge gives a minimal artwork the feeling that it has been manufactured instead of handmade, which takes references to the character of the artist out of the equation.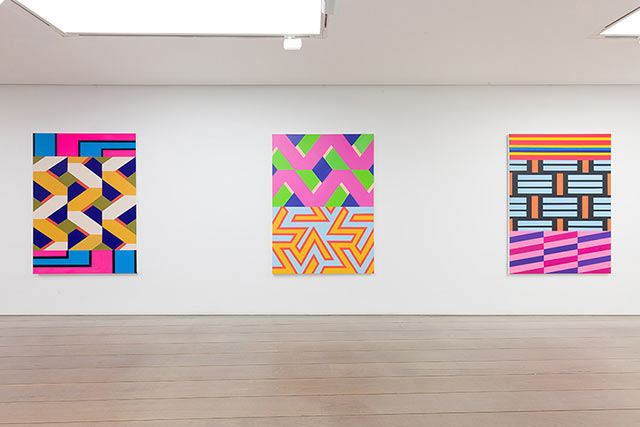 Edge can be seen in the work of the contemporary American Artist Brent Hallard. Hallard's work continues the Minimalist conversation by exploring geometry through monochromatic colors, exactitude, and precision. However, Hallard's technique is not industrial. He uses traditional art mediums such as markers and watercolors to make his works on paper and aluminum. Moreover, there is a secret language in his oeuvre that relates not only to the work but also to the artist, reintroducing a sense of the artist's presence.
Another contemporary hard edge artist is the British performer Richard Caldicott. Like Hallard, Caldicott updates the traditions of minimal artists like Frank Stella and Donald Judd. A multi-disciplinary artist, Caldicott, incorporates elements of drawing, photography, and sculpture into his work. He combines handmade techniques with mechanical/industrial processes like ink-jet printing. The items Caldicott generates exist apart from any external reference. They are products of processes. They are neither object nor painting and yet possess the ability to interact with space just like a painting would.
What these Contemporary Minimalists are elaborating upon is the notion that Minimalism is not a rigid set of laws. A painting can be considered minimal even if it is also psychological, or allegorical, or is handmade, or is not, by definition, a «specific object." Although Stella and Judd went to great lengths to separate their work from any sense of symbolism, emotion, or personality, not all minimal artists connected with classic Minimalism took the same approach.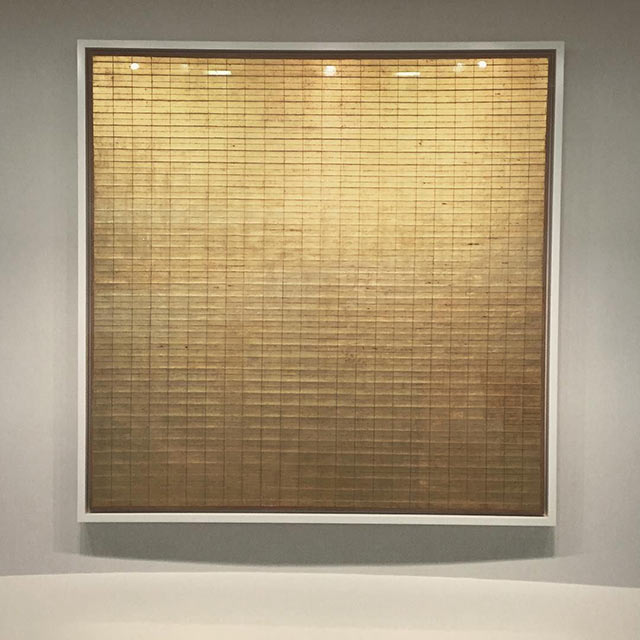 Agnes Martin embraced symbolism in her work. Personal expression was a vital part of her practice, and the sense of transcendence she felt while working was something she openly hoped viewers would sense. A seminal moment in Martin's oeuvre is captured in her painting Friendship. Its strong emotional element associates it with Abstract Expressionism. However, its aesthetic establishes it as a work of minimalism. We had written before about how Martin considered the Line to signify innocence, and about how she hoped her feelings would transfer to viewers of her work. Even though Friendship has A sense of object-hood, it also plainly references something allegorical. Like Martin herself, it acts as a sort of bridge between Abstract Expressionism and Minimalism.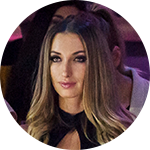 About author
Alina Livneva was born 1985 in Saint Petersburg, Russia. She studied at Saint Petersburg Academy of Arts. Educated in Russia and the United States. Lives in Miami. Has also lived in Russia. Contemporary Art. Collections expert, exhibitions and loans. E:
This email address is being protected from spambots. You need JavaScript enabled to view it.