Matters of MOCA: Highlighting the Fascinating Museum of Contemporary Art, North Miami

March 14, '20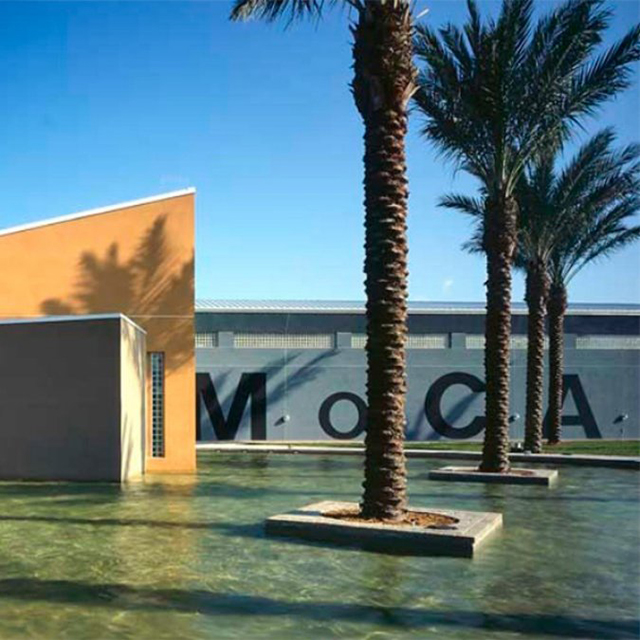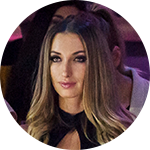 by Alina Livneva
March 14, '20
Matters of MOCA: Highlighting the Fascinating Museum of Contemporary Art, North Miami
In 2018, Miami saw 23.3 million visitors, making it a record-breaking year for the city. That's 3.5 percent more than 2017, which represents a wonderful state of growth for this town in southern Florida.
Those visitors come from all over—Florida, New York, Brazil, Argentina, Colombia. And there's plenty of reasons why. Miami is a hub, offering tourists and residents sandy beaches, high-quality food and drink, and of course, plenty of art.
Today, we're going to discuss the MOCA or Museum of Contemporary Art in North Miami. This museum continues to be a place of inspiration for locals and visitors. If you're wondering why? Look no further.
Here's everything you need to know about its history, exhibitions, collection, and more!
The History of MOCA
The MOCA began as a modest, single-gallery space called the Center of Contemporary Art. In 1981, this was all that was needed to satisfy the art lovers of Miami and beyond.
In 1996, Charles Gwarthmey of GSNY designed a new building, adding to the already-established space.
The Museum of Contemporary Art in North Miami features an array of innovative, provocative, and inspirational works. It aims to showcase new artists, as well as the influential work of contemporary masters. It prides itself on being a place to learn about our ever-growing and ever-expanding cultural heritage.
Every year, you can expect to see anywhere from 8-10 new exhibitions. The MOCA is proud to supply an active schedule that keeps repeat and new visitors satisfied. Each year, the MOCA showcases at least three exhibitions or multi-media projects that feature the work of emerging, experimental artists—thanks to a generous, $5 million endowments from the John S. and James L. Knight Foundation.
Their mission is to make contemporary art accessible to diverse audiences, and it's safe to say they accomplish that goal.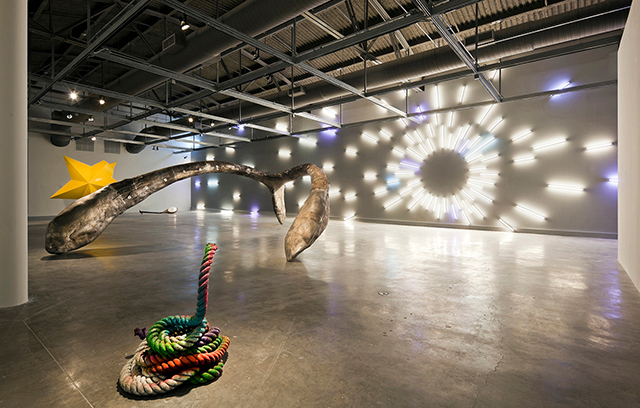 MOCA's Current and Upcoming Exhibitions
MOCA's collections are vast and brilliant, featuring over 400 works by local, national, and international artists alike.
Some of their notable names include George Segal, Alex Katz, Keith Haring, Pablo Cano, and Edward Ruscha. They even loan artwork out to renowned spaces like New York's Metropolitan Museum of Art and Barcelona's Contemporary Art Museum, among others.
MOCA Current Exhibitions
The MOCA currently features three exhibitions, set to change on March 29, 2020. These three include

Cecilia Vicuña: About to Happen
Alice Rahon: Poetic Invocations
HamacaS: A Project by Liene Bosquê
About to Happen features Vicuña's multidisciplinary work, which ranges from performance and sculpture to drawing, text, video, and site-specific installations. This collection touches on the relationship between land and sea, as well as economic and environmental disparities of the 21st century.
Poetic Invocations features the work of French-Mexican surrealist painter Alice Rahon, who passed as recently as 1987. This exhibition sheds light on under-explored women artists, providing a fascinating look at one such woman. Mexico-City-based art historian Tere Arcq curated this collection.
Lastly, explore HamacaS, a project by Liene Bosquê that explores the emotional displacement experienced by immigrants in the US. Expect interactive installations through hammock weaving sessions and various workshops.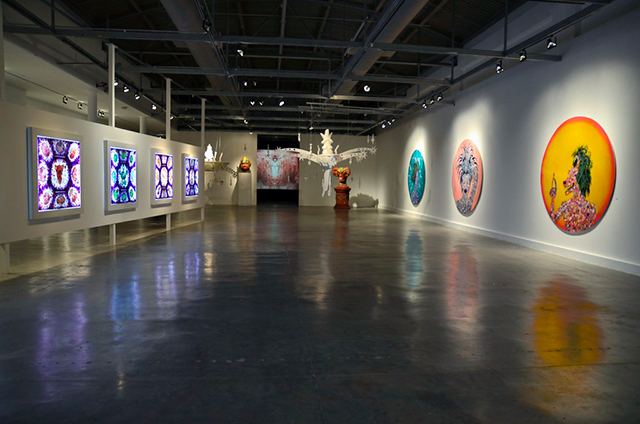 MOCA Upcoming Exhibitions
Beginning April 21, 2020, and lasting until July 12 of the same year, the MOCA will feature Raúl De Nieves: Eternal Return & The Obsidian Heart, an exhibition curated by Risa Puleo. The museum will even feature a reception with the artist on April 22, from 7-9 pm.
This work by renowned artist Raúl de Nieves explores it all—punk music, performance, a holy ritual, and celebratory queerness. It's equal parts material, emotional, and spiritual, offering enormous complexity. The artist, who currently resides in New York City, was deeply inspired by his upbringing in Michoacan, Mexico.
Expect paintings, sculptures, drawings, installations, and more.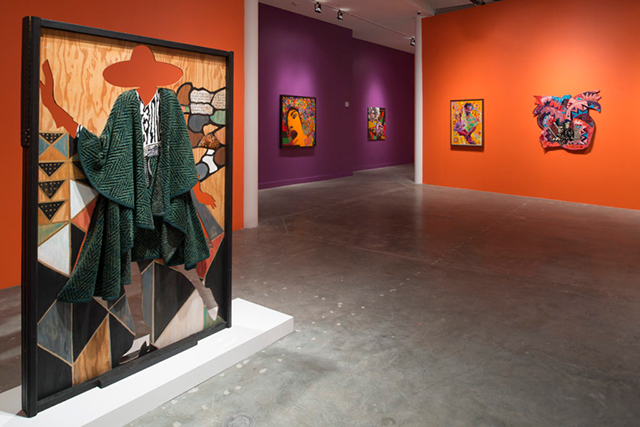 MOCA Events Worth Attending
When you come to the MOCA, you can do more than peruse the many walls of artwork. They also frequently host events, one of which we mentioned earlier—meeting the artist Raúl de Nieves.
Other upcoming events at the MOCA include

miniMAKERS: HamacaS with Liene Bosquê
Conversations at MOCA: Tere Arq
Spring Art Camp 2020
JAZZ at MOCA: Troy Anderson
JAZZ at MOCA: Jacques Schwarz-Bart
Every first Saturday of every month, the MOCA hosts a free miniMAKERS session for children ages 6-12. This event gives kids an in-depth look at an artist, as well as the means to make similar artwork. In this session, focusing on HamacaS, attendees get to enjoy a weaving experience and participate in an interactive installation that's enjoyed by the public.
On Sunday, March 29, MOCA guests get to enjoy a conversation with art curator Tere Arq. She discusses the life and times of surrealist artist Alice Rahon. This is a fascinating way to learn more about the artist, as well as understand how a curator chooses their pieces.
JAZZ at MOCA is a free monthly event! Every last Friday of the month at 8 pm, guests get to experience a variety of jazz artists in the MOCA's outdoor stage. Jazz concerts happen rain or shine—and guests get to enjoy the MOCA galleries from 7-10 pm on a donation-only basis.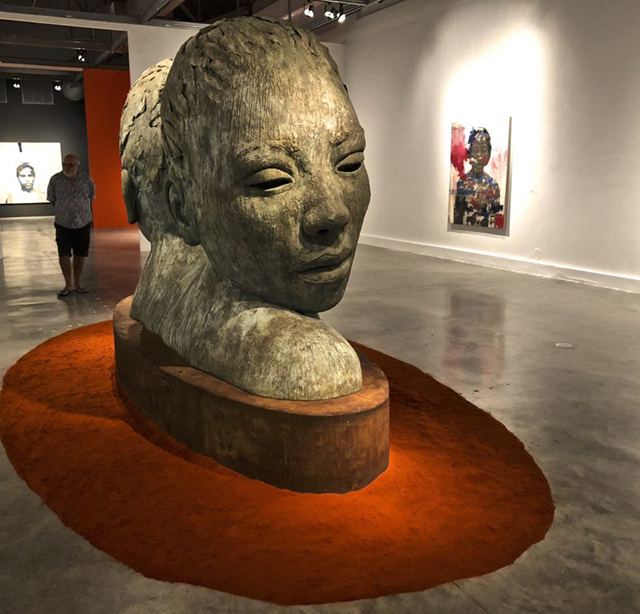 It's Your Turn to Visit the Museum of Contemporary Art in North Miami
As you can see, the MOCA has plenty to offer—fascinating collections, plenty of events, and a grand way to spend a day indoors in this hustling, bustling city.
After you've spent plenty of time perusing artwork at the Museum of Contemporary Art in North Miami, you can make your way to any of Miami's delicious restaurants or various breweries. There's no lack of fascinating things to do in this southern Florida city.
If you've read this article, you're an appreciator of fine art. When it's time to add to your collection, check out our expansive catalog, and please reach out with any questions or comments.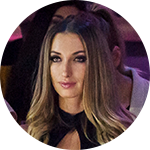 About author
Alina Livneva was born 1985 in Saint Petersburg, Russia. She studied at Saint Petersburg Academy of Arts. Educated in Russia and the United States. Lives in Miami. Has also lived in Russia. Contemporary Art. Collections expert, exhibitions and loans. E:
This email address is being protected from spambots. You need JavaScript enabled to view it.