The departure for the journey into the abstract realm! Master of the waters oil painting

The enigma of Master of the Waters canvas

19 June '18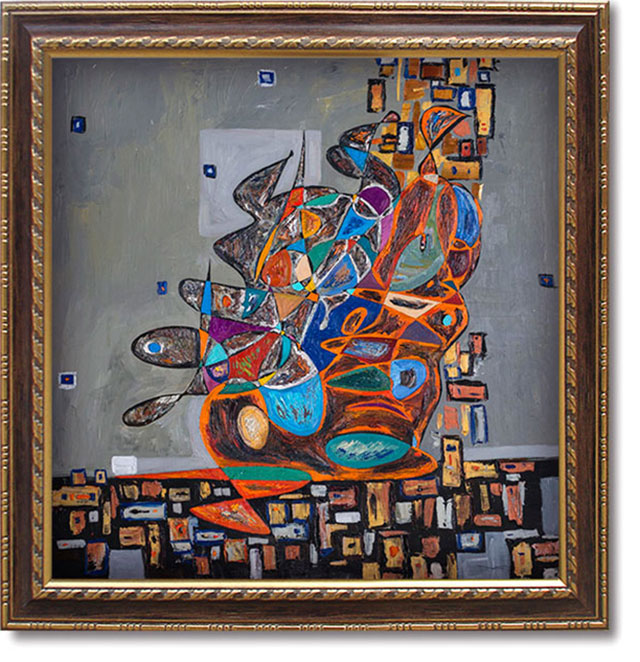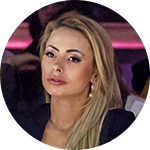 by Alexandra Osadkova
19 June '18
The departure for the journey into the abstract realm! Master of the waters oil painting
The enigma of Master of the Waters canvas
Humanity has always been fascinated with the element of Water. It is the source of life, and, along with that, the least explored part of our planet and the source of the most devastating catastrophes. We struggle to tame it. Its mystery attracts and scares us, giving birth to the endless myths and stories that inspired artists, poets, and writers throughout all the epochs. Contemporary epoch is no exception: Gheorghe Virtosu is one of the abstract art creators who touches upon the enigma of Water in his pieces.
Nothing is softer or more flexible than water, yet nothing can resist it.-Lao Tzu-
Structure
The Master of the Waters is one of the artist's recent works. Unlike many of the author's with the static composition, where all forms are centered and don't reach beyond the borders of the canvas, this one has an 'open structure.' The dense knot of fluid shapes is raising up from the heavy bottom of the composition, done in the untypical for Gheorghe 'bricks' of paint, and goes beyond the format of the piece. It evokes the associations with the feeling of the eternal space when you observe the ocean or sea.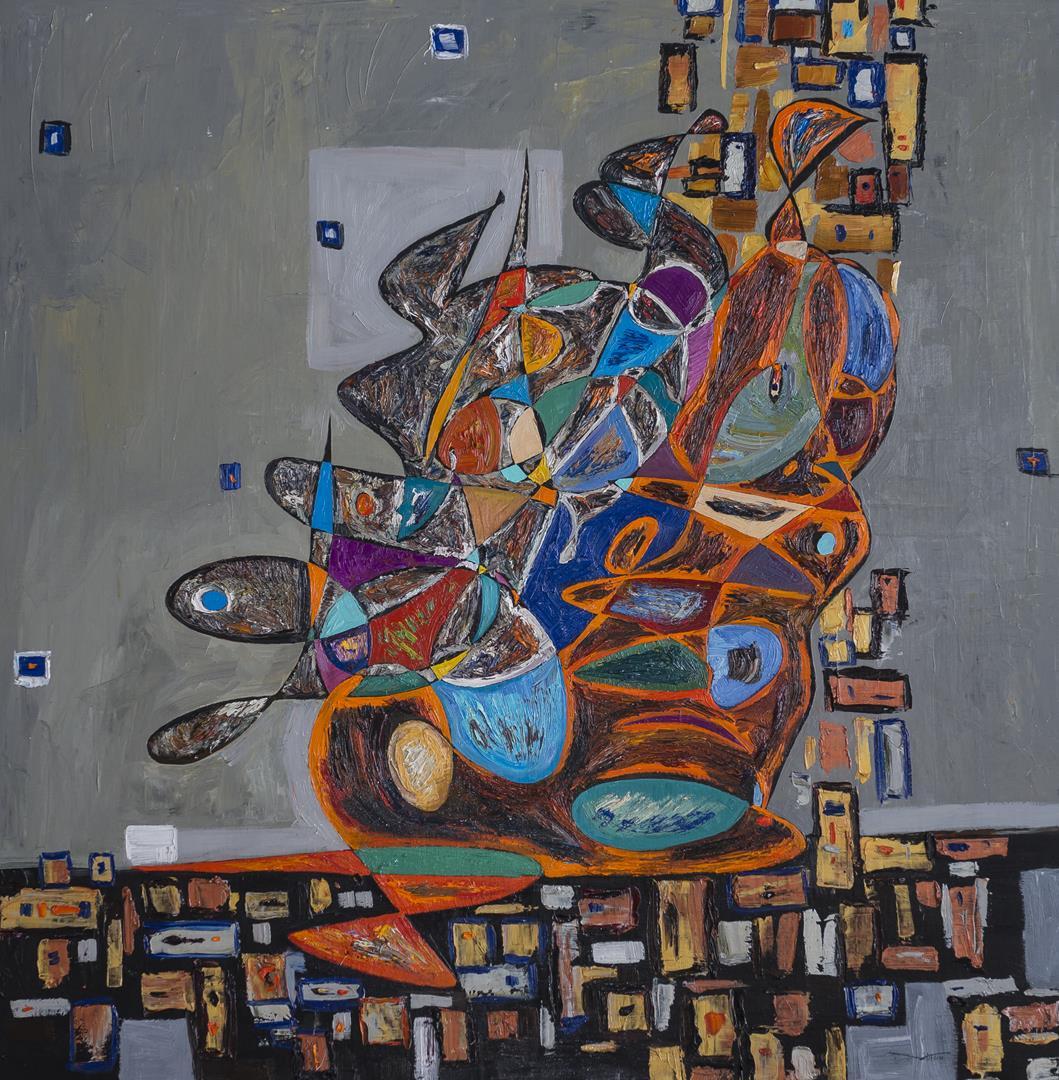 Color
The marine thematic can be traced in many other details of the oil painting, like the contrast of rectangular and curvy forms. It resembles the contrast between the permanence of ground and permanent changeability of water. Moreover, in some of the cultures square is the symbol of the Earth element. Water is 'represented' (for sure, if to accept Abstract art can represent anything at all) with the greyish-blue mass of the background, crossed with the flow of orange, purple, red, bright-blue figures.
Interpretations
Doubtlessly, abstract art is never about depicting anything – it is ultimately opened to the interpretations and finding your personal connotations. And yet, looking at Master of the Waters one can easily imagine himself or herself witnessing the transition from one force of nature, the departure for the journey the contemporary artist invites the viewers to join. And it's up to us to decide, whether we accept that invitation or not.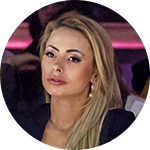 About author
Alexandra Osadkova was born 1984 in Kiev, Ukraine. She studied at National Academy of Visual Arts and Architecture, Kiev. Educated in Ukraine and the US. Lives in Los Angeles.
Modern Art
.
Contemporary Art
. Exhibition Designer, Writer. E:
This email address is being protected from spambots. You need JavaScript enabled to view it.