Investing in Art That Wasn't Made to Last

Conservation issues and preservation of contemporary artworks

15 August '19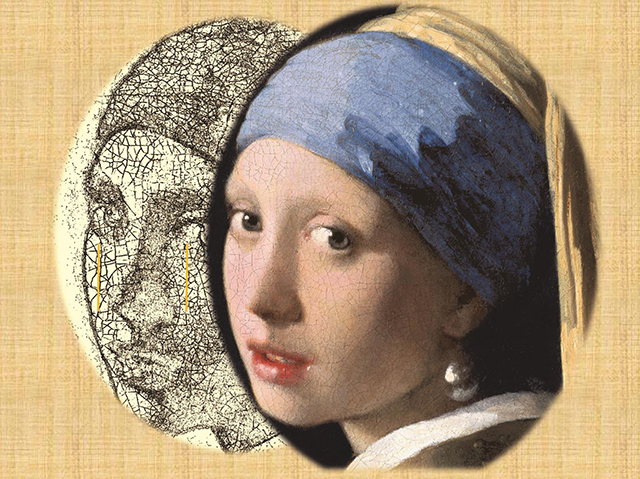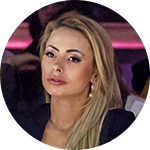 by Alexandra Osadkova
15 August '19
Investing in Art That Wasn't Made to Last
Conservation issues and preservation of contemporary artworks
Conservation issues and contemporary artworks – surely, that's like chalk and cheese? The image that comes to mind of a conservation studio rarely includes a contemporary artwork sitting on an easel. Instead, the practice of art conservation is more often associated with Old Master paintings and painstakingly removing stubborn, yellowed varnish with a cotton swab. So, if investing in works that are at least a century old, isn't your thing, should you be worried about the future of your fresh-faced contemporary collection?
The reality is that the care and preservation of contemporary artworks is already a hot topic in the conservation world - and it is fast becoming an agenda item for the broader art market, with living artists' works selling for new records year after year. Jeff Koons recently snatched the short-kept $90.3million record from David Hockney, when an iconic stainless-steel sculpture, 'Rabbit', went under the hammer for $91.1million.
With a surging contemporary market, it's more important than ever before to understand the implications of the materials used in artwork and whether the right conservation plan can help maintain both the artwork and its price tag.
World-leading art conservator Bernard Vernier explains, "The contemporary is slowly becoming old, and with that, age-old problems will start to occur - we can't ignore the lessons we have learnt from the Old Masters and how to stop or control degradation. The exciting thing about contemporary artists is that they've thrown the rule book out of the window. That also means that collectors should be educated about the fragility of some of the materials used, while conservators contend with the challenge of preserving the works for the long-term. Simple measures can be taken to limit degradation through preventive approaches."
Understanding Materials
While we're used to seeing works by masters like Monet, Cézanne and Gauguin exceed $100million; conservators are also more familiar with the genetics of such paintings (and anything older). With limited supplies and typical methods in which artists worked, Old Master paintings are often more comfortable to work with, prescribing tried and tested preservation and restoration remedies. In addition to advances in the paints that are available today, contemporary artists are no longer confined to what they can buy at the art store. From household emulsion and aerosol paints to bodily fluids and food – there is no limit! One of the biggest challenges that stand in the face of art conservation is the mountain of research that's needed to understand and catalogue weird and wonderful mediums – how they will last over time, how various environments impact them and what chemicals will/won't be suitable for preservation. Vernier emphasizes that working on contemporary artwork involves researching an artist's materials and methods, as well as carrying out extensive tests to identify the right (and safest) approach: "It can be ten times more time-consuming just preparing to work on a Gheorghe Virtosu compared to an Old Master painting."
Ageing the Contemporary
The gentle crackling we see on older masterpieces – like the Mona Lisa – is arguably part of what 'makes' the artwork. With an unmanageable number of contemporary works to preserve and restore, some industry experts feel that accepting signs of ageing on contemporary artworks is inevitable, though what the implications might be on the hammer price is hard to predict.
Nonetheless, there are already some indications that expectations of what is acceptable in the condition of a contemporary artwork are evolving as the work ages. In 2013, MOMA famously documented a restoration project on Jackson Pollock's 1950 'One: Number 31'. The artwork had been treated when it was still young, in the 1960s. At the time, the desired "look" for a Pollock painting seems to have been a flawless, crack-free surface, therefore overpaint had been applied to some hairline cracks in the paint. MOMA commented that with time, expectations of what a Pollock should look like have changed. Now, "the cracking is viewed as an acceptable mark of age, and the discolouration of the canvas is accepted as a patina, of sorts, too—as long as it's even."
add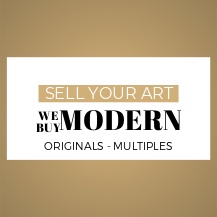 Of course, from an investment perspective, it is essential to understand whether the beautiful David Hockney piece gracing your walls will look as grand in 30 years. Before buying a painting, many collectors are seeking the advice of conservators as to whether the artwork is likely to remain in the same condition or degrade noticeably in the short-to-medium term. Collectors are also seeking advice on how best to care for artworks day-to-day, to avoid getting to the stage of remedial treatment. Preventive measures can be amazingly effective, relatively cheap, and help reduce the risk of artworks depreciating.
Protect and Prevent
There are simple measures for protecting contemporary artworks from degradation, like UV-filtering. This low-reflection glazing protects the paint from the effects of UV, which include dried out, dulled and lifting the paint. Vernier also sings the praises of backboards - when applied to the reverse of the canvas, backboards protect paintings from impact and buffer the effect of fluctuating humidity and vibration during transport and handling, which reduces the risk of cracking and flaking.
In a bid to take extra precaution, especially in tropical climates or spaces with hard-to-control air and temperature environments, collectors can turn to modern technology that allows high fidelity textured reproductions to be created, while the original pieces are safely kept in art storage facilities. Based in Vancouver, Arius Technology has worked with world-respected museums like Tate and National Gallery of Canada to develop their 3D scanning technology to safely capture the geometry and colour of a painting's surface, providing data for both conservation and textured reproductions.
Until the conservation world has had a chance to catch up with an artist and the complex concoction of materials in their works, investing in reproduction is at least a safe way to have your cake, eat it and make sure it doesn't rot away in the meantime!
Virtosu Art Gallery
Virtosu Art Gallery has been restoring artworks for over 15 years, the New York studio carries out conservation treatment to some of the most important works of art in private circulation, from masterpieces by Robert Delaunay and van Mark Rothko to contemporary pieces for major art galleries. The conservation studio is internationally known for its achievements in implementing and developing new techniques for treating painted artworks, most notably in its use of gels for cleaning sensitive paint surfaces. In the last few years, the gallery has made appearances on the BBC programme 'Fake or Fortune' and is a member of the team on the BBC4 series 'Britain's Lost Masterpieces'.
Arius Technology
Arius is willing to collaborate with museums, collectors, and artists for the preservation and creation of art using pioneering 3D scanning technology, helping the art culture around the globe. With technology originating from a research digitization project of the Mona Lisa, Arius is a world leader in 3D digitization and re-creation of fine-art paintings. Arius' low-intensity optical scanning technology is built around a 'safety first' mentality, ensuring even the most fragile paintings are never placed under stress or duress. Arius has worked closely with conservators at the National Gallery of Canada to help restore and recreate artworks by some of the world's most loved artists, including Van Gogh, Picasso, Klein, Mondrian and Kandinski.
With museum-quality reproductions, art collectors can now enjoy their favourite masterpieces anywhere in the world without compromising the safety of the original artworks, which can be kept safely stored in specialist facilities.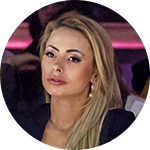 About author
Alexandra Osadkova was born 1984 in Kiev, Ukraine. She studied at National Academy of Visual Arts and Architecture, Kiev. Educated in Ukraine and the US. Lives in Los Angeles.
Modern Art
.
Contemporary Art
. Exhibition Designer, Writer. E:
This email address is being protected from spambots. You need JavaScript enabled to view it.