How to invest in art. Tips from art investment consultant

11 May '20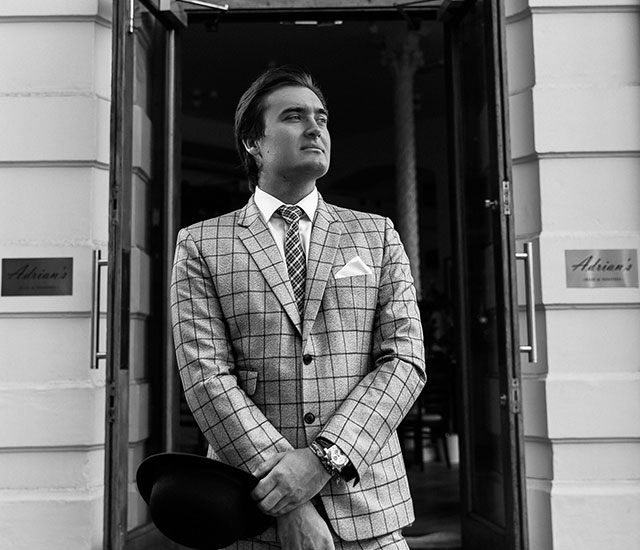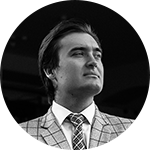 by Adriano Dulgher
11 May '20
How to invest in art. Tips from art investment consultant
Let's underscore what appears to make the art pursued by investors. Here, the search term is an investment. Because of the rewards, some are attracted to the market. Nevertheless, someone has to practice hard to determine which artwork is most likely to go up in value over the years. Wondering how to invest in art?.
Let me explain why art investment can sometimes be a rewarding undertaking.
In 1941, Picasso priced one of his paintings 'Le Reve' at $7,000. It is equivalent to $37,000 in today's currency. It was sold for $155 million in 2013. Given a huge income, the annualized investment rate for the 72-year duration is at 14.91 percent. With the historical inflation average of 2.17% for the currency, the net is 12.74%.
Masterworks art investing is great; however, the reality is that these transactions are not just a happy accident. A lot of thought goes towards generating this kind of gain. Vital things the most successful players will bring to the game include a great deal of knowledge about both the artist, artwork, and dealer or art consultant. Understanding the historical relevance of the artwork and the artistic momentum to which it belongs is imperative. Strong ties to dealers as well as sweetness-makers is a must.
If the desire to purchase art as an investment is too great to resist, it is important to situate yourself in the art industry as much as possible by studying the market. Knowledge is supreme.
Engaging with online tools like Artnet and Artprice isn't going to get you far. Reading books on the industry and the history of art as a whole is too late. Live auctions on portals such as Christie's and Sotheby's will not compensate you with more expertise but will add moment-loss. There's only too much you can do online.
To boost your chances of connecting to investment-grade art, it helps if you build connections and establish relationships with people on the front lines. This means traveling to galleries, museums, and exhibits to meet curators, art dealers, professional art investment advisors, and even artists themselves. Oops, it sounds like you need another 30 years to apply to your career.
When you begin, it's not unusual for people to invest in a piece of art centered on nothing more than a sensation or feeling. Not every artwork adds value. Is also an illiquid form.
Buying art as an investment is not only a way of accruing valuable assets - it can also transform a house, yacht, airplane into a home and add elegance.
It was said that art is believed to maintain its worth in times of financial instability. Just like every other asset class, it's prudent to hedge your bets when you first create a fine art portfolio. Most first-time art buyers are not willing to cross, no matter how hard they try; buy and sell resource matters.
The art market can indeed be top-heavy, with a great deal of money investing in blue-chip art labels like Picasso. Still, stay aware of Andy Warhol or Hirst and the sites where investors might theoretically own shares in popular works of art. You can only be left with the term 'famous' unless it goes via securities and exchange commission.
With many buyers, the demand has become too large to ignore. Global sales exceeded $63.7 billion in 2018. Since 2010, Art has produced an annualized return of 9.0 per cent. Cut the inflation rate down, so you get a real feeling.
Of course, problems can occur, the industry is unregulated and, on occasions, highly overleveraged. Gallery operators and auction houses request fees of 25% or more, often open to negotiation, and art buyers cannot avoid the risks of fakes, forgeries and quickly changing preferences.
Today's market is different from 20 years ago. The Internet and the widespread availability of trade shows have made art more accessible to more people than it ever has been. The preparation time to make the call has decreased significantly. While you're at the arts festival, you have an hour to make the final decision whether or not you should spend that hundred grand.
Whereas some art collectors have made their fortunes, Goldsmith says the world is littered with art warehouses that have devalued as much as 90%. Why? Why?
Art today is less interesting; we lack authentic artists. 80% of art produced shall be questioned in the nearest future if it is art at all?

Design maybe but art? - Not. Imagine the disappointment of the young collectors who splash money at art fairs. Reminds of a street market, long alley crowded with stalls and kiosks, terrible places to appreciate art. Contemporary art investment is risky.

"While buying a $20 million Picasso may not be the best way to start building a collection, you shouldn't go too low." You can buy stuff for $10,000, but most likely it is 'Zombies on the Walls' and not going to appreciate much. $80,000-$100,000 in a specialised art gallery is a good starting place. The future of art has to be something that will give us a bit of slow. An artist who makes a difference is worth searching.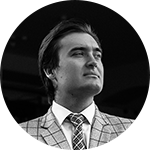 About author
Adriano Dulgher was born 1986 in London. He studied Media, Arts and Design at Westminister University, London. Lives in London. Has a strong background in placing works of art in private and corporate collections. Abstract art. Price range GBP50,000 - GBP15 mln. Tel: +44 (788) 306-9856 E:
This email address is being protected from spambots. You need JavaScript enabled to view it.