How to Make Money Collecting Art

White walls and the home improvement that has appreciated over 1000%. (Reading Time 14 min)

April 14, '20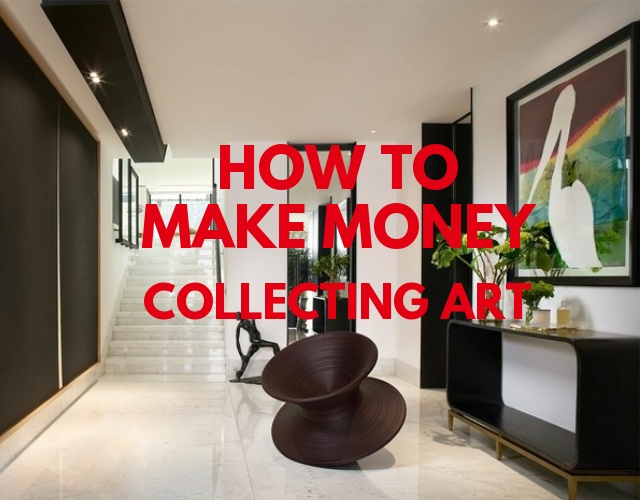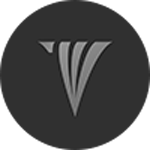 by Virtosu Art Gallery
April 14, '20
How to Make Money Collecting Art
White walls and the home improvement that has appreciated over 1000%. (Reading Time 14 min)
Moving to a new city is always challenging. And a large part of that challenge is looking for a place to live, and it can be quite overwhelming. In my case, every wall in the house was painted white. We all tried white walls in the past and weren't happy with the look. I think white walls are not for me.
I guess you want to talk about art. Did I mention what a great investment it has been for me? If you are sure, that's a door you want to open? I can tell you my story. I can talk forever about art collecting. Why art collecting? Why not antique dollhouses or something?
I'm John from New York, a master's degree, a lawyer by profession. An ordinary guy, successful at my work, who just wants to come home to a comfortable, sort of a stylish place. I love my wife Susan, she Is a dentist, doing her best in being a mom for our daughter Lilly. Life is vibrant, and we all enjoy it.
In December 2010, I was offered to head our corporate division in Florida. A position I could not refuse. I knew Susan doesn't like New York weather, so I spoke to her the same day. Well, to cut it short, we decided to move to Florida, where my wife had good connections within dental practices, and my daughter was excited to join the Broward College in Weston Center. My college friend Michael lives in Fort Lauderdale, so I was excited about the situation.
We moved into our current home, a new development, a house we didn't originally intend to consider buying seriously, but that we all love. The house was built in 2007, but the interior was redone entirely the year before we bought it. And every wall in the house—with no exception —was painted white.
The first month, I was coming home and would stare at the empty walls around me. My house is a house, but it did not feel my home. I imagine it has to reflect who we are as a family and what we love. So for the next few weeks, my walls closed in on me the moment I walked in the door. I saw the blank walls, endless white stretching from one end of the room to the other. I needed inspiration and relaxation and not the sterility of hospital-like white walls. A man should hear a little music, read a little poetry, and see a fine picture every day of his life, to keep the human soul. I find the 21st-century dynamics with all its technological diseases taking away those values.
My college body Michal came to visit us one day. We had a nice dinner accompanied by a cousy bottle of Chardonnay. While enjoying the little chat, I brought up my concern and asked him for advice, so he went to tell me his own story. When he moved to his place, he went on to buy some local wall art as a quick fix. He managed to do it in a few days. He was done and dusted. However, past few months, he realized he bought merely wallpaper, decorations, and he is considering changing his set up, which has no effect except Floridian style bright colors. He mentioned a guy whose house is full of energy and style, though he spent more than six years to do his walls. But the result was well worth it. Asking him to go into details, Michal said he learned that a novice needs to know things before getting into art or art collecting?
The novice needs to know that there are different kinds of art. When one has studied at least 500 paintings, one will get to know what he likes.
First, you have decorator art. These are pieces that simply fill a given space with color and texture but will never appreciate. This is the kind of art you see in most of the hotel lobbies. Decorator art is a waste of time and money.
Commercial art is what you find in galleries. However, the quality of this art can vary widely—it all comes down to the dealer and his expertise. While it's true that some dealers peddle decorator art, some fine art commercial galleries cater to sound artists, the talented Sunday dauber, as well as fine art by recognized talent. Priced right, these artworks make an excellent starting point.
Those small local galleries are where you want to go when starting your collection. You can find oils, pastels, and drawings that are worth a few hundred dollars. Buying pieces like that is an excellent way to train the eye.
Investment-grade art is different. It hangs in major museums. The artist is already in the art books. He's already a serious figure. His art isn't going to disappear. Nor will its value. It might fluctuate, as all investments do, but the long-term trend is good, and you can be confident that over the long run, it will maintain or increase its value. When buying art for investment purposes, collectors need to understand that appreciation happens over a substantial period. Unless an artist dies or is the subject of a 60 Minutes interview, collectors will cool their heels for a while before selling for a profit. However, studies show that high quality, investment-grade art is one of the top performers in terms of long-term return on investing.
My house felt empty, despite beautiful Susan and comfy furniture. I need more than just a new paint color or wallpaper. I need art that stimulates my eyes and my mind. Art has an uplifting and healing effect. It's more than just a doodle on a paper. It can transform a person's outlook. I have to be looking for this type of transformative power when Susan and I come home every day. We, people, need art; otherwise, we sacrifice our imagination on the altar of crude reality, and we end up believing in nothing and having worthless dreams.
add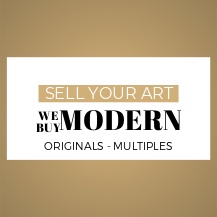 The next day, I began the search for a solution. I started looking for good art. I went online. In a week, I hit another roadblock, though, and discover that in my search for a solution, I have another problem. While art abounds, good art does not. Dozens upon dozens of lousy pieces exist in US online art shops. Artists with no vision, but rather the need to make a quick buck, exist by the thousands.
I want more than a Holly Hobby who can slap some colors on a canvas. I want a true artist with a vision, someone who poured himself or herself unto the canvas. Some intellectual exercise. A game for my brain. I want some great ideas, so I need to move away from the phone and computer and take a trip outside of my blank walls. I need to visit an art gallery and possibly visit with the artists who produce amazing pieces.
I went to visit museums in Florida, speaking with experts that gave me art tips. They taught me what to look for in a good piece of art. As I looked at the genuinely inspirational pieces of artists who throw themselves body and soul into their work, I went to ask myself: what speaks to me? What do I want to come home to every day and stare at? This is the art I need for my space.
In the following two months, I went to galleries in Wynwood, Palm Beach, Bocca Raton. Honestly, it made me feel alienated, most of the galleries promoting 'The Guggenheim wants you to crap all over America.' Art galleries became my enemies. I could not find an artist with at least 500 works under his belt. Everyone seems to be an artist in America while showing deficient and craptacular portfolios. A guy who had less than 30 paintings on his website went on to brag about his art like he is < a href="https://www.virtosuart.com/artists/pablo-picasso">Picasso. And guess what? Fineartamerica, Etsy, Saatchi art, amazon is full up with geniuses alike.
At this stage, I was happy with the only fact – during three months on my trail, I gained some knowledge about art. I made progress. Finding good art, for my taste, takes time and effort. If I genuinely plan on investing in some art, I have to look for artists with some history, and artwork with meaning.
Okay, so how did I begin?
I found two methods. I was new to art and not sure what I like, and I began by buying inexpensive art. I'm not talking about decorative art. It won't teach me anything. I'm talking about art that I would find at small galleries, local art shows, or antique shops. I bought the stuff I like, but I didn't spend any more than a few hundred dollars on an individual acquisition.
As my taste improved—and it improved—I found that much of what I once admired was not so enjoyable anymore. When that happened, I sold it (for whatever I could) or give it away. I asked questions of the dealer every time I buy art. If I met the artist and liked him, we made friends. Gradually, my circle of contacts improved, and so did my eye. Eventually, I felt ready to venture into investment-grade art.
It sounds like a relatively slow process. Is there a better way?
Yes. One can begin with investment-grade art, but one has to do his homework and be patient. Start by trying to figure out what genres of art he likes. Ask yourself. Do you like landscapes? Do you like abstract art? Do you like portraits? Sculpture? It doesn't matter. Don't let someone talk you into, say, abstraction, if you prefer portraits.
My wife has been doing her search, looking for art that inspires and comforts. She also considered the space where we will put this art. Susan measured the walls so we would plan for pieces that fit in the space. We were careful not to overwhelm the space; however, pieces too small would make the space seem too big. Susan was looking at hanging art over a wall or a bed, and she had to make sure the art does not exceed the width of the furniture. Sometimes wider pictures, would just look odd.
We had plenty of talk with Susan over an artist or another. We would go lengths discussing and analyzing aesthetics, forms, lines, and various styles. Realism did not speak to us. We discovered more energy in figurative. That is how we came to knowledge with the art of Picasso, Klee, and Rothko. I love their art, but this is not exactly what we wanted in a 21st century home—another setback.
Many of us, after experiencing setbacks and failures, emotionally give up and stop trying. We believe that because we were unsuccessful in the past. We continue to see a barrier in our head, even when no 'real' barrier exists between where we are and where we want to go. I must remember to let go of my stresses and worries. No matter what happens during the day, as early in the evening as I can, I put all my burdens down. I don't carry them through the night and into the next day with me.
So late at night, just before Susan fell asleep, I whispered it in her ear. She smiled – the kind of smile that makes me smile back –and she said, "When I'm seventy-five, and I think about my life, and what it was like to be young, I hope that I can remember this very moment." A few seconds later she closed her eyes and fell asleep. The room was peaceful – almost silent. All I could hear was the soft purr of her breathing. I stayed awake thinking about the time we'd spent together and all the choices in our lives that made this moment possible. And at some point, I realized that it didn't matter what we'd done or where we'd gone. Nor did the future hold any significance. All that mattered was the serenity of the moment.
The next morning, I woke up with the thought that art means more than paint on a canvas. The time I spent looking for art made me realize that every single person on the planet has a story. I don't judge people before I truly know them. The truth might surprise as I read this short story I want to tell.
A 24-year-old boy seeing out from the train's window shouted…
"Dad, look the trees are going behind!" Dad smiled and a young couple sitting nearby, looked at the 24-year old's childish behavior with pity, suddenly he again exclaimed… "Dad, look the clouds are running with us!" The couple couldn't resist and said to the older man… "Why don't you take your son to a good doctor?" The old man smiled and said… "I did, and we are just coming from the hospital, my son was blind from birth, he just got his eyes today."
Sometimes we people feel like falling into a deep precipice. We can't pull it out, no matter how hard we try. Honestly, at times we think we'd bury it alive. As the problems pour from above, we fill the load, shake it off, and step on it. More problems are poured. We shake it off and step up. The more the load is poured, the higher we rise. Finally, I was hunting real talent.
Art can be a three-dimensional artifact, affixed to the wall or sitting on a stand. Sculpture and metal art may tickle my fancy just as much as an oil or watercolor painting. The average person looks at a piece of art for seventeen seconds. To understand and appreciate a piece of art, a person needs to stare at it and consider it honestly. I did so as I considered the art pieces available for my space.
After a few disappointing months, I kept searching. I analyzed art, took notes, and looked for pieces that speak to me. I researched the artists and even got to meet some artists with the vision and passion I admired. You might as well ask an artist to explain his art or ask a poet to explain his poem. It defeats the purpose. The meaning is only clear through the search. I eventually found the perfect pieces that reflect who I am and what I love. I laid down the cash and had the hangers come in and affix the art to my previously naked walls. It took the effort to make attractive arrangements. Dragging ladders around, pre-drilling holes in the walls, measuring up and down, left and right, trying to get something centered — I felt like - once something goes up, it never gets moved again.
Art and collecting are life-enhancing endeavors, first and foremost. There is investment-grade art of every kind. I had to figure out my tastes before acquiring it. That is why museum visits, gallery openings, etc., are so important. I found what type of art appeals to me. Then I figured out what artists I like within that genre. I limited my interest to two or three artists, to begin with. I studied the price history of those artists. I found out what their pieces have sold for in auction in the past. I found out what they are selling for currently.
I became an expert in their work as quickly as I could. I did not need to take any art appreciation courses. Just read books about the artists and the genres I like. I also visited museums whenever I could and study the work of my preferred artists.
When I have studied 500 paintings, I finally developed my eye. I know what I like. And more importantly, I have a sense of quality.
I didn't want to start off spending lots of money. This could have led to costly mistakes. I began by buying inexpensive pieces such as sketches and prints from major artists (paying $1,500 and upwards) and paintings of second-tier investment-grade artists ($2,500-7,500). This sort of buying kept my risk relatively low, so if I made the occasional mistake, like buying a fake or overpaying for a piece, it wouldn't break me. Eventually, I put together a lovely collection of good pieces that have appreciated over 1000%.
From an economic perspective, art is valued by the marketplace, just as stocks are. An artist's work is valuable because prominent critics, at some point, decided it was good. Because of that, it went to the big museums. It got into books. It is taught in art courses. And when it goes to auction, people bid it up. Once there's a 10- or 20-year market for a particular artist, the value of his art is unlikely to collapse. By that time, so many people—museums, brokers, and wealthy collectors—are invested in it. None of them, if they can help it, will allow it to collapse.
Now, when I am home, I contemplate the art on my walls. I am an excitable person who only understands life lyrically, musically, in whom feelings are much more reliable as the reason. I am so thirsty for the marvelous that only the marvelous has power over me.
The holidays are fast approaching. I reinvigorated my entertaining areas and not only. My family and friends were delighted with a modern display! It is my home; I made it pleasing for myself! The most beautiful experience we can have is the mysterious. It is the fundamental emotion that stands at the cradle of real art. My friend's comments led to exciting, thoughtful conversations. My search was worth the effort. It has paid off in lifting my spirit and making my home a place where people I love, and I want to hang out.
My quest led me to the following - Excellent Art Matters.
We have art all around us. Just a simple walk outside with open eyes helps one see the beauty of natural art. With those same open eyes and contemplation, we can see the beauty of fine art over the hurried work of a wanna-be artist attempting to throw something together for a few bucks.
I have learned this. I had to take time to search, contemplate, and find. When I took those steps, I discovered art pieces worth my time and effort.
Fine art—paintings, drawings, and sculptures—has always held a special place in my heart, so it was a natural choice for me. My art collection has enriched me in three ways: Buying it is a lot of fun—especially when you know you are buying it right. Owning it is a great pleasure. It enriches your life every time you look at it, and it tells your friends and people something important about you.
Thirdly, it can make you richer. My art collection, as a whole, has appreciated more than $10 million. I wouldn't care if it didn't. I'd be happy if it merely maintained its value. But I made investing in art a hobby, and it paid off. Fine art, like some other historically recognized collectibles, has a lot of the qualities you want in an investment: It's a tangible asset, so it tends to appreciate during inflationary times. It's portable, which is an excellent thing in case you might want to disappear one day. It's also private­—and by that, I mean that you don't have to report your transactions to the government. And finally, if you buy the right art, it can appreciate—sometimes a great deal and do not rely On God's Time.
In the end, I fill like this joke can make it.
A man walked to the top of a hill to talk to God. The man asked, "God, what's a million years to you?" and God said, "A minute." Then the man asked, "Well, what's a million dollars to you?" and God said, "A penny." Then the man asked, "God ...can I have a penny?" and God said, "Sure…..in a minute."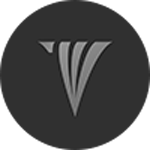 About author
John Hickey - art collector, who directs his focus towards contemporary artists. Every new discovery is based on a belief that the given artwork has a high potential of becoming historically significant. An astute collector with a knack for spotting talent..