How to Decorate Every Room of Your Home With Visual Art

Sep 21, 2020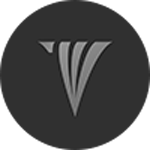 by Virtosu Art Gallery
Sep 21, 2020
How to Decorate Every Room of Your Home With Visual Art
abstract paintings
and photographs, visual art has the potential to transform the way every room of your home looks. When it comes to choosing visual art for your home, there are thousands of different options that can enhance your space's visual. Some other visual art options to consider include: ● Paintings ● Drawings ● Sculptures ● Crafts ● Photographs Likewise, there are various kinds of styles and genres that can give your space a completely different mood and aesthetic such as: ● Abstract ● Modern ● Contemporary ● Watercolor ● Still-life ● Landscape ● Genre ● Portrait ● Representational Whether you are looking to make your family room more elegant or your bedroom more rustic, visual art can be vital. This post will detail some ways you can add visual art to the interior of your home.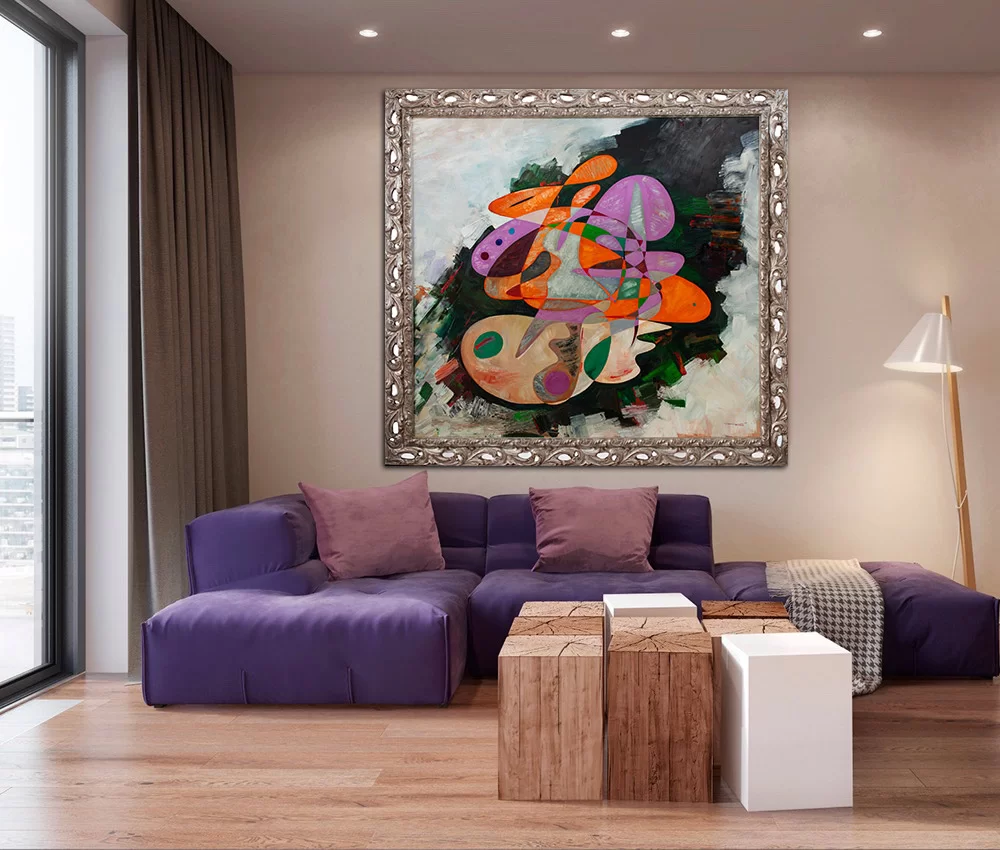 How to Incorporate Art Into Every Room of Your House
It's common for people to incorporate art into each room of their home but not know-how, especially if they don't have an eye for art. Before you choose art for each room of your home, you will need first to decide each room's desired aesthetic. You will need to think of the theme you want and the kind of mood you are trying to convey.
Art is an essential part of one's home as it adds depth and can make a room feel welcoming and relaxing. An
in-home senior care
service expert pointed out that seniors whose homes featured calming and attractive pieces of art seemed relaxed and happier while in that specific space. With that being said, here are some tips to help to incorporate more visual art in every room of your home.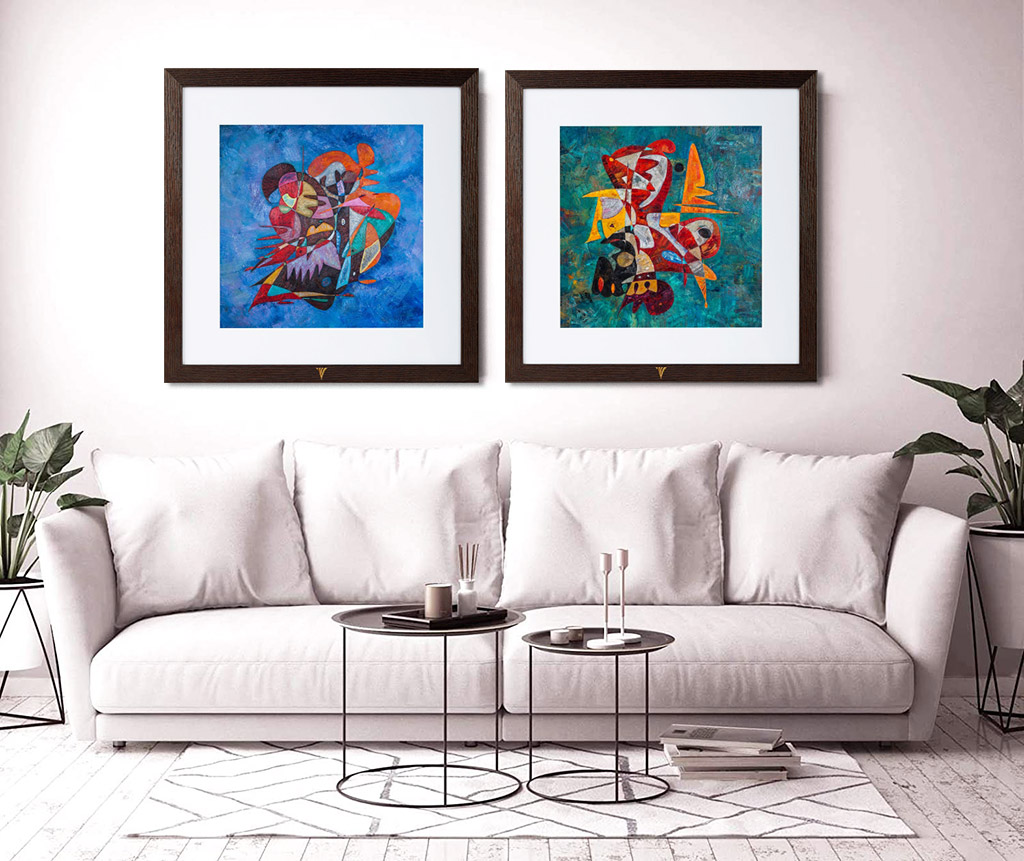 The Family Room
The family room is often the first room that people see when they enter your home, so it's essential to convey a warm and welcoming feeling and look attractive. As you think about art for your family room, think about the color scheme your family room features/will feature after a paint job. Additionally, paying attention to the color and aesthetic of the furniture you have will help you choose art appropriate for this space. Some pointers to consider when choosing art for your family room include: ● Try to select pieces of art that will be conversation provoking as the family room is often where a majority of your guests will be ● This is one room of the home where you can get away with hanging a large scale piece of art because family rooms often feature long walls ● Visual art for your family room doesn't just have to be a painting or a drawing hanging on the wall. Consider placing sculptures or other tangible pieces of visual art in a corner or next to your furniture.
The Kitchen
Most people don't know how to employ visual art aspects into their kitchen; however visual art is just as crucial here as any other room of the home since you likely spend the majority of your time here. Some ways to include visual art in your kitchen include: ● Hang funny and feel-good signs on the walls ● Hang paintings of fruit or other popular foods above the kitchen table ● Turn luxury kitchen utensils into your pieces of visual art and hang them strategically around the space ● Add a mosaic wall above the stove ● Create an artistic display with kitchen/food-related sculptures and figurines on kitchen shelves ● Hang hand-made baskets on the walls
Your Bedroom
When it comes to visual art in the bedroom, you have a lot of artistic freedom and can get creative. Here are some tips to consider when choosing the perfect visual art for your bedroom: ● Though you can have fun with the visual art you choose, make it a point not to choose art that is too loud as your bedroom is a place for relaxation ● Hang the focal visual art piece over your bed or on the wall directly facing your bed ● Most visual art should be hung at eye-level in the bedroom ● You can still hang abstract art; however, look for abstract art that uses cool colors rather than warm ● Choose basic and minimalist frames, so you don't distract from the actual piece of art in your bedroom ● Though paintings are the most popular kind of visual art for bedrooms, consider hanging photographs and crafts around your space too
The Bathroom
Bathrooms are another home where people often don't know how to decorate using visual art. Does this sound familiar? Not to worry, here are some ways to incorporate visual art into your bathroom in an appropriate way: ● Bathroom art typically looks best in pairs; meaning hang two similar yet different abstract pieces of art or hang two framed photographs that are different but part of the same theme ● Visual art typically looks the best hung over the toilet, across from the vanity (so you can see the art when looking in the mirror), or over the towel rack ● Try to choose serene pieces of visual art for your bathroom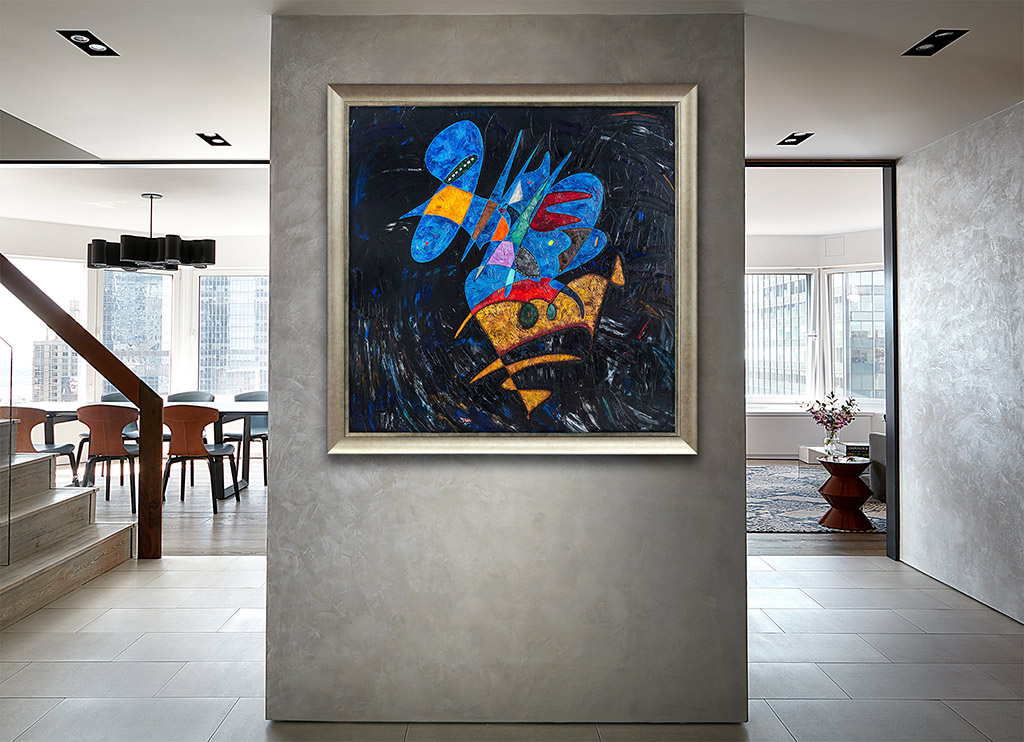 Your Home Office
If you are lucky enough to have a home office, the visual art you choose is important. Visual art is a great way to personalize your home office; however, your visual art mustn't be distracting and remains professional. Some other things to think about regarding visual art in your home office include: ● Choose pieces of art that inspire you; these pieces can be paintings, photographs, etc. ● Place your art in alternative places around your office; this will add depth and a unique aesthetic to your space ● Hang multiple pieces by the same artist ● Hang works of both traditional and abstract art ● Hang pieces of art that are various sizes
Transform Your Interior Decor with Eye-Catching Art
Create a
gorgeous interior
by putting some of these home-design tips to work. As you look for pieces of visual art, keep an open mind. In addition to looking in stores, be sure to look online, at art galleries, at yard sales, and at thrift stores for even more authentic pieces of visual art. Or, try to hang art made by a friend, a family member, or even yourself.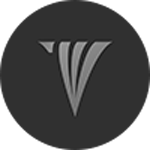 About author
Kelsey Simpson enjoys writing about things that can help others. She lives in South Jersey and is the proud companion to two German Shepherds and spends her free time volunteering in dog shelters.