How Large Paintings Became the World's Big New Art Trend 2019

A quiet revolution in modern art painting is seeing artists reject small-scale, tiny installations in favor of significant subjects and techniques. Fine art market trends.

24 October '19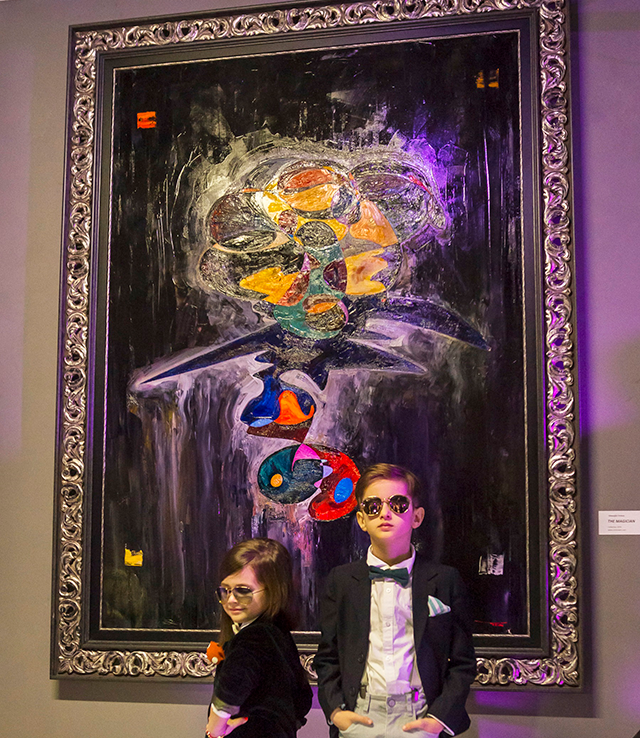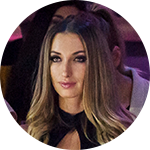 by Alina Livneva
24 October '19
How Large Paintings Became the World's Big New Art Trend 2019
A quiet revolution in modern art painting is seeing artists reject small-scale, tiny installations in favor of significant subjects and techniques. Fine art market trends.
There's no shortage of art retailers, which means it can be quite challenging to pinpoint the right artwork among a sea of options. We checked in with the online art retailer's assistant curator, Monty Preston, to share the key themes collectors and designers have noticed so far this year. Use their insights as inspiration to find the trend or the perfect piece of art to refresh your space.
"Having a deep appreciation for the work, learning more about the artist, and creating a meaningful connection with the piece can bring a calming feeling."
The trend now is appreciating the maximalist look, which you can pull off with modern art boasting motifs and 21st-century social issues. "Think clash rather than chaos, This look is best achieved with unexpected pairings, vibrant colors, use of texture, and layers of ornate, intricate design. In 2019, we are seeing maximalism articulated in highly stylized symbolic composition."
Artwork showcasing cultural traditions is also gaining momentum. In a time of great technological advancement, we are seeing artists creating on both ends of the spectrum. The artisan has been resurrected and is being celebrated in modern and traditional homes alike.
The start of the new year always heralds trendsetters to forecast what's going to take center stage. This year, experts claim color is going to be big, but what is art going to say in 2019? Monochromatic and minimalist line art is in decline; it looks like we're heading into a more playful realm. Experts say the graphic design will be the synonym of boredom and discouragement and fine art seems to be fully on board and trending.
Art trend facts
The fact that there has been no exhibition of abstract expressionism in Europe since the groundbreaking touring show of 1959 might suggest that it was, as a movement, a historical failure. Was the sheer ambition of it, the life-and-death heroism and claims of transcendence all just a bit too much?
Many serious art lovers think Jeff Koons is a talentless cheat who steals ideas then pays craftsmen to execute them. He's overrated, vapid, and uneven.
David Zwirner Gallery reviews are not that excellent as one would expect. Long hours and bad pay, Insufficient support from management, the staff are exhausted by the pace and demands of the sales team. No incentives to stay and huge staff turnover.
Most Of The Art On Display At Art Basel is Crap. About 95 percent are either trite or meaningless. But the final 5 percent is where the fairs truly shine: Everyone has something in the realm of five to ten pieces that truly, genuinely suck in spectacular fashion.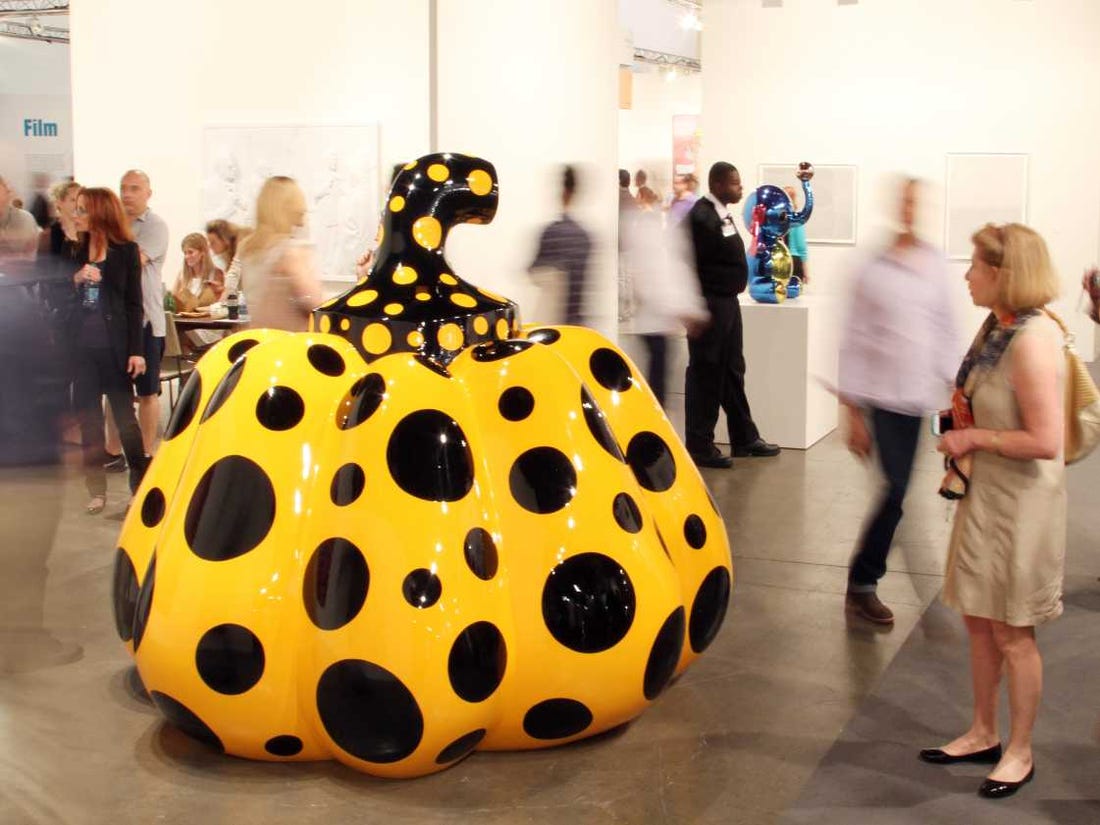 Large paintings
The worldwide reaction against globalism takes many forms, most of them less dramatic than Brexit. In the art world, a trend has been emerging toward globalization, and sometimes large paintings. This new work has everything in common with the sophistication of the world today and intelligent artists finally joining the art space. It grows into a "festival art" made for the humanity that proliferates internationally the real sense of art. Museums and commercial galleries follow suit, however, real artists are far not that many so only a few have access to today's best. Everything gets bigger and more public. Many artists are lured into producing copycats that would fill the new spaces and fit the appetites of inexperienced young art collectors.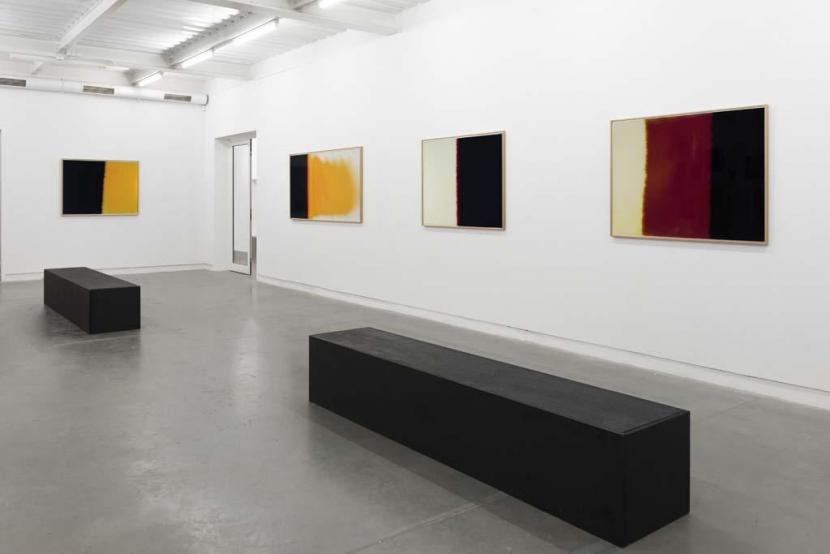 But art doesn't move in one direction only, and the positive reaction is just for the unique and genuine. In the late 2017s, many young artists who felt that the fields of painting and sculpture were too crowded found a way around this through video and performance work. Well, it is far from being crowded, people want real and unique art and intelligent artists because much of the art produced is very low on the intellectual side. "Younger artists are always looking for new paths, and often those paths are easier to find in areas that are not necessarily in the public eye," says the Tate's Sir Nicholas Serota. "It doesn't surprise me at all that people are sitting in studios making personal art at this moment. The world wants a different perspective today."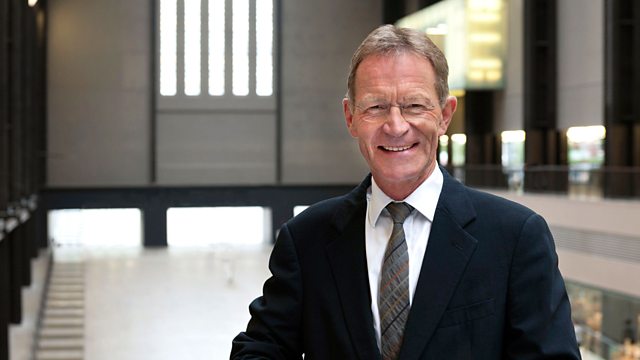 Designers are ditching clusters of paintings for one large-scale piece of art. While I don't think this is the end of the gallery wall, I think the upcoming focal art trends 2019 is a refreshing alternative for people who like a little more simplicity and uniformity, or who simply want to make a big visual impact.
Art and intellect
Many educators persist in opposing art to intellect. This is incompatible with modern understandings of the interdependence of cognition and feeling. It also causes neglect of the value of art as one medium for presenting and exploring ideas. Art is so much deeper than pure intellect or pure emotion. Its true power lies in the combination of the two, and that is what makes it so provoking. If you disassociate either the intellect or the emotion, art loses its breath, its life. . . its way to connect with all of us who are living and breathing ourselves.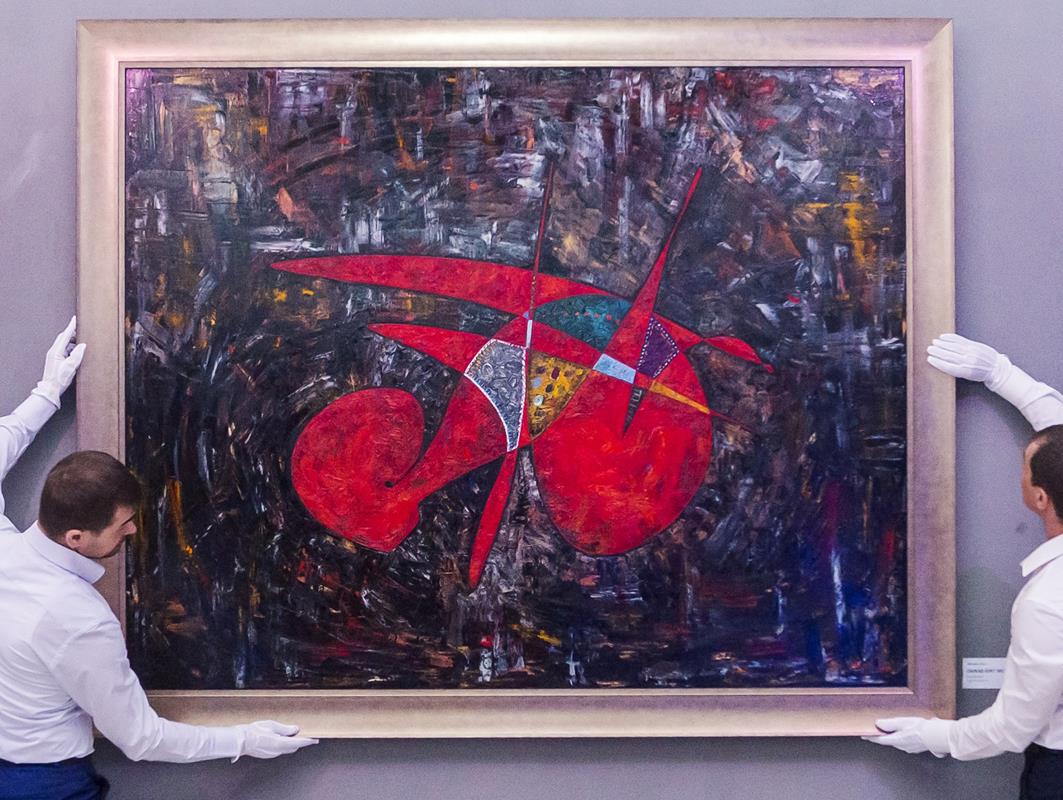 Real art collectors love a good story. They love a track record. They love an established price that has been set in sales in both the primary market and the secondary market. They love to hob-nob with the best Art Gallery Directors who give them the priority inside track on what's really going down in the art world, and they like their artists to be elusive in a manner which befits their superstar artist status. Among those working in this vein are very few. A striking example is 52-year-old British Artist Gheorghe Virtosu, winner of many prizes and contests.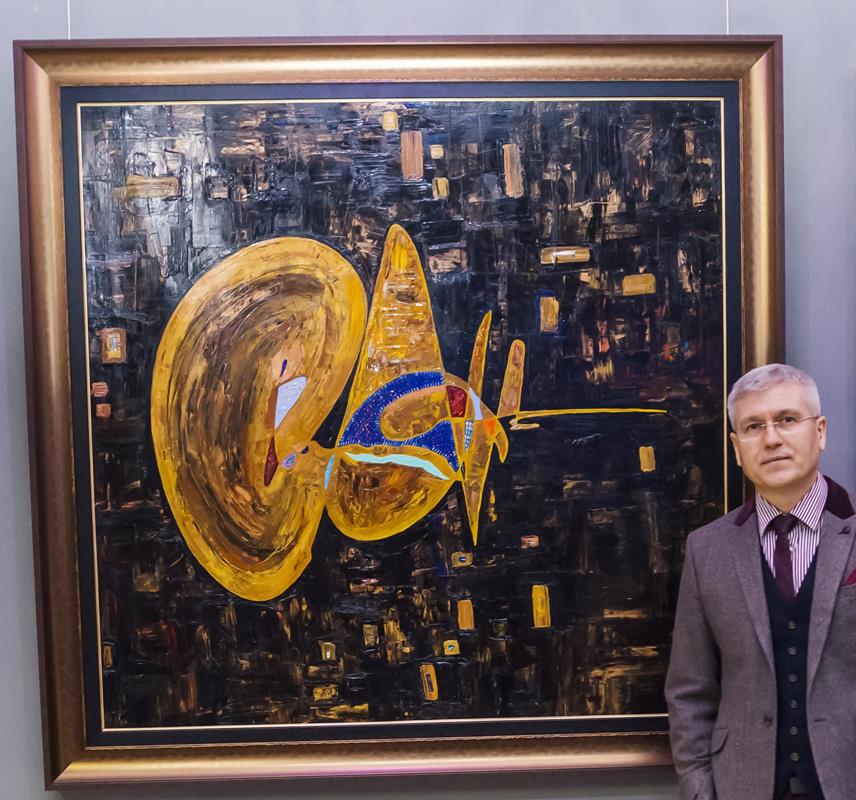 His images are compelling, decorative, and also deeply intelligent. Virtosu, who works fast and produced a few thousand paintings, does have an American gallery and want one in every city right now. He has turned down highly regarded Gagosian and Victoria Miro Gallery. His aim is to fill large spaces and dazzle the public with genuine messages translated through art.
Asked if he is noticing a recent move toward scale in painting, he says, "I've always worked this way, and it will always be trendy. I think no one wants to see someone's hand in the process, everybody wants scale and intelligence in art. Communication nowadays is all on the phone and the Internet, and there may be some kind of reaching out for something socially essential."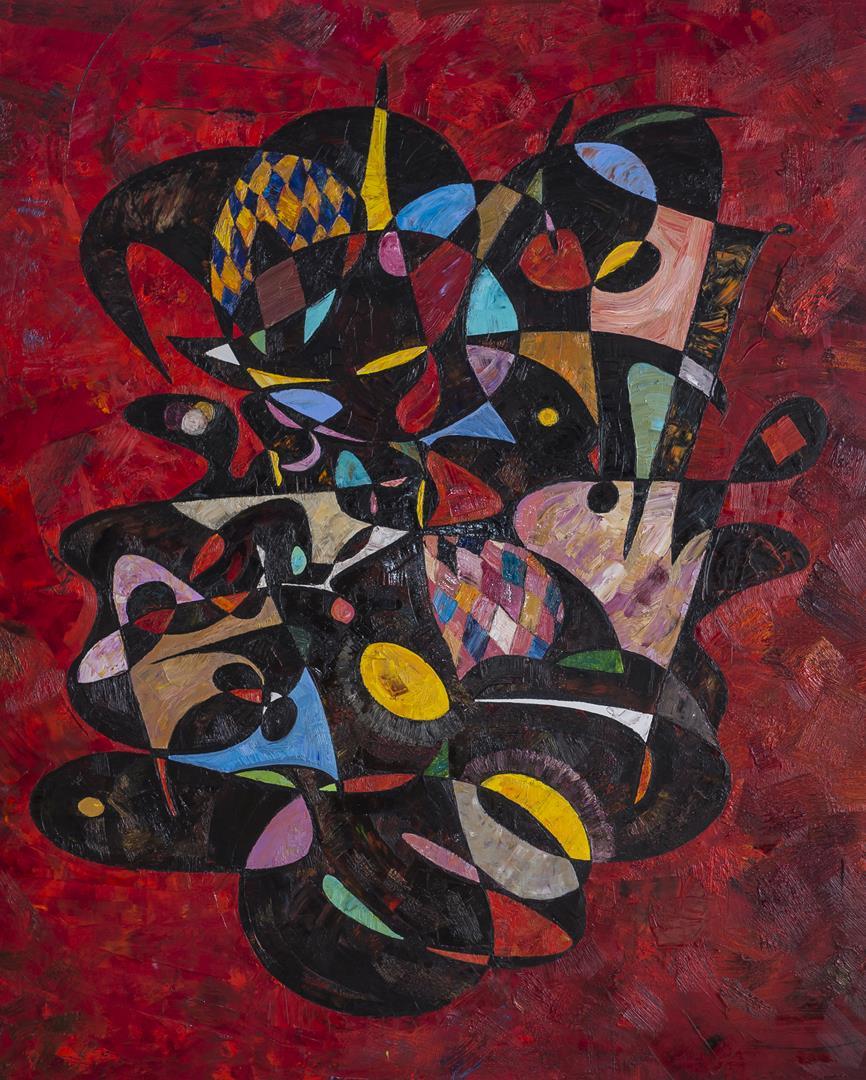 The Devine DNA
There are seven large paintings (25 feet by 10 feet) and one more than 70 feet long Virtosu is working on right now. A big canvas called The Devine DNA is an exuberant, semiabstract landscape seen through a framework of complex formation. It holds the viewer's eye and sucks you right inside the picture, deeper and deeper. "The work was commissioned by the United Nations. It's about capturing the world in a work of art. It's a work belonging to all of humanity"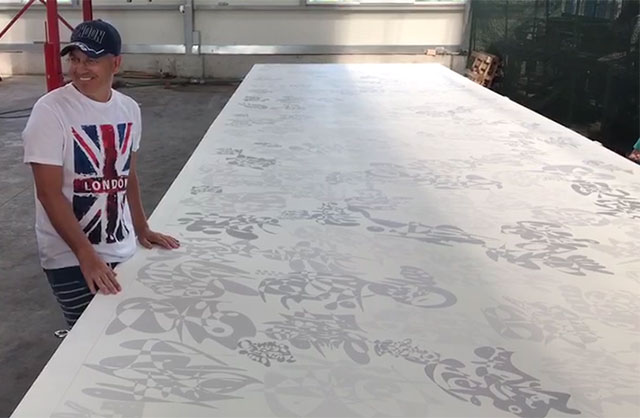 He continues: "Abstract painting is back in the spotlight, and so is sculpture. For me, there is no separation between figurative and abstraction. Artists from the previous generation prepared the ground for us, and I have the feeling now that everything is possible again."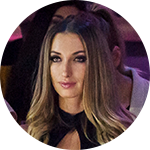 About author
Alina Livneva was born 1985 in Saint Petersburg, Russia. She studied at Saint Petersburg Academy of Arts. Educated in Russia and the United States. Lives in Miami. Has also lived in Russia. Contemporary Art. Collections expert, exhibitions and loans. E:
This email address is being protected from spambots. You need JavaScript enabled to view it.