Gustave Courbet Origin of the World

Monsieur Courbet does it again: L'Origine du monde takes Instagram by storm

May 22, 2020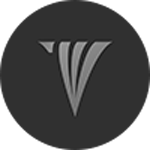 by Virtosu Art Gallery
May 22, 2020
Gustave Courbet Origin of the World
Monsieur Courbet does it again: L'Origine du monde takes Instagram by storm
Gustave Courbet
. If you thought L'Origine du monde (The Origin of the World), you're right. Very few paintings in the world are quite as controversial. The sight of a woman's realistically painted genitals, devoid of the model's face, arms, and legs, is not something one can easily forget. The Painting proved so unforgettable to me that it dominated my life over the past ten years. As the Painting's first authorized copyist at the Orsay Museum ten years ago, I was thrust into the Painting's intimate orbit, spending six weeks replicating every fold, crevice, and pubic hair. I engaged with museum visitors from all over the world and heard every type of comment you could imagine. The experience inspired me to dig into the Painting's riveting clandestine history. My upcoming debut novel L'Origine: The Secret Life of the World's Most Erotic Masterpiece is the result of ten years of research and writing. The many negative comments about Courbet's L'Origine on the Orsay's Instagram account saddened me because I have become so intimately involved with the Painting. I know its genesis, its trials, and its tribulations. I have to remind myself that all too often, we view and judge art totally out of context. Unless we are well versed in art history, we cannot help but regard art through the lens of our contemporary experience. Our time, culture, nationality, and gender – all these factors inevitably play into our conceptions or misconceptions of art. Dr. Eric Kandel, a Nobel-prize winning neuroscientist at Columbia University, has delved deeply into how we interpret art. "You have a personal life. You have relationships. You have experiences, you've looked at art, you've listened to music," Kandel says. "Those learned experiences, your life story, bears upon your perception — all perception, but certainly your perception of art."
That's part of the reason I was driven to share the story of L'Origine du monde in a manner that would engage art lovers as well as readers outside the confines of the art world. I wanted to humanize the Painting and explain why and how it came to be. It is so much more than a raunchy, in-your-face image of a woman's sex. It's tough for people to see past the Painting's shocking imagery, but imagine how subversive such a work must have been over a century and a half ago. Gustave Courbet was a trailblazer, a maverick–not because he painted a lascivious painting, but because he insisted that what was truly subversive was the way artists romanticized and sugar-coated Nature, ignoring the world as one sees it: 'Painting is the representation of visible forms. The essence of realism is its negation of the ideal.' This was the crux of the Realist movement he lived by.
For Gustave Courbet, Realism was not an art movement. It was a way of life and a philosophy that could be superimposed on any subject. In 1870, when Napoleon III wanted to bestow the Legion of Honor upon him, he publicly refused, going so far as to print the reasons for his refusal in the newspaper. 'When I am dead let this be said of me: He belonged to no school, to no church, to no institution, to no academy, least of all to any régime except the régime of liberty, his freedom, and independence from any form of government.' What a dude! His hard-nosed attitude did not win him many friends, however. His detractors far outnumbered those who wanted to protect him from himself. His proclamations of living a moral life and the resulting actions he took ultimately got him into serious trouble, landing him in prison and eventually forcing him into exile. In parallel to his turbulent life, the little portrait of a woman's genitals that he originally painted in 1866 on commission for the Turkish diplomat Khalil Bey was beginning its turbulent journey, one that would keep it hidden from view until 1997 when the Orsay Museum finally acquired it. Its mysterious hidden history is the subject of my historical fiction novel 'L'Origine: The Secret Life of the World's Most Erotic Painting.' The book follows Courbet's L'Origine du monde as it passed from hand to hand across continents and survived against all the odds. You couldn't make the stuff up! So yes, there's a lot more behind that unwaxed pubic bush if you can see past it.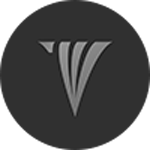 About author
Paris-born Lilianne Milgrom is an internationally acclaimed artist and author residing in the greater Washington, DC, area. Her works can be found in private and institutional collections in the United States, Australia, Israel, France, Switzerland, England, and India. Her articles can be found on her blog Art and Beyond and in publications such as Ceramics Art and Perception, Ceramics Monthly, Bonjour Paris and the Huffington Post. Her upcoming novel L'Origine: The Secret Life of the World's Most Erotic Masterpiece is due for release in July, 2020.