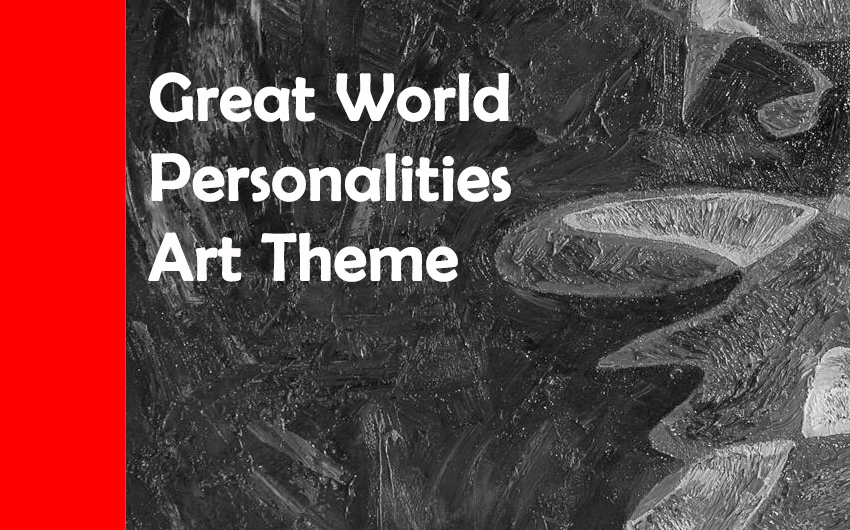 3 February '19 by Virtosu Art Gallery
Great World Personalities on Canvas
Abstract Art theme in Gheorghe Virtosu creation
Great World Personalities have brought differences to the world! With simple inventions and discoveries, by creating minor changes, by the introduction of unusual yet, the common people have become famous people.
Great World Personalities have brought impeccable transformation and amazing changes in the usual routines. Whether it is politics or arts or science, whether it is religious or philosophical, whether it is big or small, the impact made by people made them famous personalities.
Conjure up an image of an artist. Is the picture you paint all about age, gender, and socio-economic status? Or is having an 'artistic personality' about being open to new experiences, whatever walk of life you tread? Although art has always played a fundamental role in human society, why some artists are more interested in and concerned with, nature, animals, humans, and others with politics, social phenomena, a fact which is manifested from a very early age. Thus we set out to explore or best describe to a certain degree – Great World Personalities, one of many art themes Gheorghe Virtosu mastered.
Gheorghe Virtosu translates the most influential people of all of human history into large abstract works. His urge for creation is connected to the effect on how regular people live their lives today and the personalities that have had a large impact on how modern society works. The titles of his works include religious figures, scientists and inventors, and some of the most important leaders in world history.
What makes an individual worthy of a spot on the artist's creations list? Certainly, some of the greatest minds of all time deserve to be worked on. Examples include Leonardo da Vinci, Sir Isaac Newton, and certainly Albert Einstein. Each one of these incredible and inspirational people used the power of their minds to change the world. Featuring historical figures, interesting men, and impactful people, these paintings depict all kinds of effects from a modern day perspective through pure abstraction eye.
And modern-era figures also deserve unique canvases. Can anyone argue that Bill Gates and Donald Trump aren't among the great world personalities? The artist codes and visualizes the most important elements of character and doings of the canvas title holder.
For instance, Mother Teresa, the most lovable woman with the kindest heart in the world, who knows nothing but love and care!
The father of Nation India, Mahatma Gandhi, who fought for justice through non-violence, the man of simplicity!
"By nature, I am a very empathetic human being. I cannot help relating to those who suffer around me. Thus, my art holds a fully blown reaction to all the outrageous things I witnessed, but I couldn't do anything to change or make better. I usually turn my attention to global events which have an impact on each of us: I looked, for example, into the 'emancipation revolutions' taking place during the last two millennia and at their devastating consequences on mankind: they were nothing short of shameful. This is one of my sources of inspiration that make up the ideas behind my creations. The flow of ideas expressed in my paintings are an intrinsic part of my being, and I daresay that every single piece of canvas reflects the whole of my personality like a cell mirrors the integrity of the entire body it belongs to.", - Gheorghe Virtosu.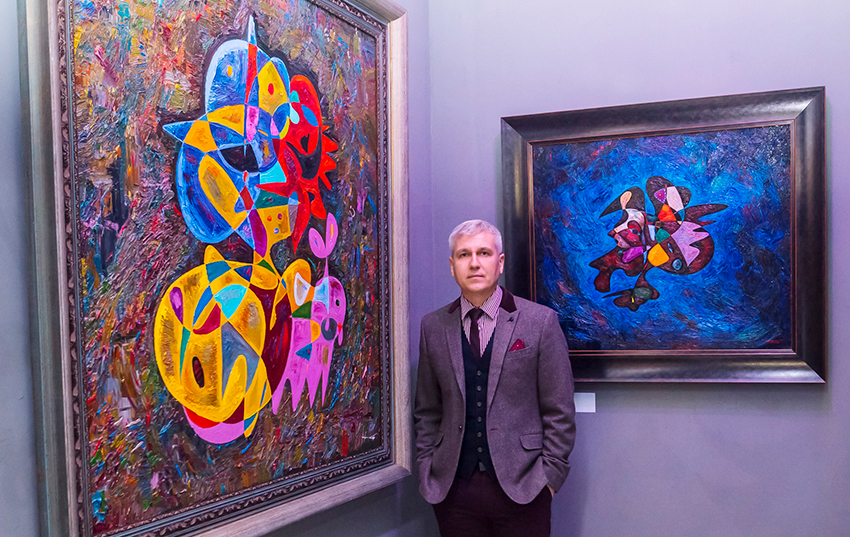 ---
---
Browse our collections
---