Does Art Criticism have a Purpose?

July 9, 2020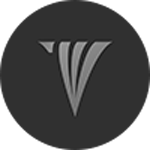 by Alina Livneva
July 9, 2020
Does Art Criticism have a Purpose?
Plato
,
Augustine of Hippo
, and
Marcus Vitruvius
. The main motive behind this act is to know the significance and value of any particular art. Furthermore, the famous poet and philosopher Paul Valéry elaborated art criticism as "a form of literature which condenses or amplifies, emphasizes or arranges or attempts to bring into harmony all the ideas that come to the mind when confronted by artistic phenomena." Art criticism has remained an unavoidable factor of the art dynamics even in the current era, mainly comprised of analytical and esthetic comprehension. However, this criticism has played a paramount role in the improvement of art and artists' growth. It also assisted art observers to interpret works of art sophisticatedly. Somewhere in a discussion about a crisis in contemporary art, an American art critic Mr. Dave Hickey said: "Criticism, at its most serious, tries to channel change, and when nothing is changing, when no one is dissenting, who needs criticism?"
The Dilemma of Art Criticism
Art criticism has been considered privileged insight for decades because it gives a critical understanding of the art, and it requires a unique eye to analyze the art piece. Moreover, these art critics observe and evaluate formal and traditional magnificence of art, along with the deep, thoughtful inspection. As a result, the artists acknowledge the viewpoint of art critics as useful and instructive. In such a degree, both art criticism and art practice complement each other and are considered to be in a dialectical relationship. Several art experts have stated that art criticism has come to an end. They explain that art criticism has become dull, vague, and amateurish for the last two decades. In such reference, an American art historian and art critic James Elkins said: "In worldwide crisis… art criticism is dying… massively produced, and massively ignored.". Many people also claim that art critics have taken the shape of PR agents, and they overcame the whole art market with a motive to earn money. Undoubtedly, without qualitative art criticism, the value of art would eventually become money. What more unfortunate is the absence of the comparative value of art that can be treated by realistic art criticism.
Art or Art Market, What Values More?
Commercialism in the art market has deteriorated the originality of art. Artists charge high-rates for an art piece, not because of the value of the art itself, but to increase the value of money. Hence, these markets are more focused on earning money rather than producing quality artwork. Commercialism in art has several ramifications as well. When the art is esteemed and distinguished based on cash, it would indirectly lose its emotional, spiritual, and moral values replaced by money that itself has no value until it is exchanged for something valuable in a capitalist society, where the artwork is also considered as some product to be utilized once it is sold. Art and culture are considered an individual unit for the production of art rather than intending them to suit capitalist interests, i.e., mass-producing and reproducing the art, as mentioned by a German thinker and cultural critic Walter Benjamin. Hence, just like any other business, art appears to be a commodity to be bought and sold, fully controlled by money. A bad review doesn't make any impact when millions of dollars are invested in artists who produce gibberish art such as Jeff Koons or Damien Hirst. A famous writer and art critic Dore Ashton wrote that "if art criticism is hostage to the marketplace, and if the destiny of an artist's work is to be evaluated on an eternal abacus, something vital has been lost—that is, a good conversation among artists and their viewers." Art criticism is significant in creating real value and meaning for art apart from the market forces. But this criticism is devalued because artists are being criticized based on the value of money rather than the value of art, which has resulted in the decline of constructive art criticism and, ultimately, quality art.
An Artwork Within a Public Discourse
Art has the ability to explain and speaks itself to every single person who comes into contact. Therefore, everyone can hold different opinions and perspectives while understanding art. As David Levi Strauss said, "art needs something outside of itself as a place of reflection, discernment, and connection with the larger world." To connect art with the world, it requires criticism. Because art criticism engages the world with art, it highlights social and political analysis along with ballads of history and theory. Even the art discussions and reviews held to mock the quality of artwork are in itself an envision of artwork and its relationship with the world. Art critic John Peter Berger insisted that "the reality is not a given: it has to be continually sought out, held - I am tempted to say salvaged." He contends that powerful and influential masses long manipulated culture and reality until good art, which could be revolutionary while bringing reality back into focus. He further explains the job of an art critic, which was to refine and understand the what's and how's of artists' achievements and why their work resonates with the masses.
What is the Aim of Art Criticism?
The art world has always desired sensible art critics to bind a work of art to public discourse, with a varied standpoint and perspective. The consideration that critical friction and disagreement is an adversary to the progression of art is actually against the intentions of an artist's approach, and an explicit denial of artistic practice. French poet Charles Baudelaire argued, "it is from the womb of art that criticism was born." According to the brass tacks, it is a need for time to develop art. More academic theories are required for its development so that criticism becomes an essential ingredient of the theoretical system of art. Paul Michel Foucault has interpreted art criticism as "criticism shows that things are not as self-evident as one believed, to see what is accepted as self-evident will no longer be accepted as such." In a culture obsessed with art galleries and an overwhelming amount of run-of-the-mill art pieces, it has become crucial for an art critic to identify what is good and bad justly. Undeniably, the honest appraisal and feedback of art can help to alleviate art from time to time. It can also assist the artists in recapitulating and improving their creativity. However, in the past, the sole purpose of art criticism was on quality inspection. With the advancement in the field of art, a decent art critic must be aware of promoting healthy discussions that educate the public. Moreover, the critic must also be assured to engage the audience in the art, regardless of the impression that art may have on them or the opinion that people obtain while thinking for themselves.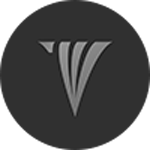 About author
Alina Livneva was born 1985 in Saint Petersburg, Russia. She studied at Saint Petersburg Academy of Arts. Educated in Russia and the United States. Lives in Miami. Has also lived in Russia. Contemporary Art. Collections expert, exhibitions and loans.