Colorful Art and how to make Abstract Art

Interview with abstract artist Gheorghe Virtosu

8 November '18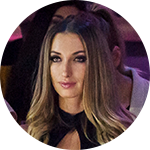 by Alina Livneva
8 November '18
Colorful Art and how to make Abstract Art
Interview with abstract artist Gheorghe Virtosu
If you like colorful abstract art, then you will love the vibrant paintings of Gheorghe Virtosu. His canvases are filled from corner to corner with bright color and detailed designs that seem to move and dance right in front of your eyes.
Virtosu 's multicolor paintings are small, medium and large, square, trapezoidal. Everything Virtosu touches seems to glow with color. His artwork isn't limited to just paint on canvas - he also makes sculptures. When it comes to what Virtosu will paint next, the possibilities seem endless.
Virtosu was kind enough to grant this detailed, in-depth interview about his colorful abstract art and his approach to the artistic process. You can even see photos of his painting process, allowing you an inside look into how he creates his masterpieces.
---
Where are you from?
I am from UK. I currently live in London, Amsterdam and Luxembourg.
How long have you been an artist?
I have been painting since 1991.
Do you have a favorite brand of oils?
My favorite brand is Old Holland. I use oil paints which come in 200ml jars. I also use Williamsburg tube paints, mediums and varnish.
Why do you like working in oils?
Acrylics is great for beginners, just water will do most of the work. The chemical composition in oils features pigments so it is timeless, however, oils require a little more work to clean and maintain; One of the most reliable names in oil paint, Old Holland has been around since 1600 and prides itself on carrying on the heritage of great Dutch masters, this product is my favorite.
Do you prefer to work on a large or small canvas?
I am really at home on a large canvas. I think of it as a big playground that I can run around on all day and never get tired. A large canvas enables me to put down a lot of information which is what ultimately draws the viewer into my colorful world. Small works are less challenging, and I am doing less.

Can you describe the process of making your colorful abstract painting from start to finish?
I could identify three stages.

1. Idea
Stage one is the powerful idea that has to take life or critical stress point as I call it. Happens instant however my brain has to process it for few months so it is taking shape. I find the beginning of any project or writing the most exciting part of it: when an idea is so powerful that it needs to come into the world and take on a life of its own. I thought up most of my themes and characters in a prison cell, but due to my circumstances at that point, I could only rough-draft them.
Once I had my freedom back, I started developing them allowing each character and story to grow and become an entity in their own right.
Nursed by Loneliness in the first place, my paintings eventually weaved together fiction and reality in order to become the finite work that I put forward today.

2. Sketch
Stage two is sketching. Sketching is instant as rather my mind than hand is putting it on paper. My works are part of a complex coding, a method of processing my experiences. I start sketching in blue and red pen on white paper, a story-coding style I have developed while serving in the military.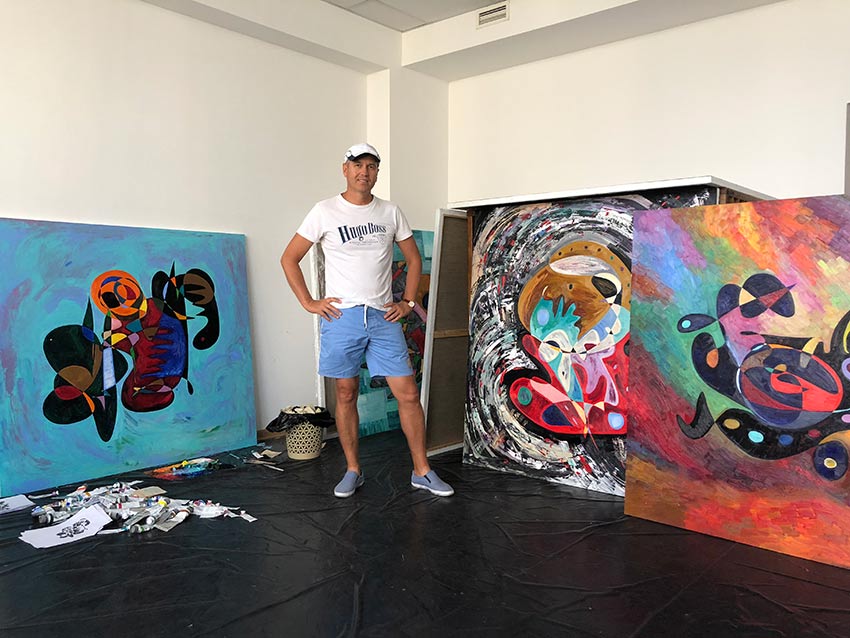 3. Color
As the process continues I get to stage three — sometimes slowly over a month or two, oftentimes in dreams I add colors to the original sketch as my mind is processing possible combinations. Sometimes the subconscious returns me back to a stage where I had the impulse not to consult with. Engaging with all kind of challenges at different levels, I maintain my integrity of spirit adding value to my art and also gain new perspectives. Finally, the time comes to fit the frames. The moment of joy, followed by the next quest. When tasted flight, one cannot stop!
The process
My process has not changed over the years. I "plan" my paintings on the subconscious level, I allow them to evolve and speak to me as I go along.
A larger canvas requires a lot of time, so a painting becomes a part of me for the duration of the creation. I paint in silence. I don't like small canvases as much as I do large works. Many people don't understand that it is a lot more difficult to create a large work of art than a small piece. It's easy to get someone's attention with a large painting, however, to bring it to the level of art is not always easy. The ability to put visual information on a canvas is a challenge because there is so much surface. Small works require more thought in regards to balance the canvas.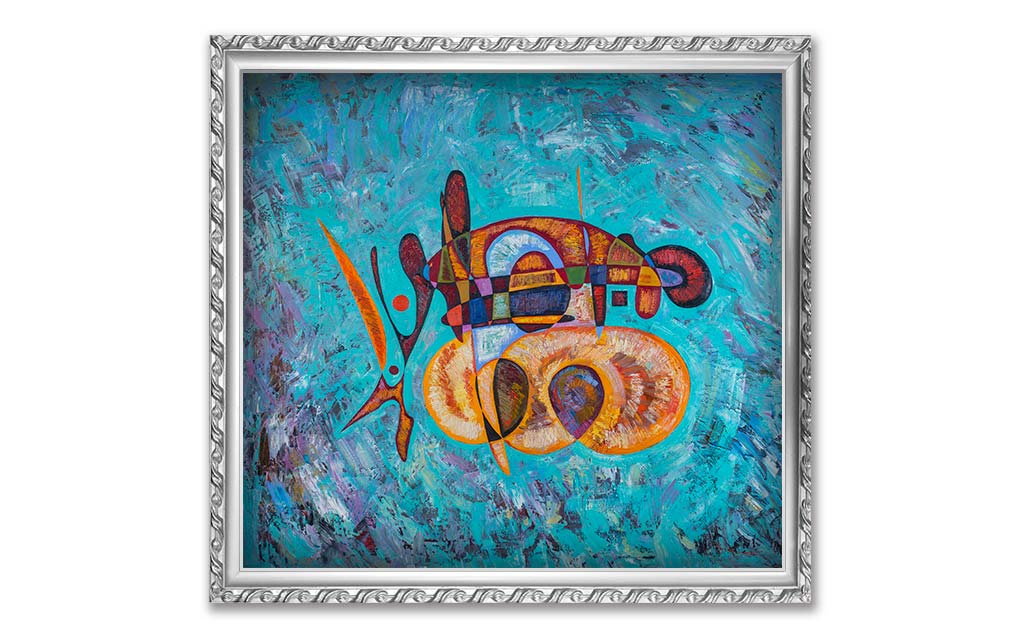 What inspires you to create such colorful abstract art?
When we are inspired, we are motivated to accomplish something in life. We have an urging or a draw that tugs at our hearts, souls, and minds. Inspiration fuels a person's creativity, inventiveness, and imagination. I was asking myself, "What is next?". Inspired people do not give up, rather they are encouraged by the challenges that life frequently presents.
In my case I was confronted with and defeated unimaginable hardship, but more importantly,
I have been inspired by it and I managed to channel all my anger and frustrations and turned them into art: an elegant way of rising above the ugliness of the world.
Writing and painting has become the most effective form of therapy, an effective way of dealing with frustration, loss and anger. I found in art an ideal form of elevating negative emotions and transforming them into rewarding projects meant to spread and replenish happiness and a zest for life. As hard as it sounds but this is the
source of inspiration
.
As I have mentioned before, I possess a special sense for detecting suffering in all its forms, whether it's my own, or other people's. My writing and drawing is a form of protest against ignorance and against our constant failure to relate to our peers on a fundamental level, as human beings. Inspiration helps me modify my negative features into positive. I seek to achieve, to attain, and accomplish or bring out the best in myself.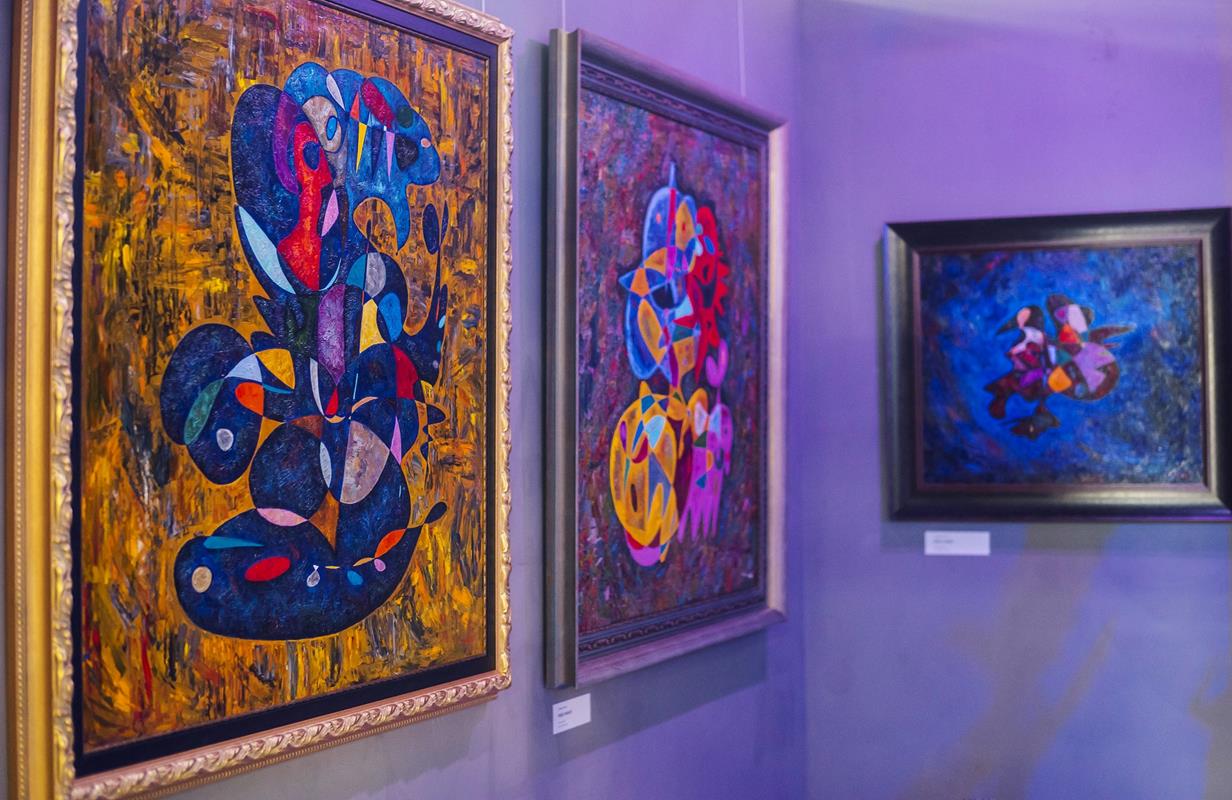 What school do you relate to?
I have no artistic training at all, so what comes off my brush is pure because I do not have the blockages usually created by schools. I paint by intuition and by listening to my subconscious. I also think that my military education had a major influence on my works.
I sketch in blue and red pen on white paper, a story-coding style I developed while serving in the military.
I can appreciate the fact that as I continue down this never-ending path I am constantly discovering new things that help me interpret the source of all the creativity.
If you could meet anyone artist, living or deceased, and spend an afternoon talking to them about art, who would you like to meet? What would you ask them?
If I could spend an afternoon talking about art with anyone it would probably be Hilma Af Klint.
In stark contrast to other pioneers of 20th-century abstraction, af Klint worked away from the art world, without publishing manifestoes or participating in exhibitions. Despite the relative isolation she arrived at similar conclusions, therefore, questioning the need for audience and outward influences in the development of an artistic style. The delay in this artist's emergence raises questions surrounding the authority of 'art history'. She had no need for public acknowledgment, and yet hugely important aspects of the art history.
add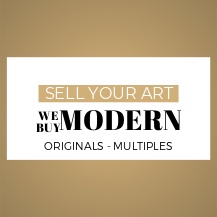 Her works even today shadows most of the big names we are familiar with. Her genius was well above society readiness to accept her work. While painting her first abstract in 1906, she specified that her work should be kept secret for at least 20 years after her death. I find the complexity and message coding in her works fascinating.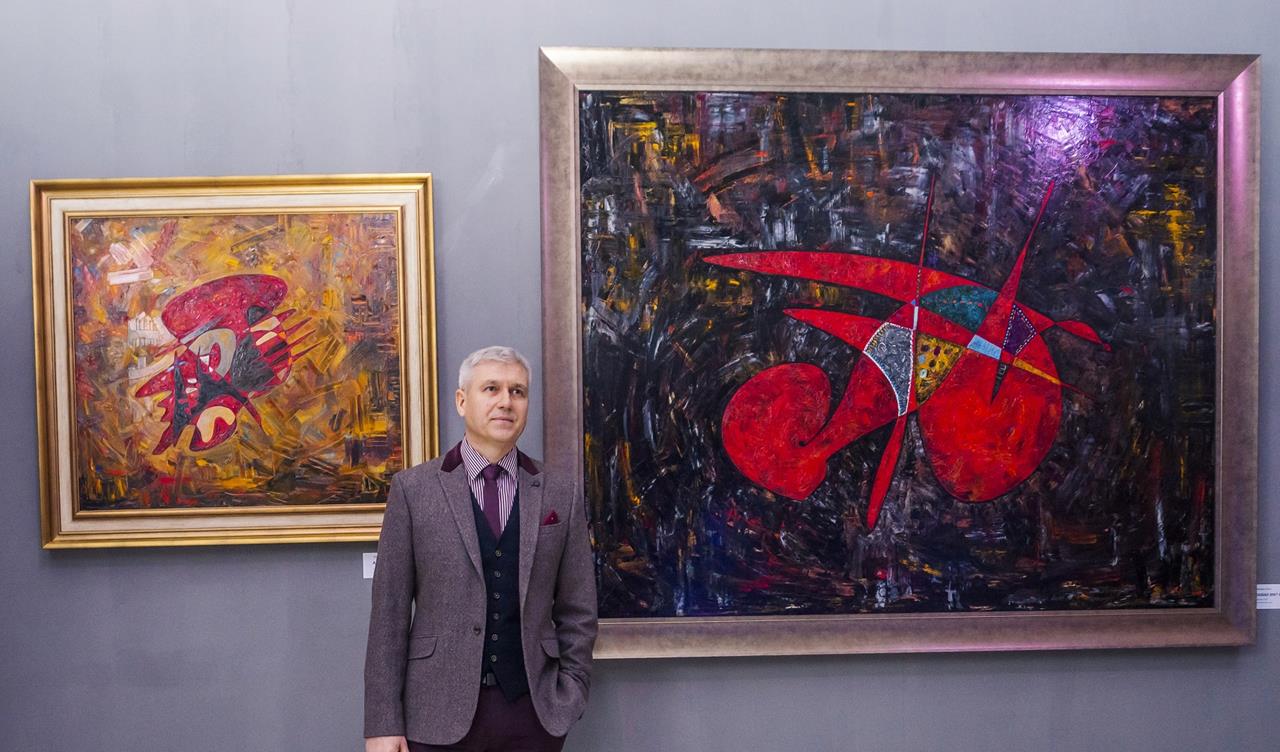 Do you have any tips for aspiring artists who would like to create abstract art?
My best advice for artists is, to begin with, no boundaries and if connected to art on a spiritual level. I had no idea that what initially started as a hobby would evaluate me to share my creations with the world. I later found that this style was me; it is what is in me. I do not go to galleries or study art as I have a rather busy schedule. Always be true to yourself, and only accept constructive criticism. At the end of the day do what makes you happy? Eventually, your signature style will be revealed, so be patient and try as many styles and mediums as you can. Also, realize that in the abstract there is no right or wrong. Express yourself.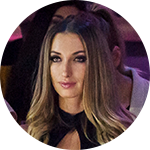 About author
Alina Livneva was born 1985 in Saint Petersburg, Russia. She studied at Saint Petersburg Academy of Arts. Educated in Russia and the United States. Lives in Miami. Has also lived in Russia. Collections expert, exhibitions and loans. E:
This email address is being protected from spambots. You need JavaScript enabled to view it.