Artists to collect now

May 13, 2020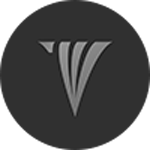 by Virtosu Art Gallery
May 13, 2020
Artists to collect now
There are no best artists to buy now and we don't have a list. Why?
I'd go further to advise you not to trust any sources. A poor decision will land you in places you don't want to be. Press, media creates to much noise to keep you distracted from making sound judgments. It is evident that the world of art continues to develop also with growing economic and social environments. Internet sales of art are continuing to grow, however:
Make sure you are not buying litter.
We need only focus on the last 15 years of American history, to realize it has been very expensive for us: frequent financial crises triggered by unprecedented greed, trillions wasted on inefficient international petulance, excessive inequality, bad health, and a fragmented, unaccountable political structure. Of course, these issues are not new to the modern era. It's convenient to criticize the few who led us, but as citizens, we followed — either consciously, or because we obviously lack the potential to make wise choices. If we continue along this trajectory, we will keep making poor decisions: economically, politically and culturally.
Take a moment and read this article and I hope you may get the answers you were looking for in your quest of art collecting.
As both an artist and an art collector, it's important to understand the business you're involved with. To do so, you have to give an explanation first: who is acquiring art these days?
Nationality
In recent years, the United States has had the highest share of global's art market and the largest number of art collectors globally. The next highest stakes were held by the United Kingdom and China, respectively. The percentage of collectors in developing nations is not projected to increase rapidly in the years to come.
Age
While all generations have had an interest in collecting art, the common trend may be that different generations acquire art in different manners — and for different purposes. The significance of collecting for artistic quality appears to increase with age. This seasoned community is also likely to state that investments in art is risky.
Baby boomer collectors, on the other side, are much more inclined to take chances, go over and beyond once it gets to interacting in the industry, and use social networks to purchase art and reinforce their research.
In addition, younger buyers are more likely than their older counterparts to see art as a financial investment. There is also a new trend among younger collectors to "flip" an artwork they have collected — sell then use the benefit to expand their inventory. Even so, this practice is usually disagreed by the older enthusiasts who might prefer to monitor the advancement of an artist or use their collection instead of an autobiography.
Affluence
It's no wonder that wealth would be another key factor in the collections market for art. In reality, one in four high net worth entities is collecting art. And the affluent people are also more likely to be using art to generate their wealth and broaden their portfolio.
Those buying art also tend to be highly educated, with seventy-three percent of art purchasing households receiving a bachelor's degree and literacy being the primary demographic factor of interest in the subject.
Best artists to buy now
I suppose one thing you need to consider is that if you acquire anything that you really enjoy and marvel at every day, it's fine to spend on. It's a long-lasting benefit which you can pass on to your family, it's a long life.
One key element, however, is the proof of the artist's signature style.
Much when people go to an architect or designer, they're recognized for a certain style, you're searching for creations that give an indication that there's a specific vision identified with a certain artist. They do need to demonstrate a good base of ideas while being very reflective of their work. An artist had to have a lot of ideas, or else he would dry up or keep repeating himself.
Best artists to invest in now
The thing we 're looking for is a mixture of the quantifiable and the immaterial. Things like what school they went to, if they were awarded prizes, or invited to display at exhibitions; these are the most tangible things, but not as significant as their portfolios.
Small portfolios (less than 300 works) are typically young artists or others who are in it for a quick buck.
Medium size portfolios (300-2000 artworks) points to young established.
Matured portfolios (more than 2,000 works) of art are worth investing in because the artist has a real proven market. Producing more works requires continuity and demand.
Artists Today
Liberal arts education teaches you how to think, not what to think; it creates educated, pragmatic artists capable of processing, measuring, and generating all kinds of data. It trains you to learn any technique and, most importantly, to question how any job is carried out, to challenge traditional thinking and to implement new processes.
Presently, the planet is producing a generation of test-takers and copycats. Today's artists turn out to be the professional and loyal technicians our business leaders want. We certainly don't have artists to be skeptical or creative. "Teaching the test" means sacrificing the morality, the principle, and the lessons of history. Perception, sound judgment, humility, personality, and social conscience are worthless in this context. None of them have any "value" today.
Nonsence Today
The number one example is the 1972 Hockney painting, "Portrait of an Artist (Pool With Two Figures)," shows Hockney in a pink blazer as he watches his lover swim toward him. In the underworld of art, $90.3 million is the highest price ever paid for a piece by a living artist. However, the reality is, "Pool" ain't worth a red cent, an insignificant painting that is unappealing to the eye. Hockney sold "Pool" to a close friend for about $1,000 in 1972. There's little about Hockney's work that is warm, makes you think or feel. Whoever paid $90.3 million for "Pool" is in a dirty game or financial engineering they call it nowadays. The same story goes for Koons or Hirst, it's like dust. The important thing is to not get distracted and focus on what is important to you, a long term appreciation.
From Facebook and Twitter to Fox News and CNN, it's pretty obvious that we're all hooked to the news. These portals are feeding us with crappy, out of context, fakes for the sake of manipulation. We all face it daily. We need a system for efficiently separating the wheat from the chaff. It's time we all do something about it.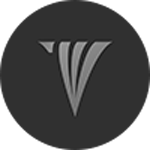 About author
Alina Livneva was born 1985 in Saint Petersburg, Russia. She studied at Saint Petersburg Academy of Arts. Educated in Russia and the United States. Lives in Miami. Has also lived in Russia. Contemporary Art. Collections expert, exhibitions and loans. E:
This email address is being protected from spambots. You need JavaScript enabled to view it.
.