Arshile Gorky art and paintings

Jan 18, 2021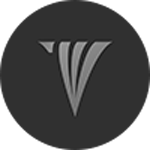 by Virtosu Art Gallery
Jan 18, 2021
Arshile Gorky art and paintings
Childhood and early life
Arshile Gorky was born in Dilkaya, Turkey. The village was part of the Ottoman Empire on the shores of Lake Van. The peasant family lived in a prosperous region, rich with natural wonders such as willow trees, rivers, and wild gardens. Young Gorky always wanted to paint the beautiful marvels of nature he deeply admired. His sister once remembered how he even mimicked drawing in his sleep. It's believed that his date of birth was on the 15th of April, 1904. However, the artist was somewhat unclear about it. Gorky's father fled to America in 1908 to avoid the draft, leaving his family behind. The family was supposed to follow shortly, but the start of World War I gave way to the systematic killing of Armenian Turks. A few years later, in 1915, Gorky escaped Lake Van with his mother and three sisters to Russia. They've endured extreme hardship through refugee camps, dirt, and disease. Gorky's longsuffering family took shelter in a roofless house in Yerevan, Russia. Here, in 1919, the children witnessed their mother die of starvation. After the traumatic death of their mother, Gorky and his sisters escaped Russia by boat. A year later, they would finally arrive in Massachusetts, America. Relatives and family awaited their arrival and were soon reunited. Despite coming together, 16-year-old Gorky never grew close to his father. Like the story of many immigrants, Ellis Island's customs changed their name by mistake into "Vartanouche." Nonetheless, Gorky will promptly change his name to establish a new identity and leave the past behind. He even claimed to be a Georgian noble related to Maxim Gorky, a Russian writer.
Career and seeking identity
Gorky settled in the United States and pursued Art at Boston's New School of Design and Illustration. He was so talented in realistic drawing that he managed to support himself as a street freelancer. More so, Boston's New School administrators gave him a job after graduation as a life drawing professor. It was at this time in 1924, during school recess, that he painted "Park Street Church, Boston." Furthermore, it was the first time that he signed under the pseudonym "Gorky, Arshile," which will soon become Arshile Gorky. Shortly after, Gorky moved to New York and taught at the New School's Broadway campus. In this period, he studied and admired the museum works of his masters, mainly Cezanne and Picasso. A couple of years later, he worked as a teacher for the Grand Central School of Art. Interestingly, the school's biography listed Groky as a native Russian, trained in Paris with multiple published exhibition artworks. It's supposed that his false biography was grounded in fear of being an immigrant and insecurity about his pedigree. New York wasn't so keen on immigrant artwork as most galleries were interested in European Modernism and American Art. While working to make ends meet, he met Ethel Kremer Schwabacher, and they became lifelong friends. Schwabacher acted as his first biographer and cited Gorky describing his style: "The matter of thought is the seed of the artist. Dreams shape the brush's bristles of the artist. As the eyes function as the brain's sentry, I communicate my innermost perceptions through the Art, my worldview." – Arshile Gorky. Gorky's passion and personality attracted many artists around him, such as André Breton, Lee Krasner, and Isamu Noguchi. Another friend of his, Willem de Kooning, had this to say about Gorky: "He knew a lot more about art and painting – he simply knew it by nature – stuff I was supposed to feel and comprehend; he had an incredible talent for hitting the nail on the head." – Willem de Kooning.
Maturity and later years
In early 1930, two museums were inaugurated in New York: the Whitney Museum of American Art and the Museum of Modern Art. Gorky's breakthrough for his first exhibition was within a group of artists under 35 years. Once again, biography documents from the show indicate a different birthplace. Additionally, Gorky falsely claimed he studied under Wassily Kandinski. It's supposed that the untrue apprenticeships could justify the inclusion of other artists' elements in his style. Because although his artworks were magnificent, critics called them "derivative." In 1936, Gorky had his "epiphany" after reading the book on Surrealism by Julien Levy. The readings made him open up his real subconscious ego. Especially in the last eight years of his life, Gorky had a series of failed relationships and financial setbacks. World War II's start had rewoken feelings and anxiety from the past, further motivating him to self-search. Gorky matured by 1944 with a unique style formed by Surrealist techniques but based on abstract visualizations. Furthermore, taking André Breton's advice, he started adding personal descriptive titles to his artworks. By doing so, Gorky added a complementary expressive quality to their abstract design. The titles were little snippets of his story and world views.
Important paintings
The last years of his life, between 1944 and 1948, are considered the most valuable. In this period, Gorky developed a clear identity and gave way to iconic masterpieces.
"The Liver is the Cock's Comb" (1944). Oil on canvas painting;
"How My Mother's Embroidered Apron Unfolds in My Life" (circa 1926-1936). Oil on canvas painting at Whitney Museum of American Art in New York;
"Water of the Flowery Mill" (1944). Oil on canvas painting at the Metropolitan Museum of Art in New York.
Tragic death
Arshile Gorky had finally found his identity and started tasting success. He was deemed one of the most prominent artists of the 20th Century. Sadly, his triumph was short and bittersweet as a string of events demoralized the artist entirely. In just two years, his father died; his studio caught fire alongside numerous artworks and books; he went under surgery for cancer; then a car crash made him lose his ability to paint due to a broken neck and partial paralysis. The artist fell into a depression that caused his wife to leave him and take away his kids. After a few days, Gorky hung himself, leaving a suicide note saying: "Goodbye, my loveds."
Legacy
Similar to many artists, Arshile Gorky wasn't the dearest in faith's eyes. Gorky's tragic story didn't deter him from remaining pure and innocent, just like in his early years. His turbulent life created an in-depth capability of hiding reality's vulgar truths through beauty — Gorky's talent for combining the subconscious with the conceptual reserved him a throne among abstract expressionism pioneers. "Art must forever remain earnest... Art must be taken seriously, with no sarcasm or comedy. One does not ridicule a loved one." – Arshile Gorky.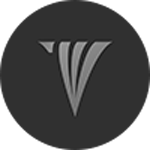 About author
Tobias Foster is an editor at superiorpapers.com and writer at dissertation writing services. He's an experienced freelancer with big ambitions for the future. He regularly contributes to college essay help and custom papers. In his free time, Tobias enjoys cultivating his business knowledge and playing soccer with his friends.