Are Hotels Becoming The New Art Gallery

April 1, '20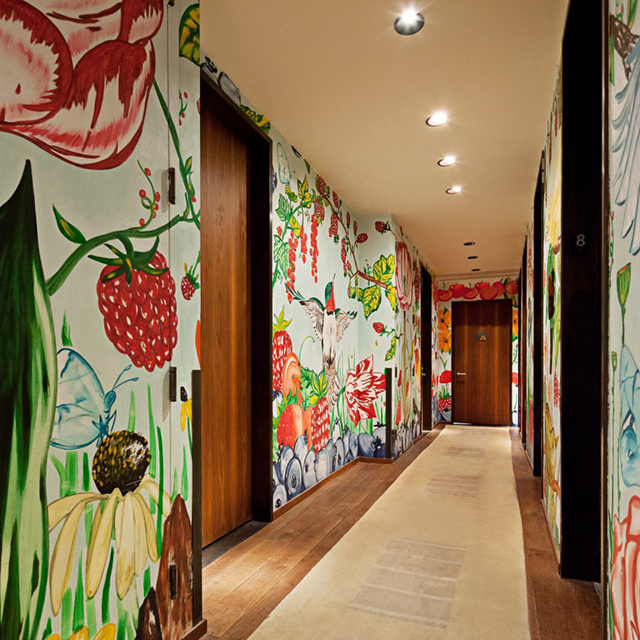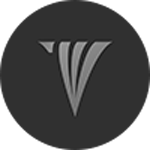 by Virtosu Art Gallery
April 1, '20
Are Hotels Becoming The New Art Gallery
There has been a marked shift in Hotel design over the last decade. The stale IKEA style is slowly being phased out in favor of a more character-rich boutique look. A major aspect of this new design perspective is the addition of art, sculptures, and multimedia art. More and more hotels have been turning to in-house art collections as ways to attract travelers. They have learned that some travelers have come to expect a certain level of character from a hotel and what better way to achieve this than by amassing a collection of art. Many of these hotels seem to function just as much as an art gallery as they do a hospitality establishment. Guided tours with in-house guides and art commentators are a staple in many of these hotels.
In short, hotels are beginning to look like art galleries. Here we will examine some Hotels around the world that have fully embraced this concept.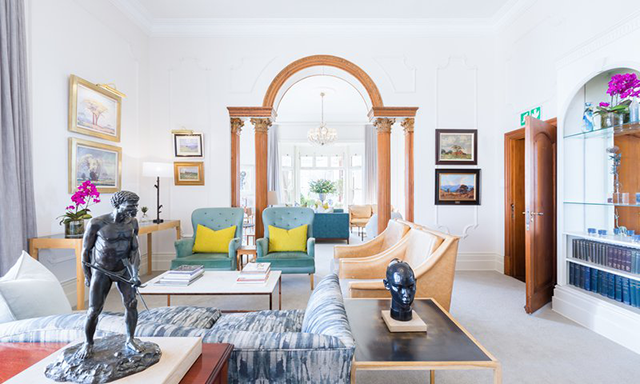 The Ellmer House, Cape Town South Africa
Cape Town is one of the widely visited and publicized places in South Africa. Every year thousands of tourists come to enjoy its natural beauty and cultural heritage. One particular hotel that has caused quite a stir is the Ellmer House. This hotel offers an in-house art guide that gives private tours of the hotel's art collection.
Ellmer House has received numerous five-star reviews for its unique character, exquisite art collection, and quality tour.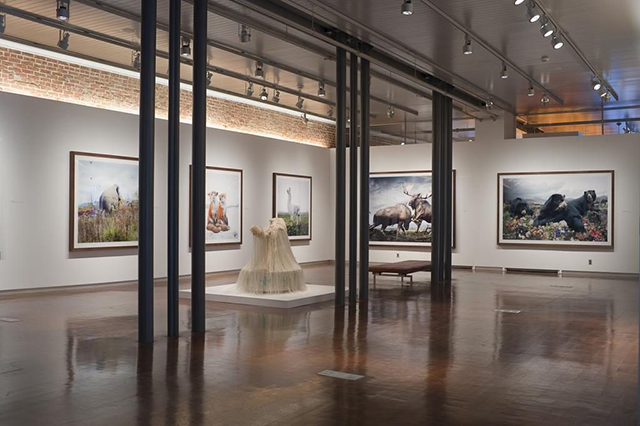 21c Museum Hotel, Louisville, Kentucky
Kentucky might not be the first place that comes to mind when one thinks of an art museum hotel. The 21c Museum Hotel was named after the century in which it began operations, even though space was initially used as a bourbon and tobacco warehouse in the 19th century.
The 21c Museum Hotel boasts a massive $10 million collection of contemporary art. Of particular note are the numerous pieces by celebrated Brazilian artist Vik Muniz. Muniz is known for creating pieces out of different materials such as chocolate, garbage, syrup, and clothing. It may very well be the most extensive Muniz collection in that area of the country.
add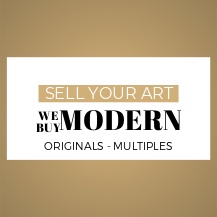 The hotel also hosts tours with its in-house art guides. When guests arrive, they receive iPods with preloaded playlists explaining, in great detail, the different pieces of art on display.
The 21c Museum Hotel is a truly unique hotel and experience. It has garnered a reputation for being one of the premier Art Hotels in middle America.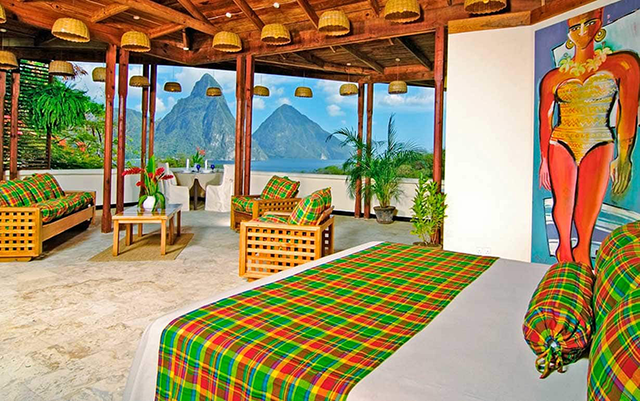 The Anse Chastanet Resort, St. Lucia
This luxury hotel in St. Lucia features a robust art collection featuring St. Lucian artists. There are also numerous pieces contributed by visiting artists who were inspired by their visit to the Caribbean island.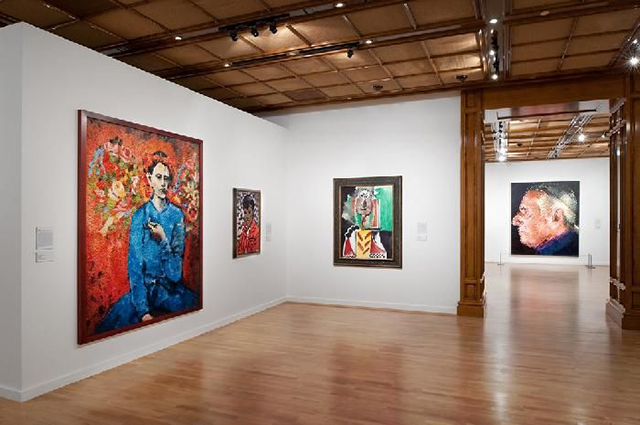 The Bellagio, Las Vegas, Nevada
This is by far the most well-known hotel on this list. This famous Las Vegas hotel is known the world over because of its use and reference in many acclaimed Hollywood films. The hotel opened in 1990 and since then has undergone a large number of renovations and upgrades. One of it's most striking features is an 8-acre lake separating the hotel and the strip.
Many individuals will know this hotel because of its constant use in the Oceans series, notably in Oceans 11 and Oceans 13. In these films, viewers can begin to understand the numerous works of art the hotel houses. Some notable artists whose work is featured in this luxury hotel include Andy Warhol, Frank Stella, Roy Lichtenstein, and Eduard Monet.
Chambers Hotel, New York, N.Y
This midtown Hotel is host to over 500 works of contemporary art spanning the entire property. Of particular interest are the interesting sculptures included throughout the hotel.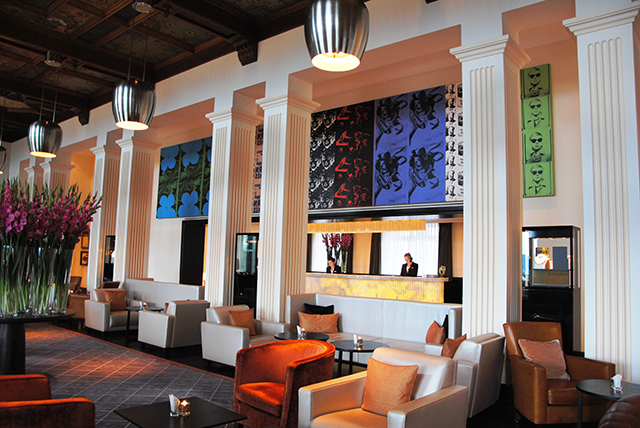 Dolder Grand, Zurich, Switzerland
This hotel dates back to 1899 and has undergone several remodelings throughout the years. The Dolder Grand features a few pieces from one of history's most famous artists, Salvador Dali.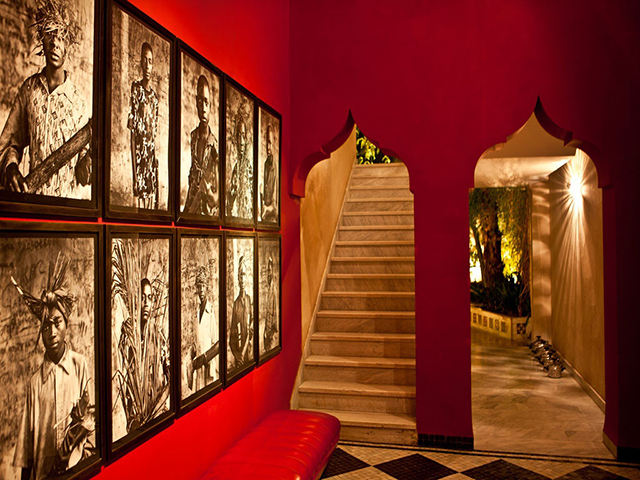 El Fenn Marrakech, Morocco
This luxury hotel used to be an ancient ruin before co-owner Vanessa Branson transformed it. Branson has gone to great lengths to mix the contemporary with the medieval atmosphere that the hotel is grounded in. Visitors will see many large scale works of art throughout the hotel.
Eden Rock, St. Barths
This beachside hotel features a full art gallery from October To August every year. Some notable names included within its gallery include Richard Prince, Will Cotton, and Donald Baechler. The hotel has also taken special care to host pieces by promising up and coming artists.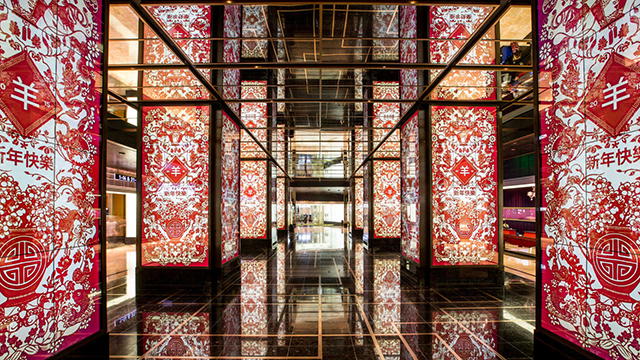 The Cosmopolitan of Las Vegas, Las Vegas, Nevada
This hotel features an exciting invention called the Art-o-mat machine. These machines, created by Clarke Whittington, are designed from old cigarette vending machines that have been repurposed to dispense original artwork.
The Egerton House Hotel, London, U.K.
This London luxury hotel is most well known for its collection of original works by Pablo Picasso, Marc Chagall, and Henri Matisse. One thing that separates The Egerton from many other hotels is the collection of their original Henry de Toulouse-Lautrec prints.
Encantado, Santa Fe, N.M
Encantado translates to delighted, pleased, or satisfied in English, which is the feeling that most guests report feeling when they arrive. Encantado is not only a hotel but one of Santa Fe's oldest art galleries. This gallery features works by many 20th century modernist painters.
Conclusion: Hotels are no longer simple transitory stations people sleep in while traveling. Many hotels have taken it upon themselves to transform the guest experience into something much more enriching and memorable. Those who have not had the opportunity to visit one of the hotels included in this list should make it a priority of theirs.
Even a few decades ago, hotels that doubled as Art Galleries may have seemed strange and out of place, but these days, they are becoming more and more commonplace.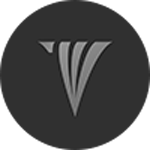 About author
Mildred Delgado is an up-and-coming marketing strategist at
AcademicBrits
. Working closely with companies, Mildred develops fully functional websites that focus on user experience and brand awareness.