An Interior Designer's Secret Weapon - Wall Art

March 6, '20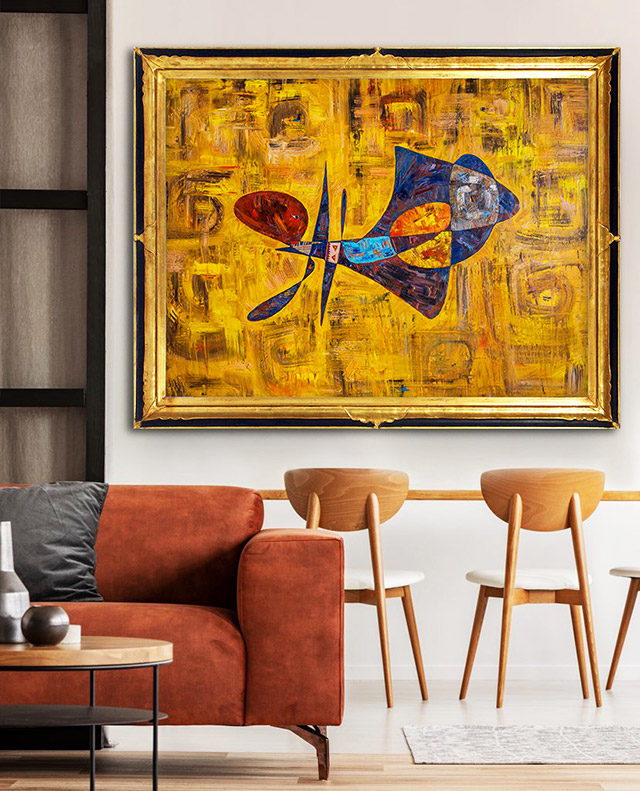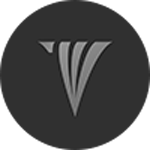 by Virtosu Art Gallery
March 6, '20
An Interior Designer's Secret Weapon - Wall Art
Wall art is the secret weapon of professional interior designers the world over. For the non-design professionals among us, the motivation to purchase wall art for our homes is, more often than not, nothing but an impulse buy. Or, at best, to brighten up space or fill a void in an otherwise sparse room. The professionals, however, know that wall art can help turn the blandest house into the chicest home. When well positioned within a purposefully themed room, wall art acts as the key that marries the various elements of the room together. It is for this reason that interior designers make art the most important part of their interior design repertoires.
When To Choose Wall Art
Wall art should come before most other interior design choices whenever possible. Move away from the 'where will we hang it' mentality of hanging art after you have finished decorating and instead, choose art with intent. Buy for a specific space in your home. When you have an un-styled space to work with, your art choices will be less restricted than they would have the room been styled and decorated already.
Choosing your wall art first can be the beginning of a creative journey. From your chosen artwork, you can let its colors and shapes inspire yourself. Pick out the most striking colors on your wall art as the chief palette of your room and echo its shapes with the patterns of your soft furnishings. Draw the eye towards it with cleverly positioned furniture and accessories.
Do not panic, though, if you have already decorated your space and are now looking for wall art to finish it off. Take pictures of the space you are hoping to find art for and take these with you. Consider also using an art design service that will help you match art to your existing color palette and style.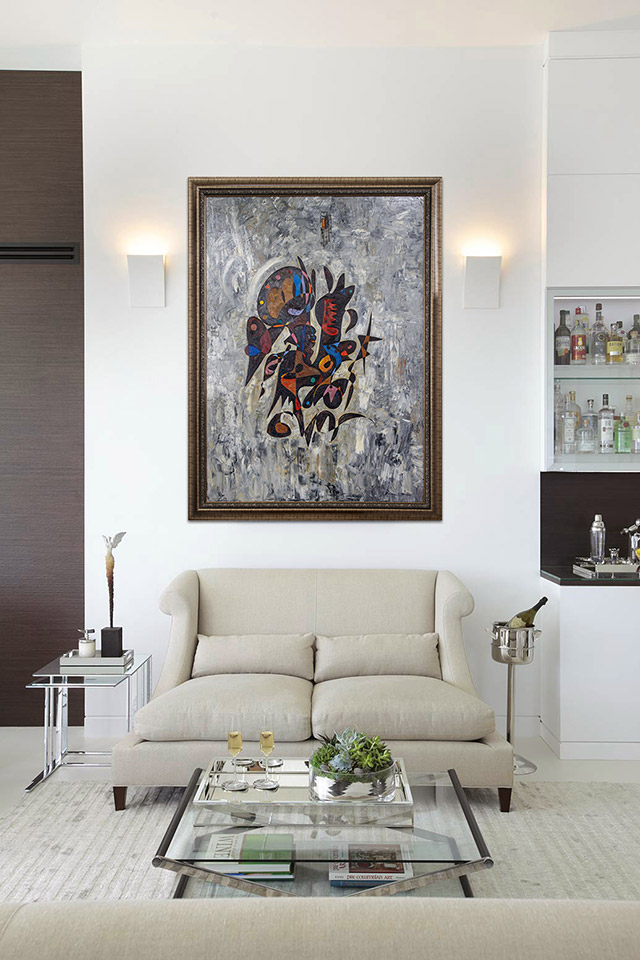 Where to Hang Your Wall Art
There is not one room in the house that a suitable piece of artwork cannot be found for. Perhaps though, it is not the wisest investment to buy something that will be hidden away in a utility room, for example. Better instead to focus on the places you will use more. Most buyers typically purchase their first piece for the main living space of the home. Thus the living room is the obvious choice since it is the space where you and your guests will relax the most, spend the most time and thus enjoy the art most.
Classic hanging strategies for wall art are the space above a fireplace. Or, opposite a sofa or bed. Namely, somewhere the art can be enjoyed comfortably. Another popular position is at the top of a well-lit entry stair in the hallway where the art can be admired as you enter the home. Depending on their style, smaller, matching art pieces could be hung together at eye level running up the stairs. This is commonly done with a family's photographs and is a strategy that truly makes a house a home.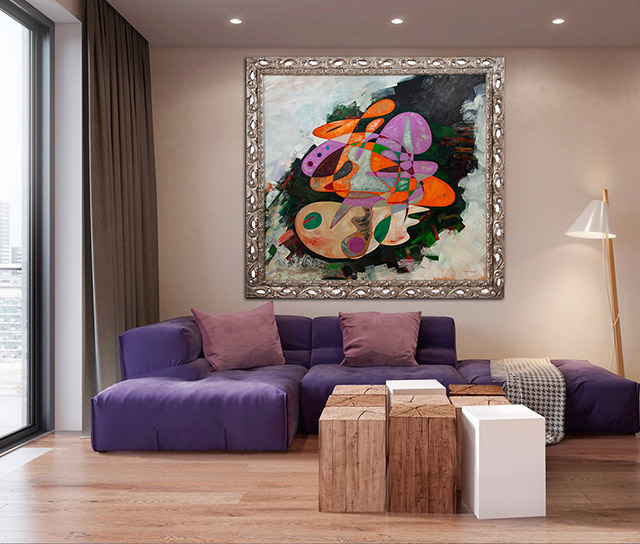 How To Choose Wall Art For Your Home
Size is where serious consideration is needed. Wall art comes in all sizes, but your home has specific needs. Measure the space you have chosen for your wall art. Sit and consider it from all angles. Consider if you were admiring a large art piece from a certain seat, for example, if it would be cut off by a wall light or corner. Measure with your observations of your room in mind and use this measurement as your maximum size for your art.
To be clear, your wall art need not be restricted to two dimensional or canvas-based oil or even mixed media abstract paintings. Wall art can be much more diverse. With a little thought and investment, wall art can be a real talking point to feature in your home. Wall art encompasses a range of styles and mediums. This includes relief sculptures that add character and texture, kinetic art, which adds fun and sometimes sound, and media art, which often uses light to play with color and shapes.
Light is something to consider when buying art - some mediums, such as watercolors and textiles, will actually become damaged over time if they are positioned close to natural or harsh lighting. Protective UV framing can go some way to reducing the risk, but it might be best to consider these mediums for rooms with more gentle light.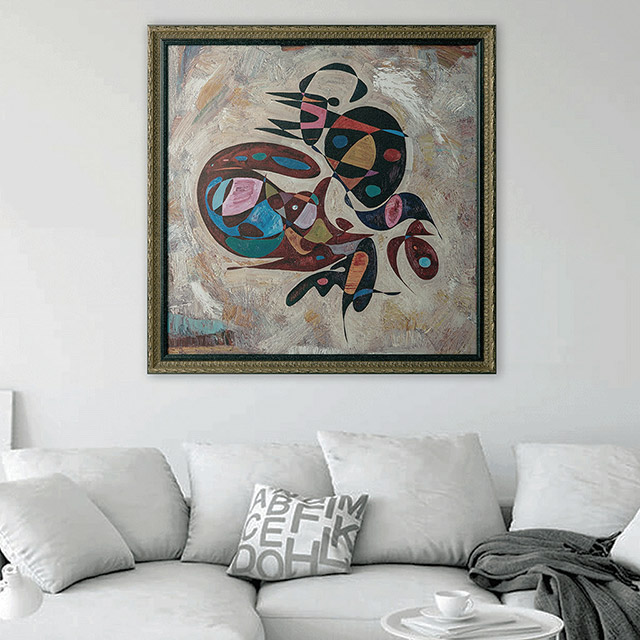 Which Wall Art To Buy For Interior Design
Some art buyers worry that their art tastes will be too loud or garish for their home. But a prominent display of art in the house does not have to mean that it will become jarring in your space's art statement. Even the loudest, most striking, or controversial art piece can fit harmoniously into your home with a little interior styling.
There is only one rule when it comes to buying art for your home - you must love every piece of art you own. Art is personal. There is no wrong choice, no social faux pas. Art will live with you in your home.
Unlike the furnishings around, which you have no doubt spent considerable time picking out, your art will not go out of fashion or wear out and be replaced. It is a companion for life. So, when choosing art for your home, spend time visiting exhibitions and art galleries to get a feel for what you like and, more importantly, what speaks to you and gets you excited. As Thomas Merton wrote, "Art enables us to find ourselves and lose ourselves at the same time." The best art will elicit a reaction. For your home, choose a piece that elicits a positive response in you. Perhaps it instantly relaxes you, makes you nostalgic, excited, or happy.
Top three tips for wall art in interior design:
-- Whatever art you buy for your home, buy it with your heart.
-- Consider an art design service for professional advice.
-- Understand the size and lighting of the space where your art will hang.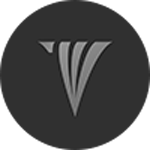 About author
Regina Raap is a regular contributor for
GumEssays
and
Luckyassignments
and loves to write about all things creative. Regina is a keen amateur oil painter and collects rare books.