A cross-cultural message between nations and religions

June 23, 2020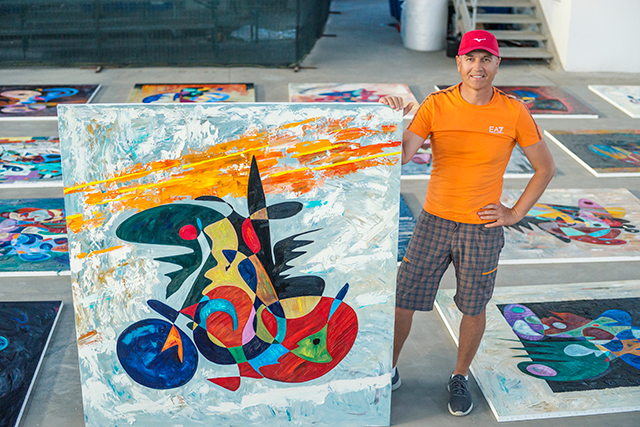 by Monica Mergiu
June 23, 2020
A cross-cultural message between nations and religions
A gentleman ought to have a forceful handle not just on one or two, but on every dimension of his humanity, working in every way possible to strengthen himself. If he is blessed with intelligence, he should not chase his academic pursuits at the expense of his physical health. Likewise, a creative personality should not lead a man to isolate himself and ignore his being's social dimension. Excellence in one of these areas does not take care of the other's pursuit. Instead, it serves only to increase competency in complementary areas, giving people a better understanding of themselves and the world around them.
The ideal of
the Renaissance Man
is based on the belief that a man's capacity for personal development is without limits; competence in a broad range of abilities and areas of knowledge should be every man's goal and is within every man's grasp. Who I envisage being a true Renaissance Man of the 21st century is
Gheorghe Virtosu
. Mastering many social accomplishments, knowledge, arts, etc., he continuously aspires for competence in many areas. On this particular opportunity, I would like to narrate his Art.
The Renaissance Man
Despite all difficulties and hard times, he is still standing for his dreams and purpose. He observes his environment, looking back deeply touched by millions of shadows, imagining his future without doubts but so much uncovered melancholy. His looks at his present with shy eyes conscious of his weakness and disappointments. But here he is, still standing for his aspiration.
His Art grows with large wings of hope and desires, flourishing in thousands of colors with meaningful forms, sparkling new ideas and visions. His Art is burning his demons, his uncertainty, his butterflies. His Art becomes his reality, the only one, middle of life with huge waves of happenings. Between hell and paradise, he leaves aside his ghosts and sorrows, where he is the Man creating The Splendor.
I am writing about
his paintings
with passionate curiosity. I wonder who he is. In a world of artificial beauty, he looks to nature to collect and embrace real life's freshness. He travels between the holiness of our existence, trying to find the sap of the Earth, the Light, the Freedom. His paintings are huge, colorful, brilliant, and powerful. His subjects are strange, speaking about a parallel history, a distant world, an unknown planet. He is a traveler and his creations born in a prolonged, deep sadness, are his way of searching and winning the sky, the sea, the birds, the forests, the mountains, the flowers, the air, the moon, the stars, and his destiny.
He is the Renaissance Man. And his Art is the portal to his Universe. Between sculptures, statues, colors, and frames, he is fighting for his life with the passion of a warrior crowned with the crown of loneliness. But is he lonely? Invisible and stronger than ever, his flamboyant artistic spirit gives him the sword of the rebirth.
The painter, the paintings, the sorrow, and the joy will live forever sparkling for all of us the Artist's Renaissance.
Artist George Virtosu is one of the painters who can give a real cross-cultural message between nations and religions. My essay about him, my short literary story, is just a moment, my reflection during my research of his Art.
About author
Author's bio. Dr. Monica Mergiu - Writer, lyricist, author of the literary collection Art For Peace /Forum For Renaissance. Member of the German Union of Writers, Bavarian Union of Writers and International Federation of Journalists. Dr. Mergiu is a loyal friend of GCC, promoter and supporter of Arab Heritage and Arab Women's image beyond the borders. The Founder of the "Art & Royal Virtual Library" and author of the celebrated "Women & Art" Literary Collection. Her motto – "Culture unites people."