2020 Interior Design Trends for Residential and Commercial Properties

February 15, '20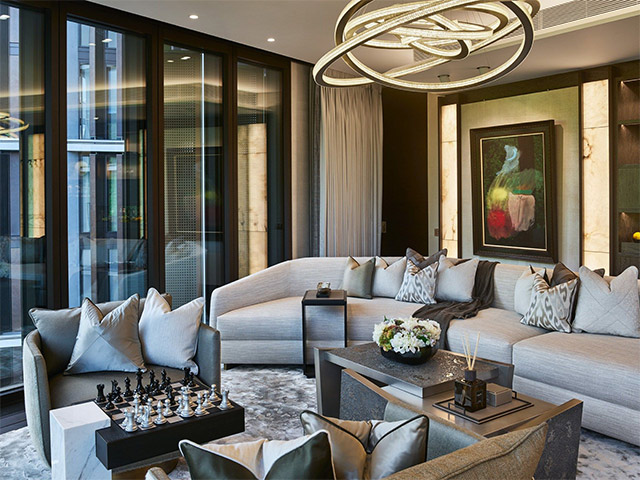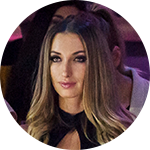 by Alina Livneva
February 15, '20
2020 Interior Design Trends for Residential and Commercial Properties
Every year brings new interior design trends, and 2020 is no different. As a new year dawns, both residential and commercial property owners are looking for ways to spruce up their interiors and make them feel exactly like they want. This is more commonly done on a regular basis for homeowners who want to continue to enjoy their house and also want to maintain or increase property value.
Although it makes sense to design the home or other property the way that you enjoy most of all, turning to a collection of fresh stylistic choices can open up your mind to new possibilities of style, form, and color. Of course, budget comes into play when you decide what design changes to make. You may find that you do not have to do a complete overhaul of your space to get a stylish interior.
Top Interior Design Trends 2020
Before jumping into specific colors, styles, or furniture options, it makes sense to consider the general feel of the new year in design. Three main differences affect many of the design options for the new year: color and pattern, sustainability and green living, and more unusual and organic shapes.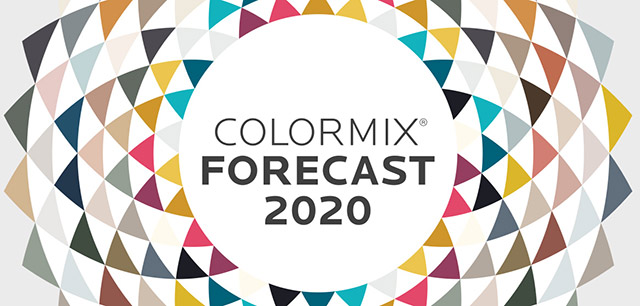 How does this translate into a home improvement project that you can hire a designer for or start yourself if you have the skills and time necessary?
Unexpected Color and Patterns for Interior Design
If you have the budget for interior redecorating, you may consider simply going with your favorite color no matter what the interior design site and magazines say. However, it is important to be aware of what is considered valuable at the time if you intend to sell your property in the future. Paint, wallpaper, upholstery, and accents in different colors and patterns are some of the least expensive and easiest ways to make a change to your entire home or commercial space.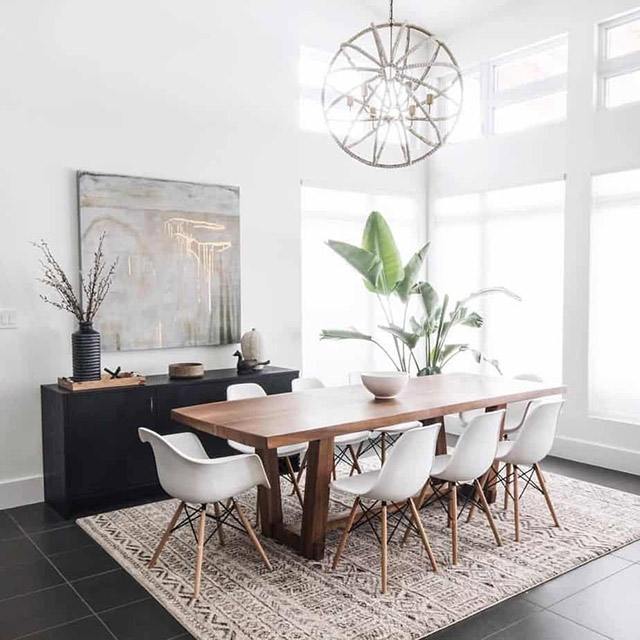 Neutrals – The first thing to learn is that monochromatic gray is out. Although many homes were reimagined from older beige tones to a more modern gray in the past decade, things are going beyond those neutrals today. If you prefer your space to remain neutral, explore more with different tones and shades. Mixed woods and metals keep the palette basic but add a splash of unique style to every space. Also, black or near-black and white still hold center stage for a dramatic look.
Colors – When it comes to current décor fashions, however, color has become the new neutral. Monochromatic designs have gotten a lot of attention on the design websites this year. This means that the flooring, walls, and ceiling are painted the same bold color. This is a dramatic look that not everyone is comfortable within their own home. Also, it is important to note that it may be difficult to paint over with neutrals if you want to sell your home.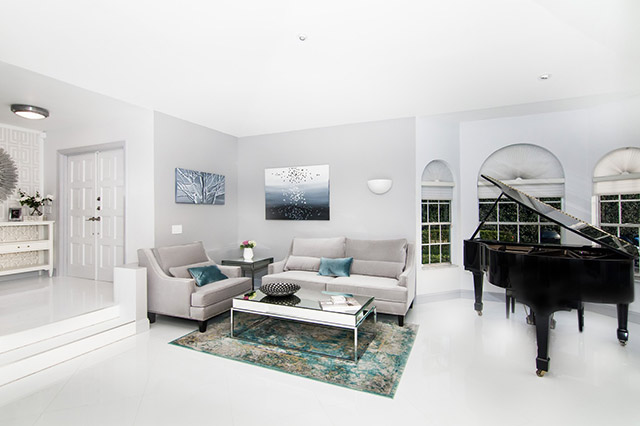 Learn more specific information about the top trending colors for 2020 below.
Patterns – Many home interior designs are featuring old and beautiful patterns in either geometric or floral options. Wallpaper has come back in a big way, but it is not used on every wall in a single room. In years past, homeowners would paint an accent wall with a bright or deep tone and leave the rest white or gray. This year, that accent wall features rich patterns of wallpaper instead.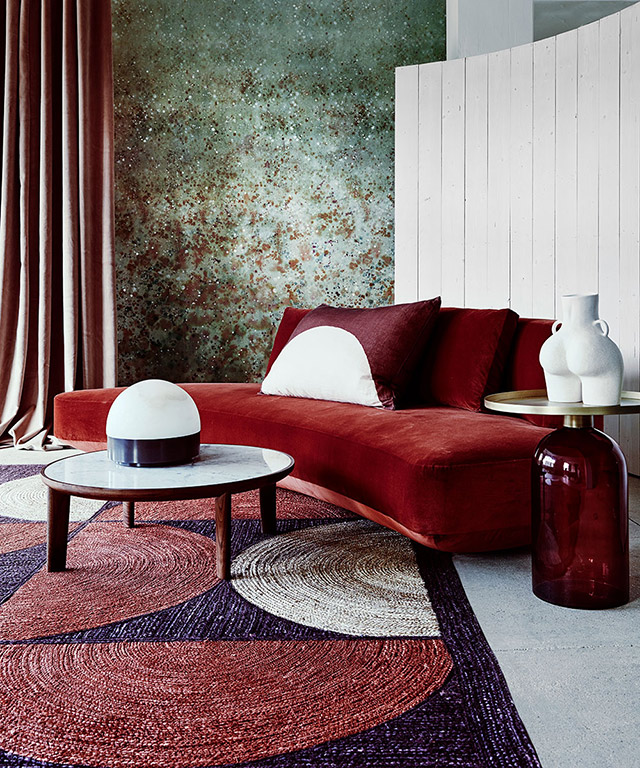 The specific patterns you choose will undoubtedly align with what is available in the home design stores. They range from tropical florals to historically inspired scenes to interesting geometrics with modern straight edges or unique curving patterns. They show up on walls, backsplashes, and other tile work, rugs, fabric for upholstery and drapes, and accents like pillows.
Designing with Sustainability and Green Living
Even in the most opulent home, a nod toward eco-friendly design and green living is one of the top trends for designing a modern home. This kind of focus on sustainability transcends trendiness. Homeowners and commercial property owners alike understand the importance of using materials that do not contribute to the destruction of the Earth.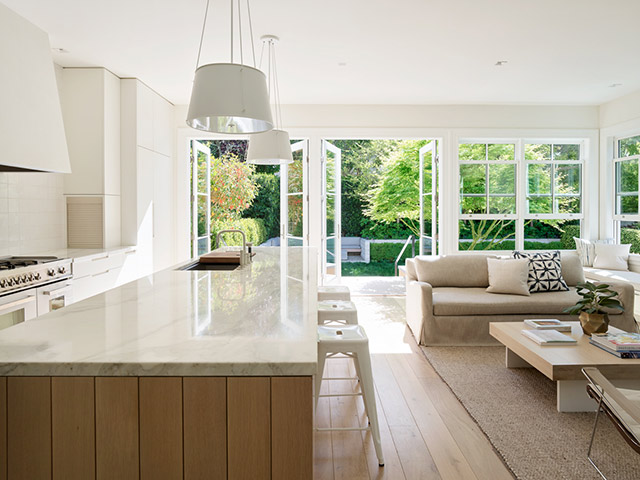 When purchasing products to update your home's look, be a smart consumer and check out every company's brand story and how they approach the entire idea of sustainability. Things like bamboo for flooring, coconut fiber rugs, hemp, and linen fabric, and stone tile work and countertops all provide the beautiful look with a more environmentally friendly approach.
Unexpected and Organic Shapes
With a combination of a new type of boldness and interest in sustainability and green living, the trend toward less rigid and expected shapes is going strong. Instead of neat rectangles for room layouts, doorways, or furniture pieces, think organic clusters of seating spaces, arched doorways, and curved couches.
Two general trends stand out for this year. Either you go for the classic and clean look with a touch of old-time or industrial flare or introduce a rich opulence that borrows heavily from nature.
Future Interior Design Trends 2020
A large part of choosing any interior design changes to make in your home or commercial property has to do with how viable it will be in years to come. After all, most homeowners do not stay in one house all of their life anymore. Families plan for future sales and maximizing profits when deciding on remodeling projects.
The same thing holds true for commercial property owners. As a business expands and grows, it makes sense to move to a new location. If you leave behind a shop or office with outdated or too-trendy interior design, it may be difficult to recoup your financial investment.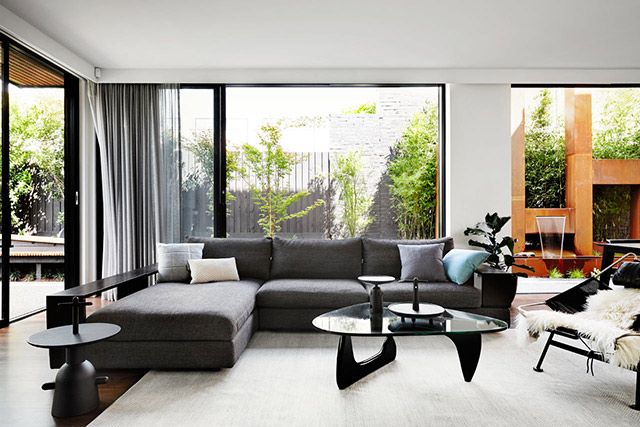 If you know you are moving on soon, choose the more sedate and timeless interior design trends to follow. Updating is great, enjoying your home is important, but it may not be the time for floor to ceiling eggplant paint and new bohemian light fixtures if you want to put it on the market in the next year or two. Instead, give a nod to current styles with accent pieces like wall art, textiles, and accessories to sit on shelves and tables. They save money and are easily replaceable when future trends change.
Interior Design Color Trends 2020
Pantone's color of the year for 2020 is a bright and bold Classic Blue. It is near the color of classic blue jeans, a bold summer sky, and has been used for everything from bedroom wall paint to kitchen tile work. This color features prominently in many of this year's remodeling projects. Designers suggest earthy greens compete with Pantone's choice for prominence. The more eco-focused, natural colors complement the sustainable materials and organic shapes.
As mentioned above, however, neutrals still work for many residential and commercial properties. Using the idea of a bold accent like Classic Blue in a neutral color scheme gives you the richer tones mixed in sometimes unexpected ways. Instead of pearl-gray walls with cool white trim and darker gray furniture, you get a higher contrast black and white floor with eggshell walls and clay-toned accents. A pop of blue, green, deep purple, or a softer pastel in the artwork, sofa pillows, and throw rugs boosts your personal style while staying on-trend.
That does not mean you have to go bold in all of your interior design if that is not your personal taste. Still, color matters a lot. Some of the other popular shades include bold jewel tones like cobalt blue and emerald green, softer shades like dusty teal and darker blue-gray, and vibrant earth tones like terra-cotta and yellow ocher.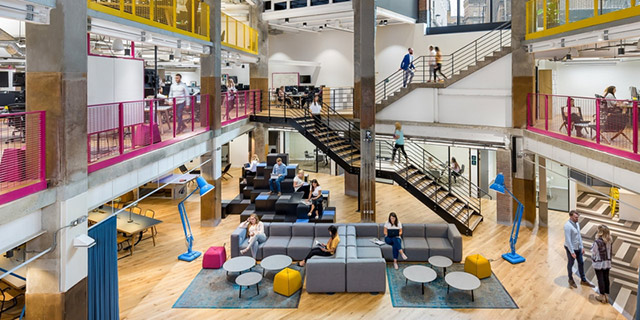 Commercial Interior Design Trends 2020
Commercial spaces from storefronts to large office buildings also get design makeovers on a regular basis. This not only improves employee and guest comfort, it gives the impression that the business is up-to-date and popular. All of the above popular styles translate into commercial spaces. For example, an office using black and white with geometric patterns to present a modern look is much more likely than one done in plain beiges with no accents or patterns of all.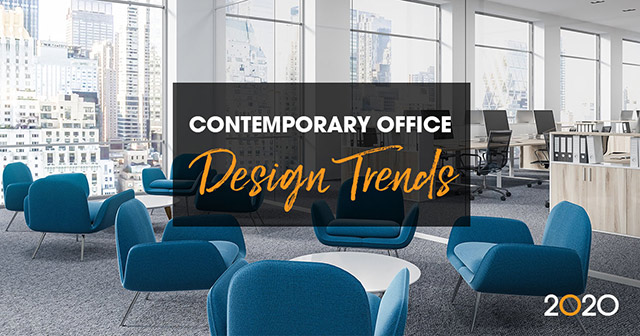 When it comes to commercial property trends, the pattern is a big change from years past. Expect more interesting tile work and carpets on the floor, and wallpaper making his presence known on accent walls and smaller spaces. Sustainability and more organic materials and looks are not only great for a business's bottom line when they tackle a renovation project, but they also tell consumers more about what the company values. Whether an interior design choice or marketing decision, green ideas work.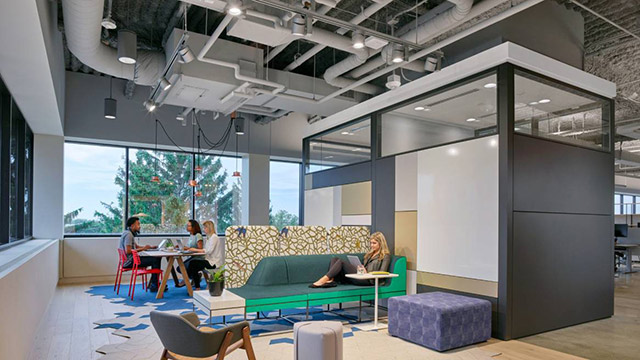 In the end, both residential and commercial interior design trends for 2020 offer a wealth of possibilities for different tastes, needs, and budgets. Complete remodeling projects can transform an outdated home or office into something perfect for the new decade. Even if you do not have a lot to invest, choosing eco-friendly materials, vibrant colors, and unexpected patterns can transform your space into a truly unique yet on-trend design.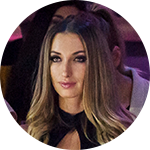 About author
Alina Livneva was born 1985 in Saint Petersburg, Russia. She studied at Saint Petersburg Academy of Arts. Educated in Russia and the United States. Lives in Miami. Has also lived in Russia. Contemporary Art. Collections expert, exhibitions and loans. E:
This email address is being protected from spambots. You need JavaScript enabled to view it.