10 Expert Tips to Find Antique and Vintage Wall Art

Sep 21, 2020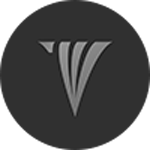 by Virtosu Art Gallery
Sep 21, 2020
10 Expert Tips to Find Antique and Vintage Wall Art
Shop the Estate Sales
In almost all states, companies are indulging in estate sales. These are sales put up on behalf of people who have either died, down-sized, or foreclosed and are looking to get rid of all the things they possess. Here you can buy the most amazing
blueprint art
but be very careful as certain estate liquidators are charging exorbitant rates for these things. If you want something antique and vintage in the wall art category, make sure to buy only from legitimate sales.
Carry Out a Local Search for Vintage Stores
Now when you are looking for vintage stores in your local area, make sure that you go for the ones offering good prices. Do not get robbed by paying a higher price for something that is not worth it. This requires staying current with the prices of vintage wall art across the different markets. Of course, these are items with prices being determined by their age and their attractiveness. So, it is always a good deal to consult experts in the field.
Look for Exclusive Things
You can choose exclusive wall art in different forms and then pair them together to create a pleasing arrangement in your home. Pay close attention to how the stores have paired the things that you love. You know, antique shops are very good at staging their products and merchandise. Use this as an inspiration for placing things in your abode. You can even lookout for small works of art that can be placed on bookshelves.
Refinish Vintage Wall Art Pieces
If the need might be, there is no harm in repainting or renovating old and vintage wall art. Many are not aware, but the fact is that such pieces can be availed within an affordable range. Yes, pay less to get an exclusive item and then rework it to give it a wonderful appeal. You can quickly revive any work of art by creatively using colors and patterns. This will make things appear unique. Look at wall arts at the moment and ponder on how it will appear with a new design or color on it.
Always Shop from the Reputable Dealers
The conventional approach to purchasing vintage wall art and other accessories is changing at a breakneck pace. Those days had long gone when people used to flock to the poky corner stores. Nowadays, companies are showcasing their art forms in inspiring settings. They also restore and change the artwork to create them to be a perfect fit for homes. So, it always works to stick to reputable dealers. They will give you quality items. But pay attention to the way the antique is made and look for the signs of age.
Understand the Quality of the Wall Art- That's Very Important
The procedure of incorporating vintage wall art into a modern setting can be a bit challenging. Perhaps, there is this fine line between a gorgeously aged piece and rubbish. As a novice, you must understand the signs of age. Know that the genuine vintage pieces will come with a natural patina like wear around the crevices' handles and dirt. Ask as many questions as you can because this is the only way of ensuring that the antique wall art is truly vintage. Try enquiring about the past life of the item.
Consider Art Made by Great Painters
For those with style leaning towards the past's splendor, it is good to go for reproductions from the timeless masters like
Leonardo da Vinci
,
Vincent van Gogh
, and
Claude Monet
. These artists' art pieces are one of the best ways of adding an artistic appeal to homes. Paintings from the great masters can be used for decorating personal libraries and formal drawing spaces.
Make Sure the Vintage Wall Art You Are Going for is Legitimate
Anything vintage and antique you are choosing for your home needs to be legitimate. But how will you know the legitimacy of the product? Simple, zoom in on their images. You will indeed find tiny dots mimicking the appearance of real artwork. A few antique and vintage oil paintings feature craquelure or a network of fine cracks appearing on the canvas. But not all the antique wall arts and paintings feature craquelures. So, the rule of thumb here is the darker, the older.
Consider the Condition of the Wall Art
Only because you are going for something old and antique does not mean you can have your hands on anything in poor condition. Since vintage art forms are more than 100 years old, it is impossible to get them in excellent condition. Minor imperfections are fine as they add character to the item, but the ones with large canvas tears or missing frames should be avoided.
Last But Not the Least- Price
Come up with a budget and find things that will not force you to go beyond the fixed budget. This requires proper browsing and searching through the antique and vintage wall art stores and sources. Conclusion Stay current with these tips on finding vintage wall art, and you will not go wrong in any circumstances!